The Indianapolis 500 to roar back with massive attendance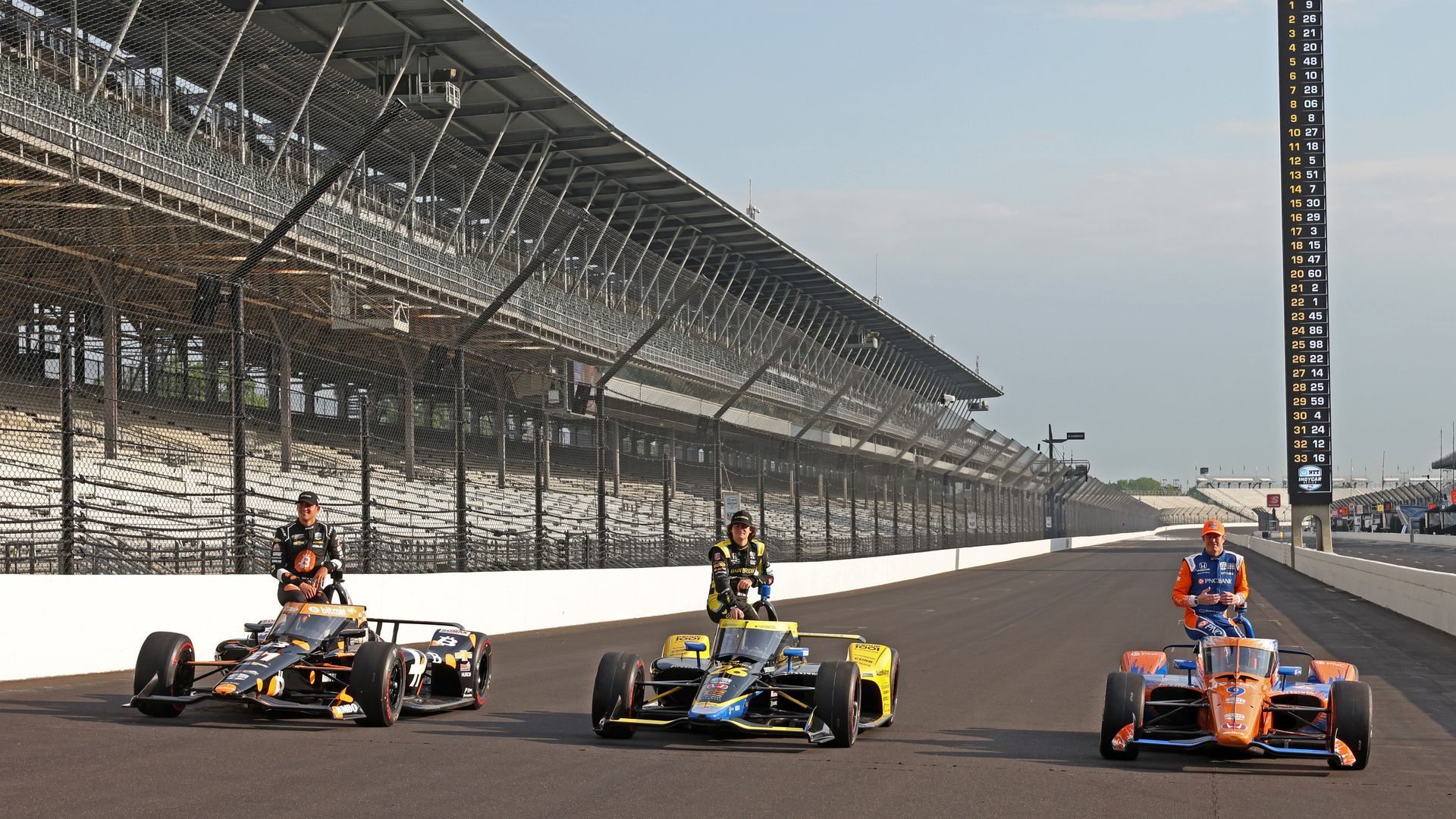 The 105th Running of the Indianapolis 500 takes place Sunday (12:45pm ET, NBC), back in its normal Memorial Day weekend slot after moving to August last year.
Why it matters: 135,000 fans (40% capacity) will be in attendance at the enormous Indianapolis Motor Speedway, making this the largest sporting event since the pandemic began.
At 253 acres, the infield — which won't be open this weekend — is so big that several other sports venues and international landmarks could fit inside.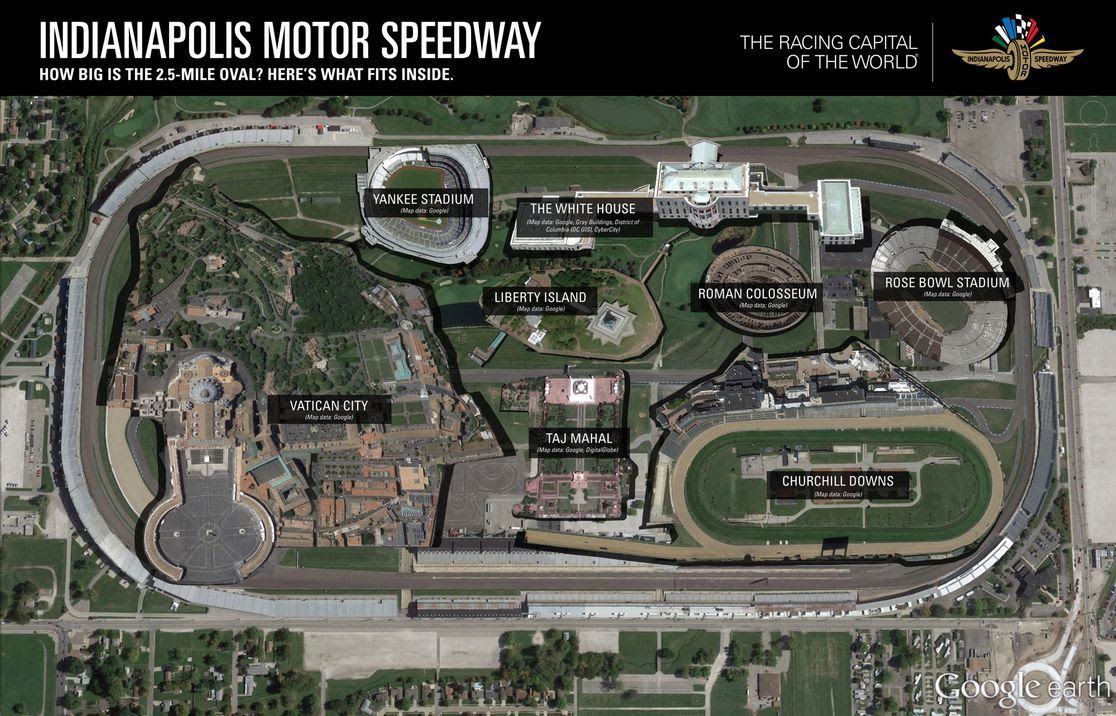 The field: 33 drivers have their sights set on hoisting the Borg-Warner Trophy, led by New Zealander Scott Dixon, sitting in pole position.
Past winners: Dixon ('08 champ) is one of nine racers in the field with at least one Indy 500 victory. Hélio Castroneves ('01, '02, '09), Juan Pablo Montoya ('00, '15) and Takuma Sato ('17, '20) are three of just 20 racers who've won multiple times.
Fun fact: 33 isn't an arbitrary number. Organizers determined 1911's 40-car inaugural race was too crowded, and wanted each car to have 400 feet between them if evenly dispersed on the 2.5-mile track; 2.5 miles (13,200 feet) divided by 400 feet equals 33.
The intrigue: Simona de Silvestro is making her sixth start in the race, but this time she'll be part of women's sports history.
Four of her seven over-the-wall pit crew members are women, the most in motorsports history. Her two spotters, two of her engineers and the entire front office at Paretta Autosport are also women.
"My hope is that in five years, us being a team of mostly women is the least interesting thing about us," owner Beth Paretta told ESPN.
Go deeper