House Democrats attack GOP over drug pricing bill members also oppose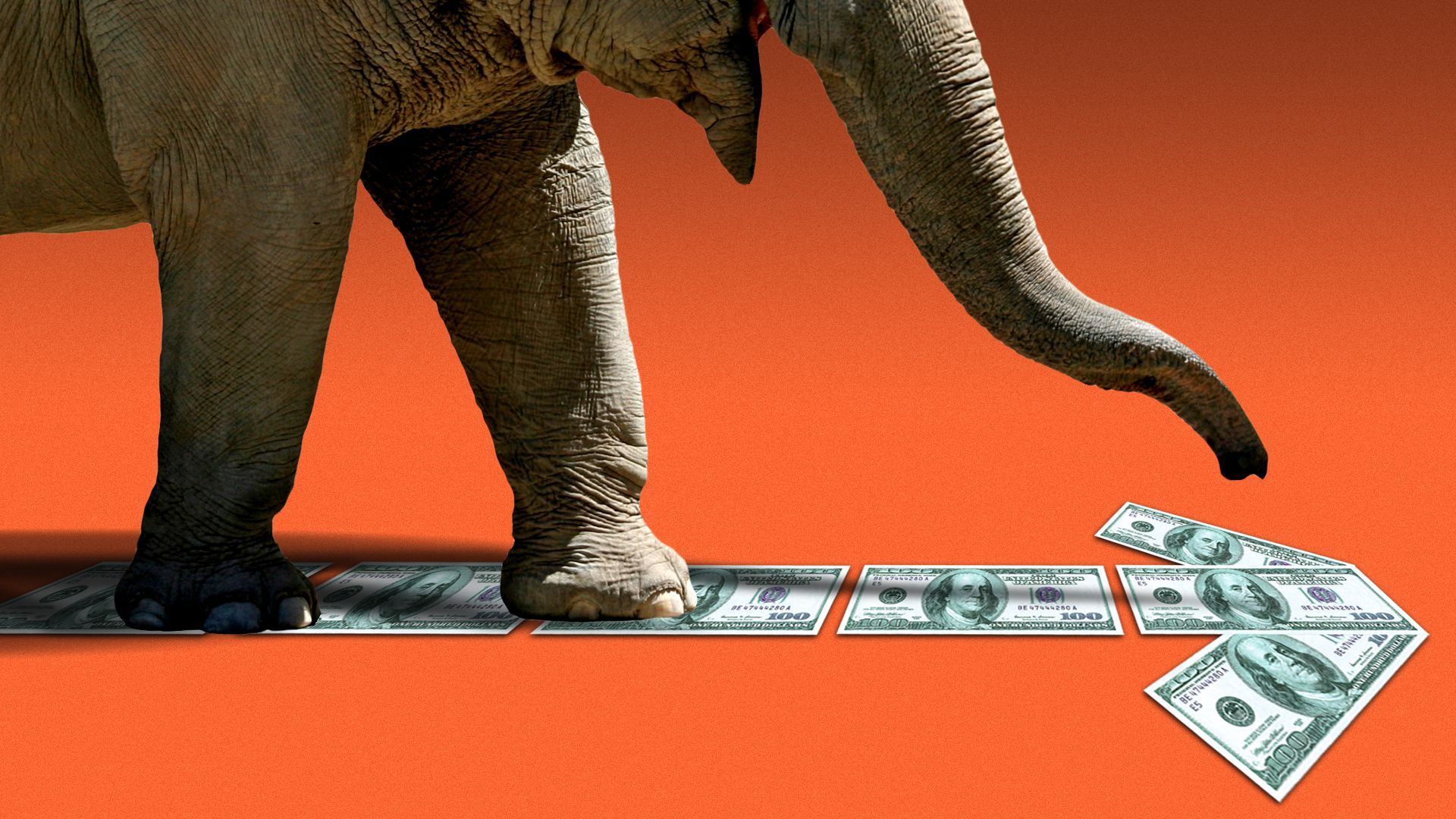 House Democrats are following the money in a series of new ads hitting Republican opponents of major drug price legislation — but the trail also leads back to their own members.
What's happening: The Democratic Congressional Campaign Committee is accusing House Republicans of doing the bidding of drug industry donors by opposing the bill. Unremarked upon are the House Democrats who've also received money from the industry — and whose opposition is seen as potentially fatal to the legislation.
The big picture: The DCCC leveled the allegations in a new round of digital ads unveiled Tuesday. They take Republicans to task for opposing a bill that would effectively cap drug prices.
The campaign is a response to recent ads by the GOP-aligned American Action Network hitting Democrats for supporting the legislation. The group has received funding from the Pharmaceutical Research and Manufacturers of America, the drug industry's largest trade group.
The DCCC pegged the line of attack to a recent report from the House Oversight Committee, which found the company AbbVie dramatically raised prices for a number of drugs while it hiked executive pay. AbbVie is also a high-dollar contributor to PhRMA.
"Unlike Republicans," the DCCC declared in a news release on its ads, "House Democrats aren't going to bow down to Big Pharma and will continue fighting to lower the costs of prescription drugs."
Between the lines: The Democrats are not quite as united as that statement makes it sound. Ten members recently sent a letter to House Speaker Nancy Pelosi (D-Calif.) expressing concerns about the drug pricing legislation as written.
Democrats currently have an eight-seat majority in the House, meaning 10 defections could doom the legislation.
Of those 10 members, seven got contributions last cycle from PhRMA, according to Federal Election Commission records. Six received donations from AbbVie's political action committee.
The DCCC did not respond to requests for comment about those donations in the context of its new ads.
Be smart: The pharmaceutical industry's D.C. presence is massive, and it gives handily to legislators of both parties.
That provides Democrats and Republicans with plenty of opportunities to knock the other side for cronyism.
It also can leave colleagues vulnerable to friendly fire.
Go deeper