CDC relaxes guidance for summer camps, saying kids don't always need masks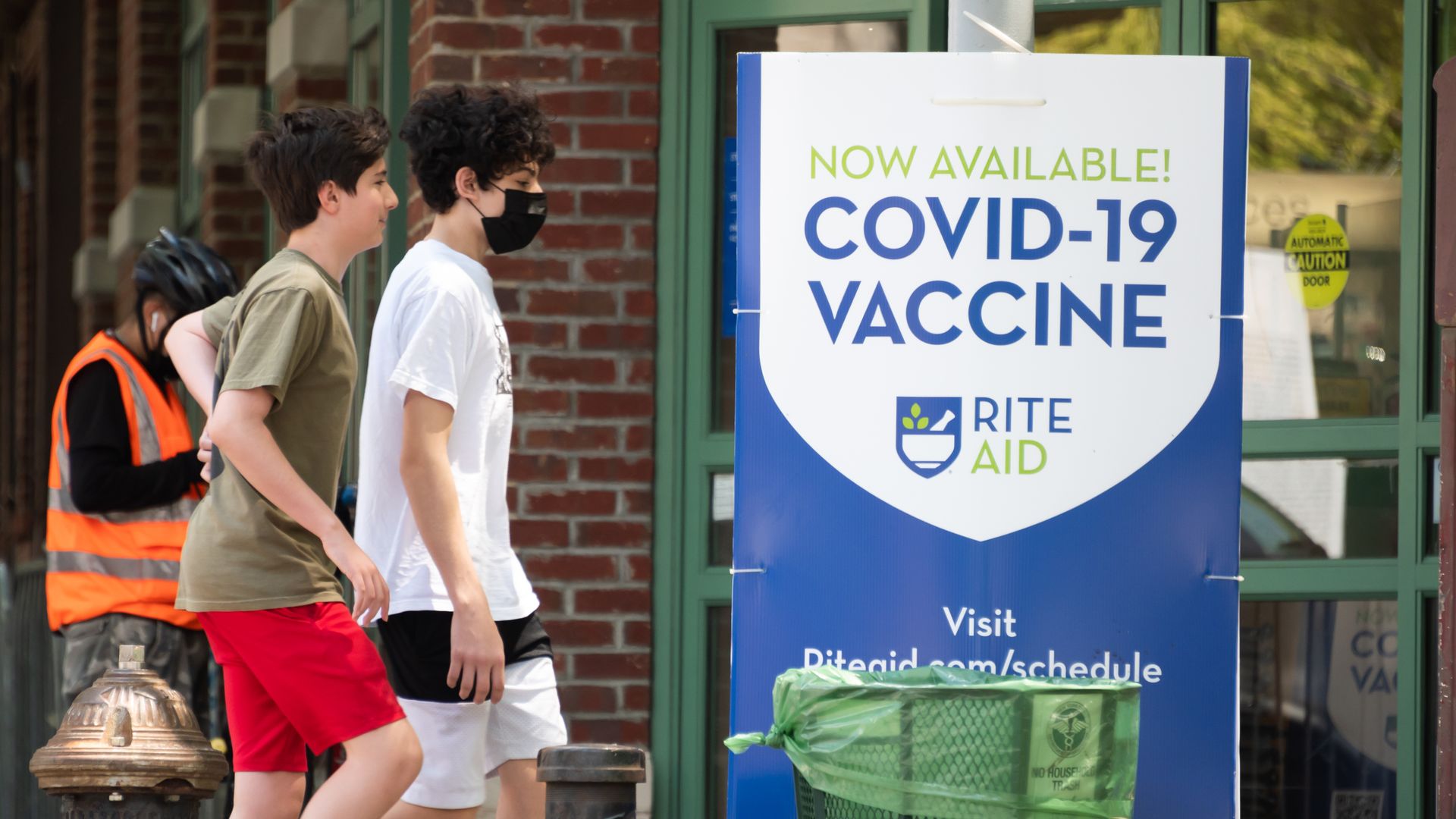 The Centers for Disease Control and Prevention said Friday that vaccinated adolescents don't need to wear face masks if they attend camps this summer, and younger unvaccinated campers can generally go maskless when outdoors.
Why it matters: This spring's evolving public health recommendations have made it difficult for camps to plan programming, the Washington Post reports. The updated guidance aims to standardize the guidance.
What they're saying: If everyone is fully vaccinated prior to the start of the program, the camp can return to full capacity without mask or social distancing requirements.
At camps where not everyone is vaccinated, inoculated people do not need to wear face coverings, but unvaccinated people are "strongly encouraged" to wear masks indoors. They should also wear masks outdoors when in close proximity to others.
If there is no way to know who is and is not vaccinated, camps can defer to previous guidance recommending masks for all.
"Although people who are fully vaccinated do not need to wear masks, camp programs should be supportive of campers or staff who choose to wear a mask," the CDC said. The guidance is intended for "all types of youth day and overnight camps."
The big picture: About 2.5 million adolescents ages 12 to 15 have had one dose of the Pfizer-BioNTech vaccine, a CDC team lead told the Post.
The agency still urges everyone ages 12 and older to get the vaccine as soon as possible.
Go deeper