Biden promises to combat supply shortages as prices rise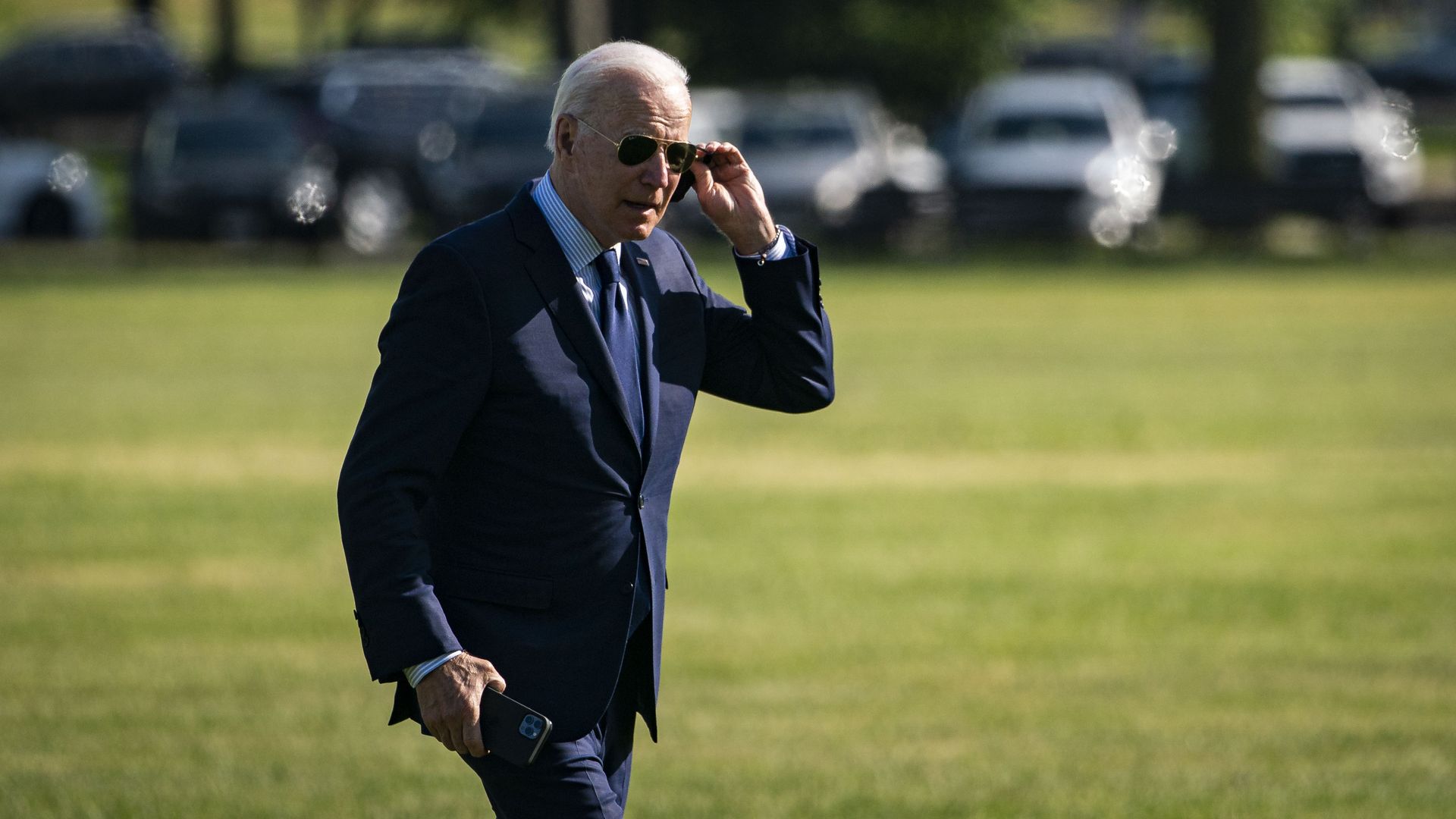 President Biden said Thursday his administration will take action against anti-competitive business practices and ease construction materials shortages and transportation backups in an effort to curb price hikes.
Why it matters: "In recent weeks, the United States has faced shortfalls and bottlenecks from lumber to computer chips to port cargo backlogs. Together with labor shortages, those issues are making homes, cars and consumer goods pricier and harder to get," Reuters reports.
By the numbers: Data last week showed the Consumer Price Index jumped 4.2% from a year earlier in April, the fastest since 2008.
What they're saying: "In the coming weeks, my administration will take steps to combat these supply pressures, starting with the construction materials and transportation bottlenecks, and building off the work we're doing on computer chips," Biden said during a speech in Ohio, according to Reuters.
"We're also announcing new initiatives to combat anti-competitive practices that hurt small businesses and families," he said, though he did not talk about specific policies his administration is considering.
"You can't reboot a global economy like flipping on a light switch" the president said, adding there would "be ups and downs in jobs and economic reports. There's going to be supply-chain issues - price distortions on the way back to a stable and steady growth."
The big picture: Some Democrats and economists have started to worry that Biden's new federal spending requests will contribute to inflation fears and ultimately stymie his economic agenda.
Biden is set to unveil his $6 trillion federal budget proposal for FY2022 on Friday.
The president signed an executive order in February ordering the federal government to review the supply chains for semiconductor chips, large-capacity batteries, rare minerals and pharmaceuticals to help expand U.S. access to those goods.
Go deeper: Don't fear inflation
Go deeper