Senate clears key procedural hurdle on sweeping China competition bill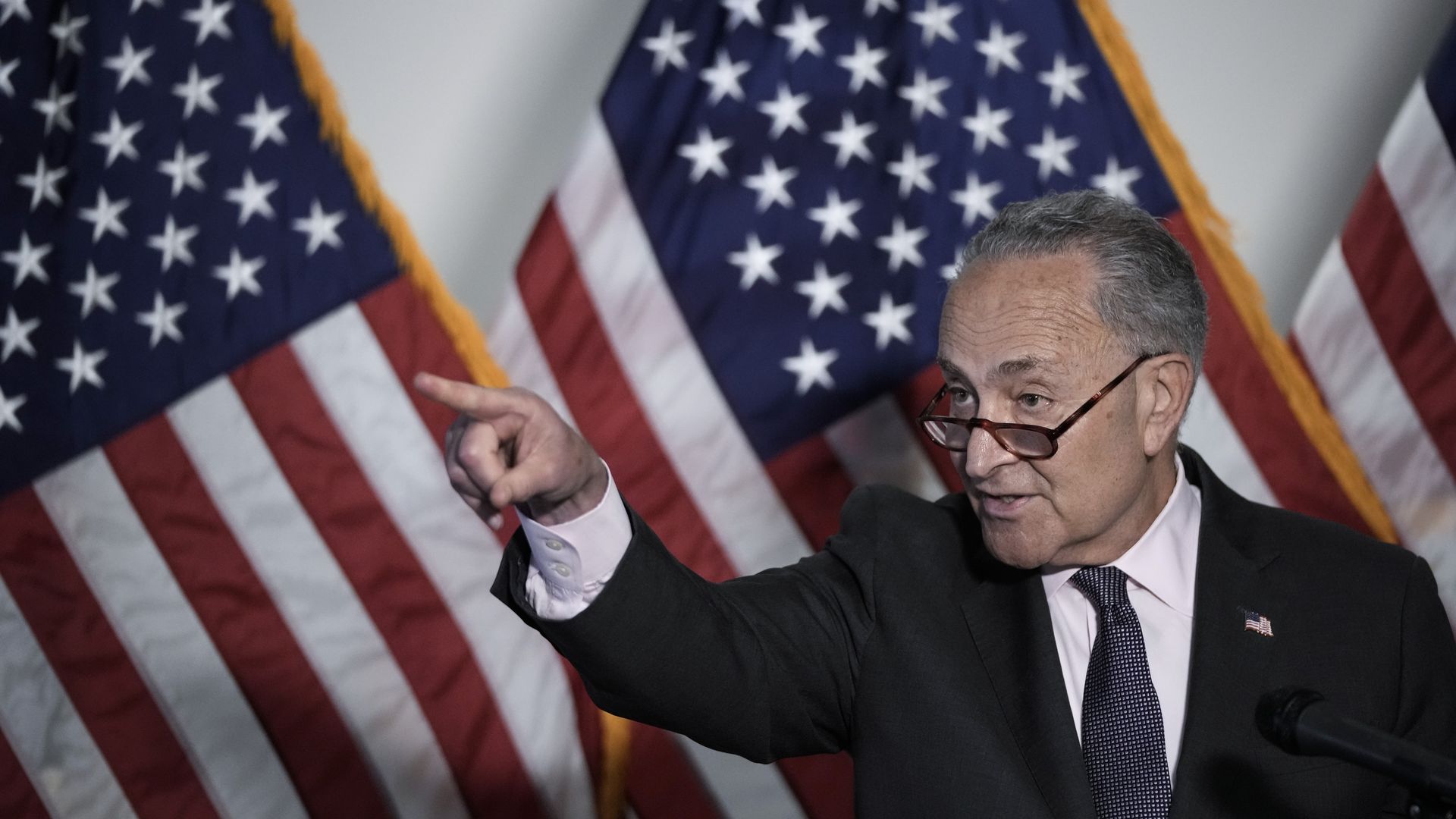 The Senate voted 68-30 on Thursday to advance a sweeping China-focused global competition bill, clearing a major procedural hurdle after concerns over potential Republican opposition.
Why it matters: The bill, which faces additional debate before a vote is held on final passage, is seen as a litmus test for whether Republicans could work with Democrats on any legislation in the deeply divided Senate. The vote was held open for hours after Republicans negotiated more time to vote on amendments.
Context: The foundation of the U.S. Innovation and Competition Act is a wide-ranging bipartisan proposal from Senate Majority Leader Chuck Schumer (D-N.Y.) and Sen. Todd Young (R-Ind.) that would establish a technology directorate at the National Science Foundation (NSF).
In February, Schumer asked both Democratic committee chairs and their ranking Republicans to work on measures that could be included in a broader package to bolster the tech sector, manufacturing and research as the U.S. competes with China.
The resulting $200 billion proposal, subject to final changes, had input from half a dozen Senate committees, a sign of the bipartisan consensus for the need to outcompete China, according to Schumer.
It would provide $52 billion to support domestic semiconductor manufacturing, $16.9 billion to the Energy Department for R&D and energy-related supply chains, and $10 billion to NASA's human landing systems program, among other provisions.
What they're saying: "This is not a minor bill. Just because there's not partisan fighting doesn't mean it's not one of the most important bills we have passed in a very long time. And we'll look back in history and say this was a moment when America got a grip back on itself and moved forward after several years of languishing, at best," Schumer said on the Senate floor Wednesday.
What to watch: The Senate will continue debating the bill and could hold another procedural vote to advance the Endless Frontier Act, an underlying bill that would authorize $81 billion for the National Science Foundation from fiscal year 2022 to 2026.
Go deeper