Women are buying more PlayStations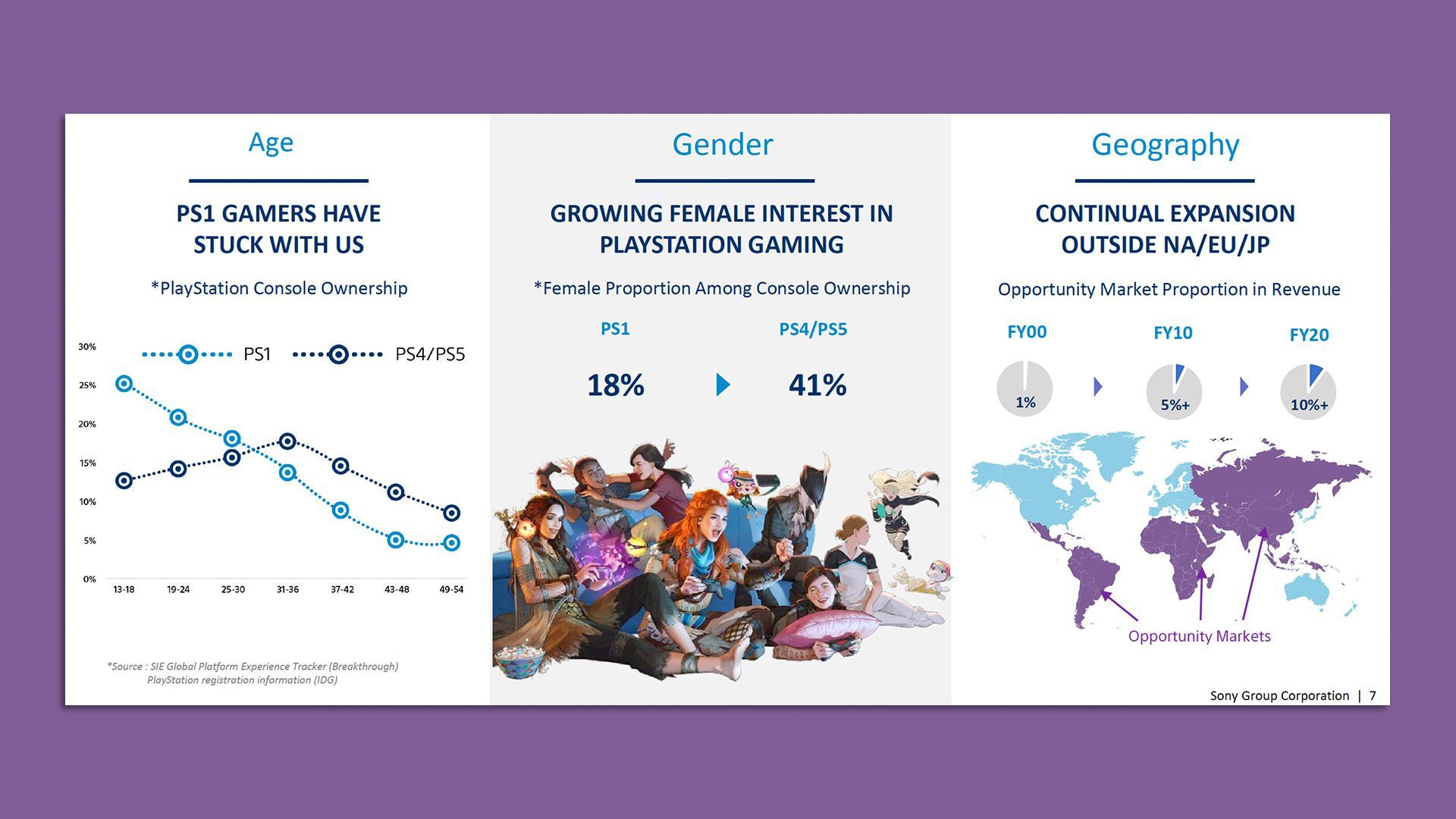 Sony revealed during a presentation to media and investors on Wednesday that 41% of PlayStation 4 and PlayStation 5 owners are girls or women, up from 18% for the late '90s launch of the original PlayStation.
Why it matters: Games aren't just a guy thing and haven't been for a long time.
Sony PlayStation CEO Jim Ryan said the increase in female ownership has been "assisted by the growing diversity in our industry's workforce and by a growing catalogue of iconic female characters."
That updated demographic information was part of a bullish Sony-spanning presentation designed to delight investors.
Other PlayStation highlights from the event:
The $500 PS5 standard edition will break even for Sony in June, Ryan said, a stunning revelation given the industry standard proposition that consoles are sold at a loss and profit is made from game sales.
More PlayStation games are coming to PC, and a slide on the topic showed an "Uncharted 4" logo, signaling an otherwise unannounced PC port.
PS5 owners used their systems an average 51.5 hours in March, up from 34.6 hours per user in 2014 during the PS4's first March.
Go deeper