Mexico's deadly campaign trail comes to a close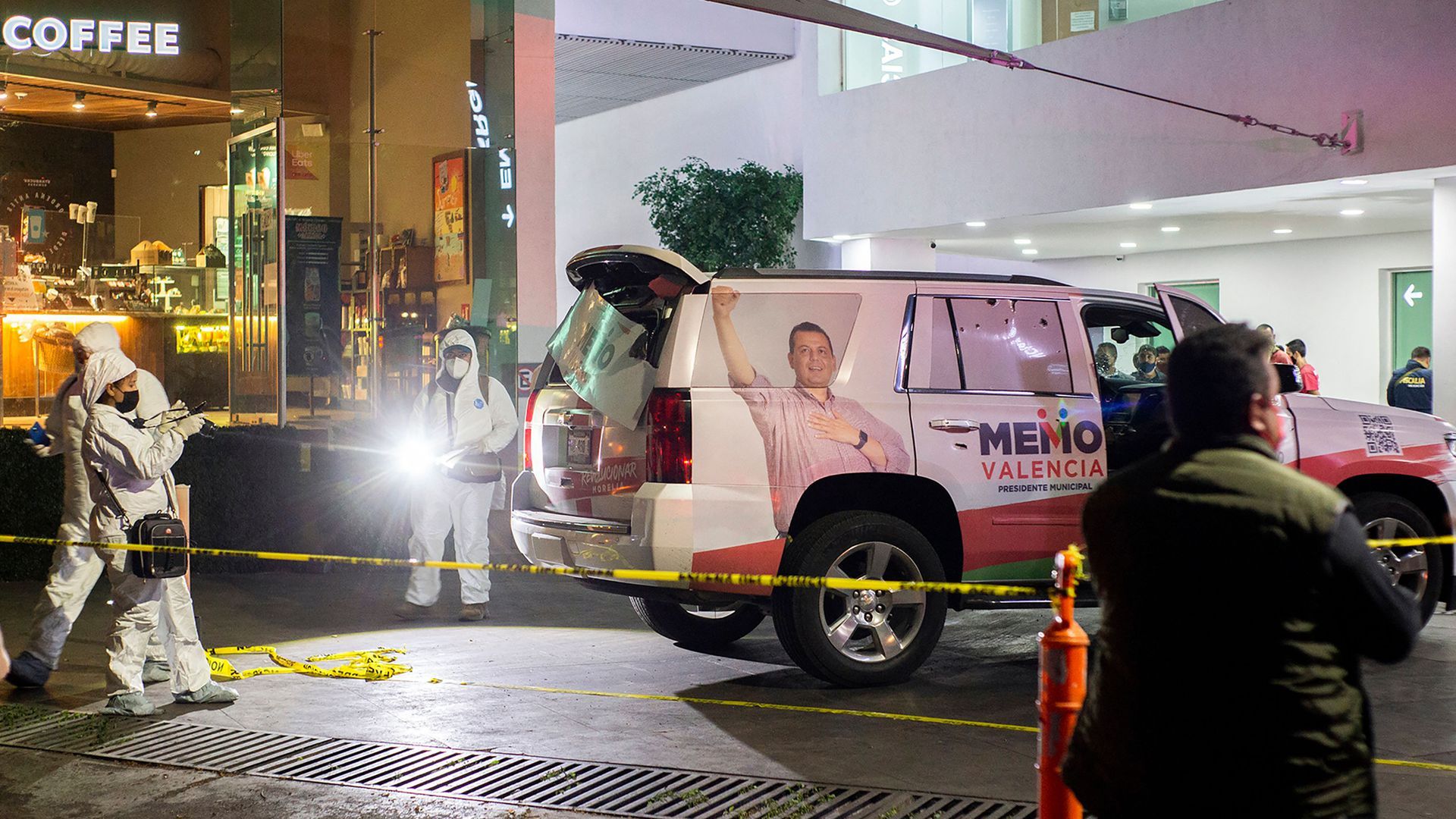 At least 88 politicians have been killed in Mexico and more than 100 report they've been threatened or kidnapped in the run-up to next week's midterm elections.
Why it matters: This Mexican election cycle is already the second-bloodiest ever. In 2018, about 140 people involved in politics were murdered.
A municipal candidate, Alma Barragán, was assassinated this past Tuesday during a campaign stop.
Electoral violence, according to experts, comes from organized crime trying to eliminate candidates they think will challenge them or their business, and from politicians trying to get rid of rivals.
By the numbers: 75% of the assassinated politicians were opposition candidates running for state-level office, according to risk analysis firm Etellekt.
It's been estimated that a politician in Mexico is twice as likely as a civilian to be killed, in a country where the murder rate is among the highest in the world.
The big picture: There are 21,000 local, state and federal offices in play on June 6, including the entire lower chamber of the federal Congress, the highest number ever in Mexico.
Go deeper