Lobbyists take Puerto Rico's fight for statehood to Congress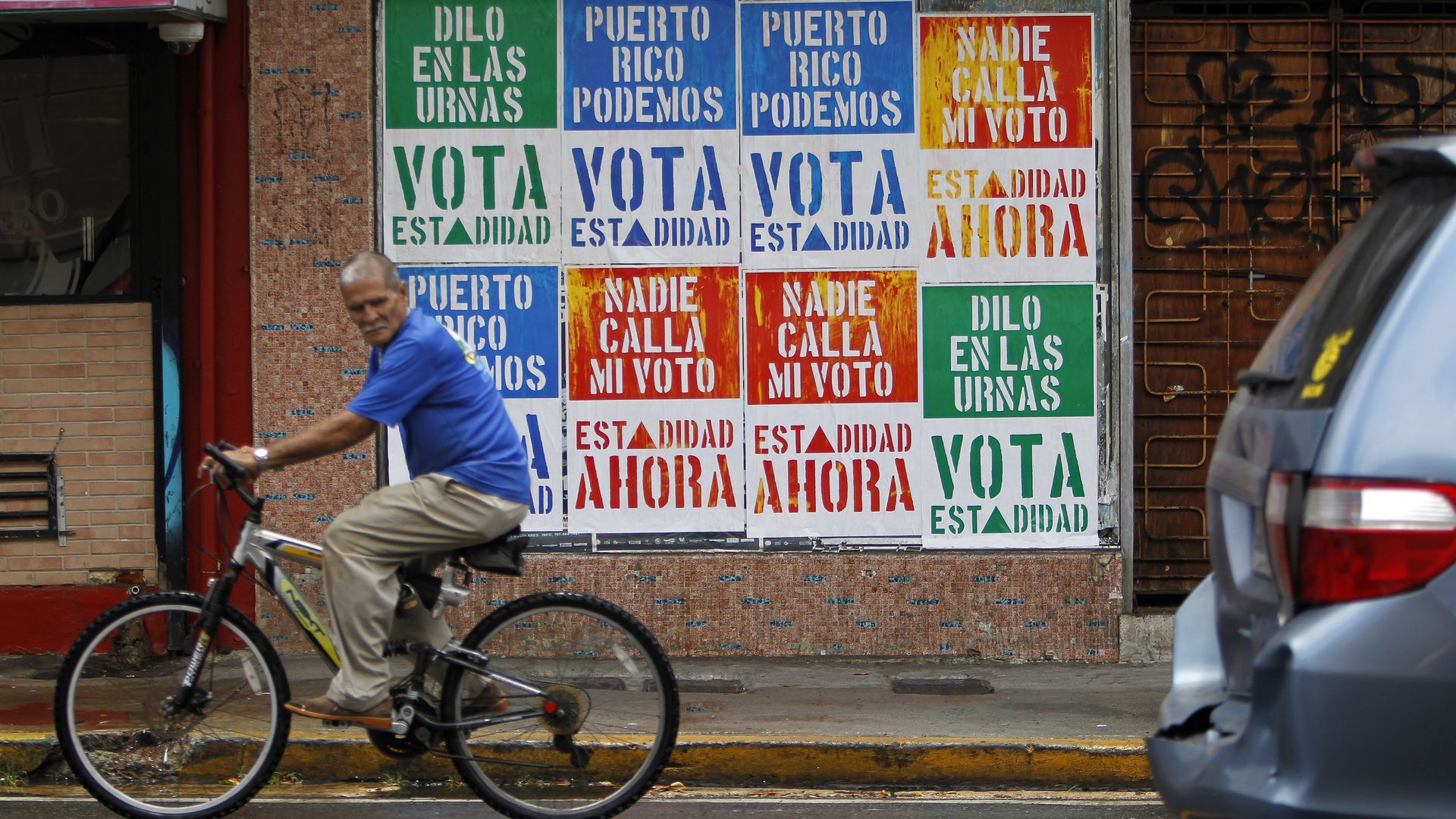 Puerto Ricans have chosen the six people who will try to sway Congress during its debates on the island's status.
Why it matters: Two competing measures that aim to resolve Puerto Rico's status are before Congress, putting the territory as close as it has ever been to settling a question that has persisted for more than a century.
One measure, from Rep. Darren Soto (D-Fla.) and cosponsored by Puerto Rican delegate Jennifer González Colón, would emulate Hawaii's statehood process, and the other, pushed by Rep. Nydia Velázquez (D-N.Y.) and Sen. Bob Menendez (D-N.J.), would have delegates from the island resolve its status through "a self-determination convention."
Puerto Ricans in the last decade have held three nonbinding referendums that favored statehood. But Congress has the final say.
The boricua lobbyists hope to convince House lawmakers to vote in favor of statehood as they have twice done for D.C.
For reference: Puerto Ricans are U.S. citizens but lack many political rights, such as participating in presidential elections or having a voting representative in Congress.
A financial oversight board whose members are chosen by the U.S. president and congressional leadership has control over Puerto Rico's budget. The island is mired in debt and hit hard by natural disasters.
Go deeper