Tech groups sue Florida over content moderation law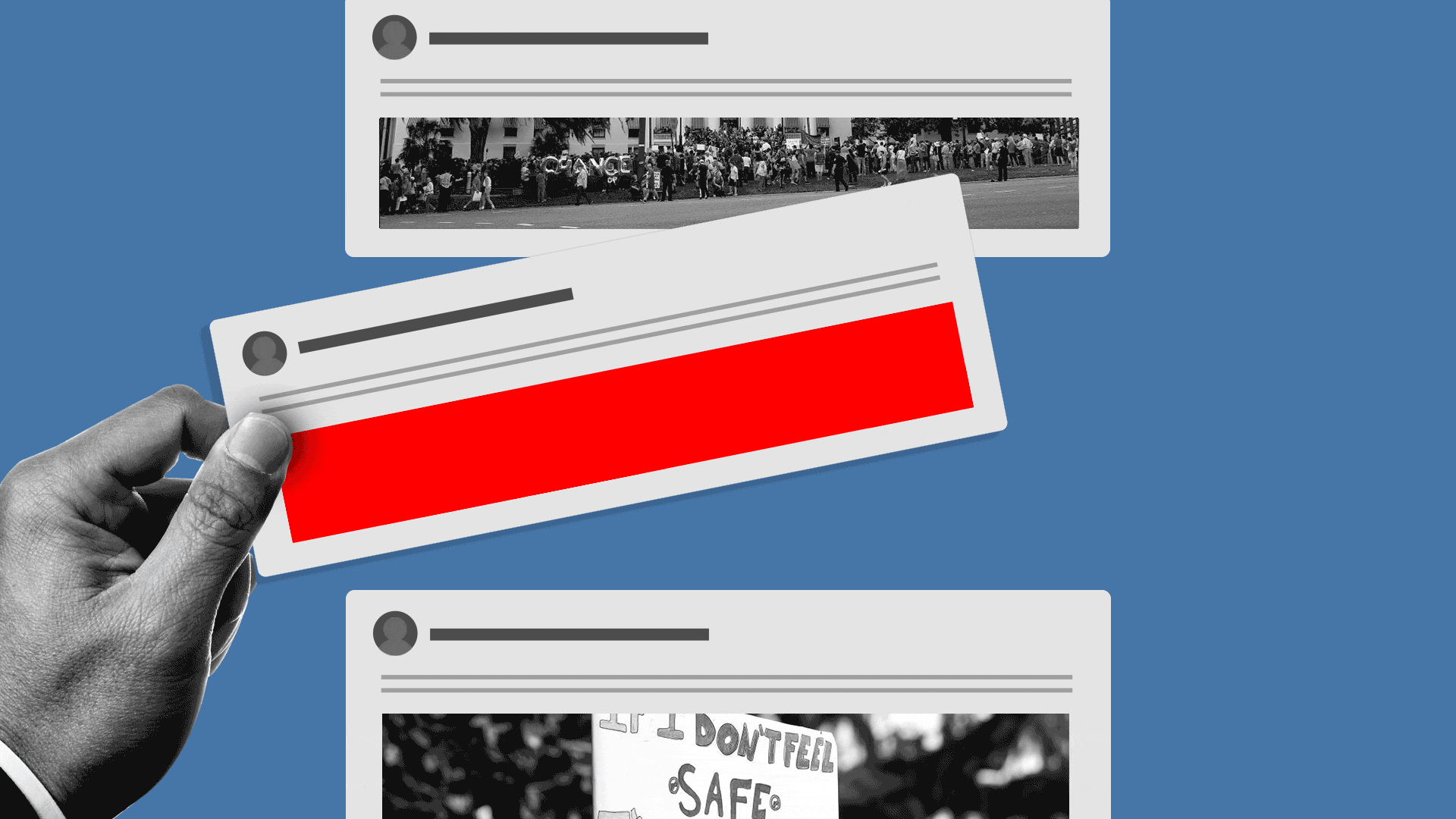 Two groups representing major tech companies filed a lawsuit Thursday against Florida state officials over a new law regulating how social media companies moderate online speech.
What's new: The Communications and Computer Industry Association and NetChoice, two trade groups that represent major tech firms like Google, Facebook and Amazon and fight for tech-friendly laws, argue the law is unconstitutional.
Driving the news: Republican Governor Ron DeSantis on Monday signed the law, which:
fines social media services that permanently ban candidates running for office in Florida;
prevents platforms from removing content from news outlets above a certain size;
and allows people to sue platforms if they think social media companies are inconsistently applying their content rules.
The groups argue the law, set to go into effect July 1, violates the First Amendment by compelling platforms to host speech they'd otherwise remove.
They also argue it violates the equal protection clause of the 14th Amendment by exempting some companies, and that its vagueness violates the due process clause of the 5th and 14th amendments.
Florida will likely argue the groups don't have standing to challenge the law.
"We're well-prepared to defend why we have standing," said Chris Marchese, counsel at NetChoice. "Our members will be harmed the moment this law goes into effect."
Go deeper