Chicago police unveil guidelines for foot-chases following fatal pursuits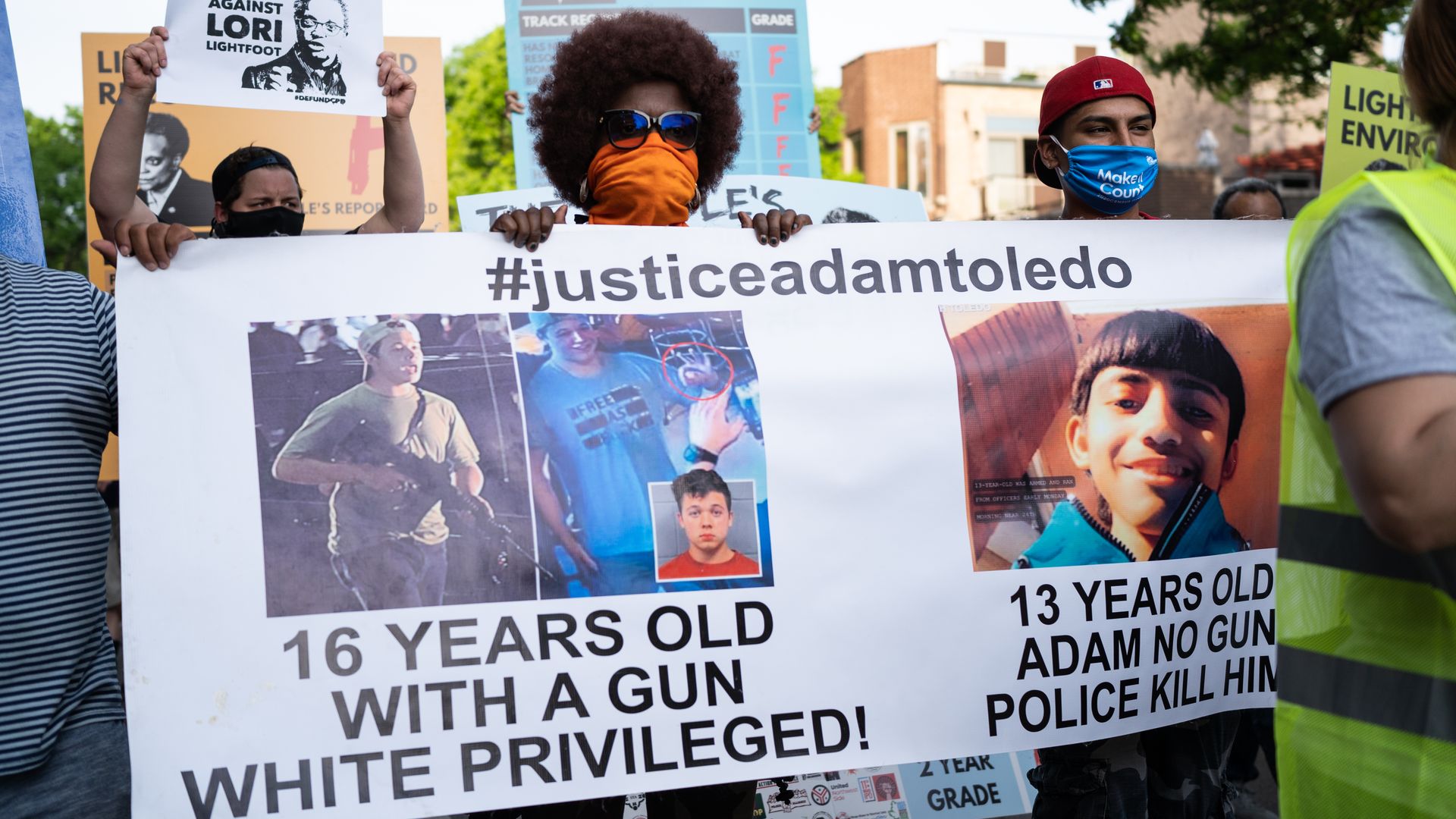 The Chicago Police Department this week announced a new policy barring officers from engaging in foot-chases with people suspected of minor offenses or low-level misdemeanors.
Why it matters: The revised policy comes in the wake of foot pursuits that resulted in the fatal officer-involved shootings of 13-year-old Adam Toledo and 22-year-old Anthony Alvarez.
The fresh guidance, revealed Wednesday, marks the first time the city of Chicago has provided clear-cut directives to officers for chasing suspects on foot.
Details: The policy bans foot pursuits for minor traffic violations and forbids officers from separating from their partners if they don't have a view of the person they're chasing.
A chase must end if:
An officer loses track of their location or surroundings;
There is too much distance or too many obstacles between the officer and the person they are chasing;
They cannot control the subject of the chase in a confrontation.
"Department members are required to balance the risk of engaging in a pursuit with the need to apprehend the subject," the guidance states.
"Officers will not intentionally provoke flight to justify a pursuit."
Officers are also required to wear body-cameras for all foot pursuits.
What they're saying: "This [will] give officers an opportunity, maybe to slow things down and have a better outcome when they're trying to capture suspects," Superintendent David Brown said, per WBEZ Chicago.
"Because foot pursuits are one of the most dangerous actions that police officers can engage in, we cannot afford to wait any longer to put a policy in place that regulates them," Chicago Mayor Lori Lightfoot said in a statement announcing the policy.
What to watch: The policy is set to go into effect on a temporary basis beginning June 11. The public will be able to provide feedback before the guidance becomes permanent in September.
Go deeper: Latino community of 13-year-old killed by police in Chicago reels after shooting
Go deeper