Blinken condemns new Hong Kong election law's "denial of democracy"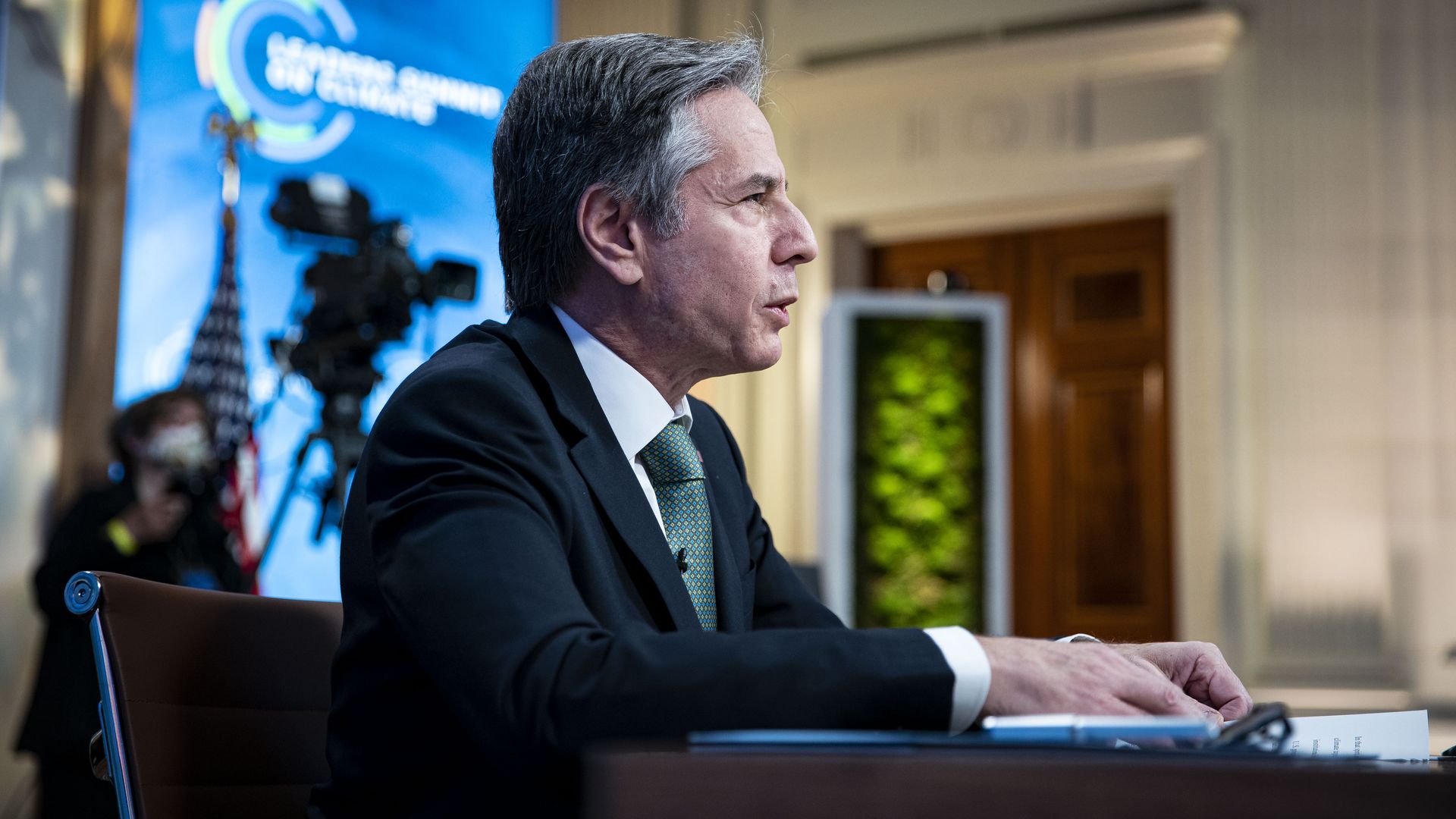 Secretary of State Antony Blinken on Thursday denounced new election laws passed by Hong Kong's legislature that will limit the public's involvement in elections and adds more pro-Beijing lawmakers to the legislature.
Why it matters: It's the latest step by the authoritarian Chinese government to crack down on democratic institutions in Hong Kong, violating their international commitments and deepening the rift in U.S.-China relations.
Background: According to AP, the new measures result from the city's anti-government protests and citywide unrest in 2019.
With many pro-democracy lawmakers resigning in protest last year, the legislation was met with little opposition, passing with a 40-2 vote.
Though the number of seats in the Hong Kong legislature will increase as a result of the law, the bill will severely cut the number of public-elected officials from 35 to 20.
What they're saying: Blinken said the new passage of the new laws "severely constrains people in Hong Kong from meaningfully participating in their own governance and having their voices heard."
"Decreasing Hong Kong residents' electoral representation will not foster long-term political and social stability for Hong Kong. This legislation defies the Basic Law's clear acknowledgment that the ultimate objective is the election of all members of the LegCo by universal suffrage," Blinken said.
"The United States stands united with our allies and partners in speaking out for the human rights and fundamental freedoms guaranteed to the people in Hong Kong by the Sino-British Joint Declaration and the Basic Law," he added.
"We are disappointed with the way that the government is changing the electoral system, because we can see that the representation of the people from Hong Kong in the Legislative Council or in the institution as a whole is much less than before, so this is not something which is good for Hong Kong," Lo Kin-hei, the chairman of the Democratic Party of Hong Kong said, per AP.
Go deeper