A reality check on Amazon's rumored pharmacy stores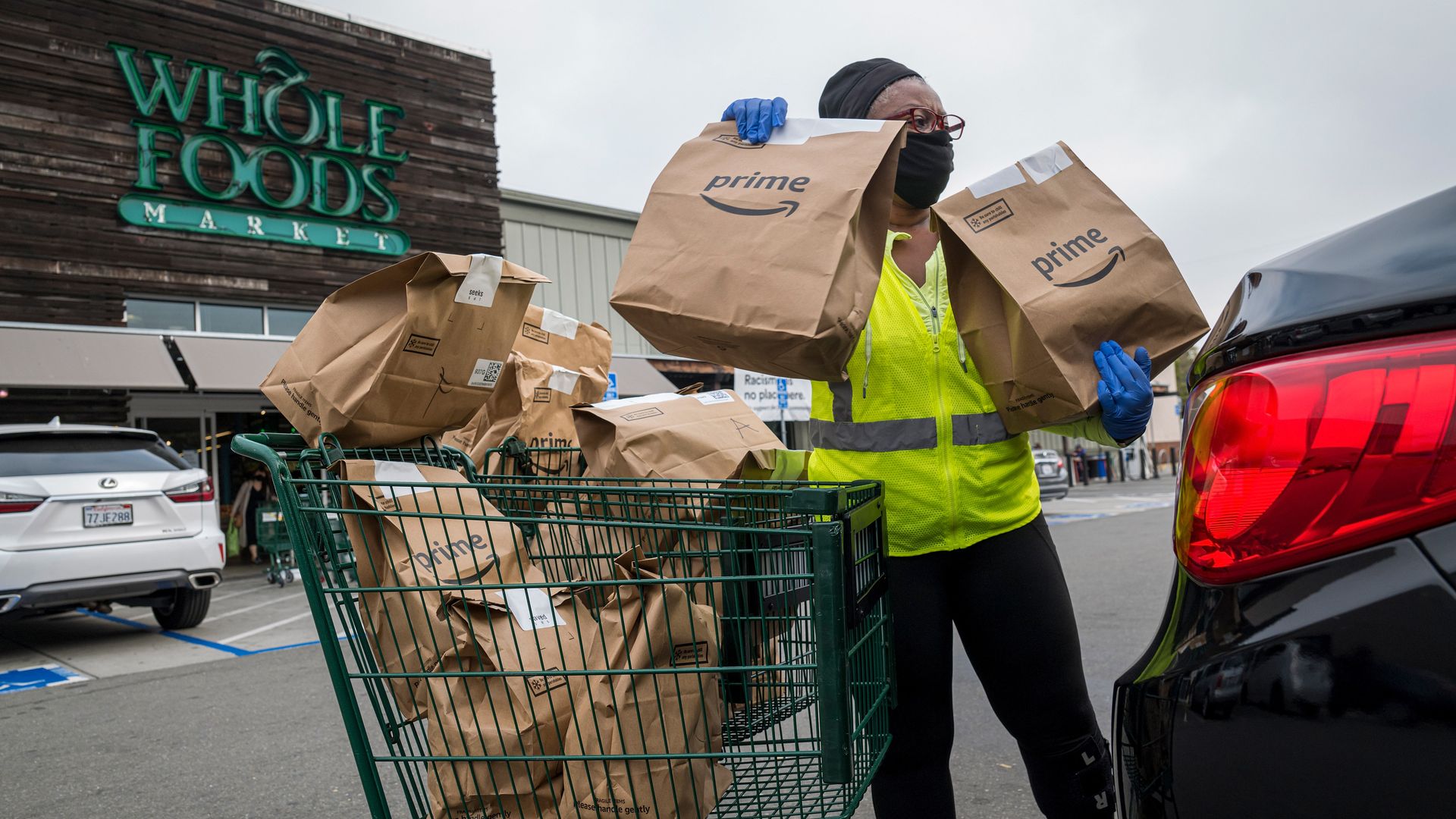 Amazon is contemplating opening physical pharmacy stores, including within its Whole Foods locations, Business Insider reports.
Reality check: Amazon still isn't disrupting the prescription drug industry. Amazon is maybe, possibly considering a way to capture a marginally bigger piece of the extremely small slice it has.
By the numbers: Amazon owns approximately 500 Whole Foods stores.
If Amazon built and staffed up pharmacies in each of those stores, along with some standalone pharmacies, its footprint would pale in comparison to the pharmacies owned by CVS Health (9,900), Walgreens (9,000), Walmart (5,000), Rite-Aid (2,500), Kroger (2,300) and other chains.
As we reported in 2018, after its purchase of online drug retailer PillPack, Amazon "will have to build or acquire more parts to make a big difference." More pharmacies, or a pharmacy benefit manager, would likely need to be next — if Amazon even proceeds with this direction.
What's clear: Amazon is playing within the rules of the current system.
Amazon contracts with PBMs and health insurers. But "Amazon does not necessarily have a significant cost advantage over other pharmacies," Adam Fein of the Drug Channels Institute wrote in November.
Even Amazon's drug-discount program is administered through one of the largest PBMs, and the program doesn't necessarily provide good deals for customers.
Go deeper