Tech startups going public has become the rule, not the exception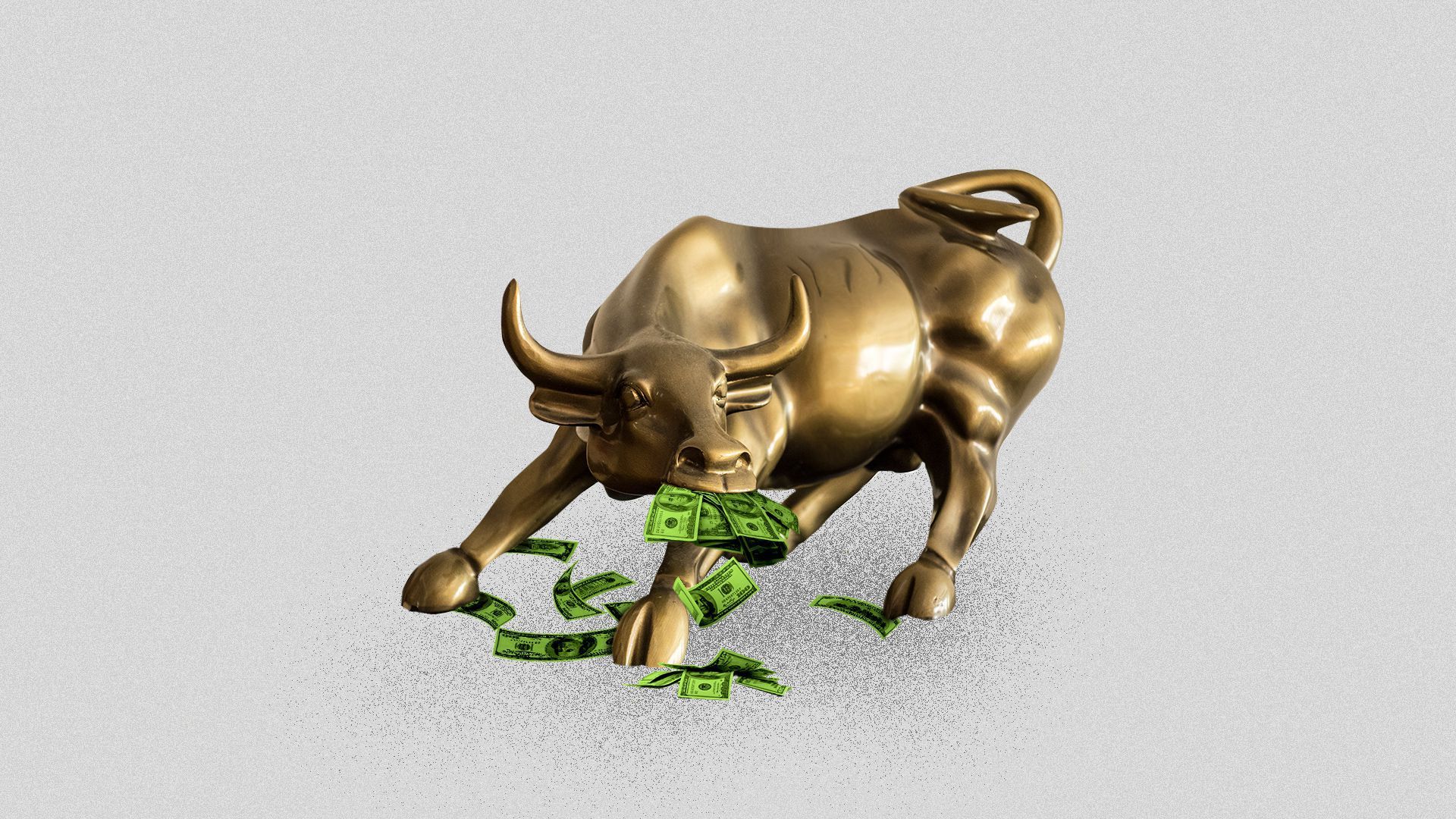 Did you read that report about the tech unicorn that's thinking about going public? No, not that one. The other one. No, the other one.
Between the lines: A large percentage of VC-backed companies with at least four years and $50 million of annualized revenue under their belts are speaking with bankers about going public. It's the rule, not the exception.
Caveat No. 1: Bankers are typically initiating these calls. And they often lead with the prospect of going public via SPAC, because bank fees on SPACs are often higher than on IPOs or direct listings.
Caveat No. 2: Just because a company is having banker talks — even if leaked to the press — it doesn't mean that a public listing is on the visible horizon. I'm told that "Q4 2022" is a very popular timeframe to discuss, because it's more about optionality than objective.
Income statement: Tech startups still need to show $100 million in revenue for a traditional IPO or direct listing, at least if they want to go with a big bank, but it can now be "a path" to $100 million rather than a demonstrated track record of $100 million. Profits remain largely irrelevant.
Big picture: 2021 is shaping up to be a banner year for all types of U.S. public listings. On Wednesday alone, three more companies will begin trading (including ZipReality via direct listing). So long as stonks keep stonking, it will continue into 2022 and beyond.
The bottom line: Believe everything you read about companies that are considering going public. But don't mark your calendar.
Go deeper