A faster way to track COVID variants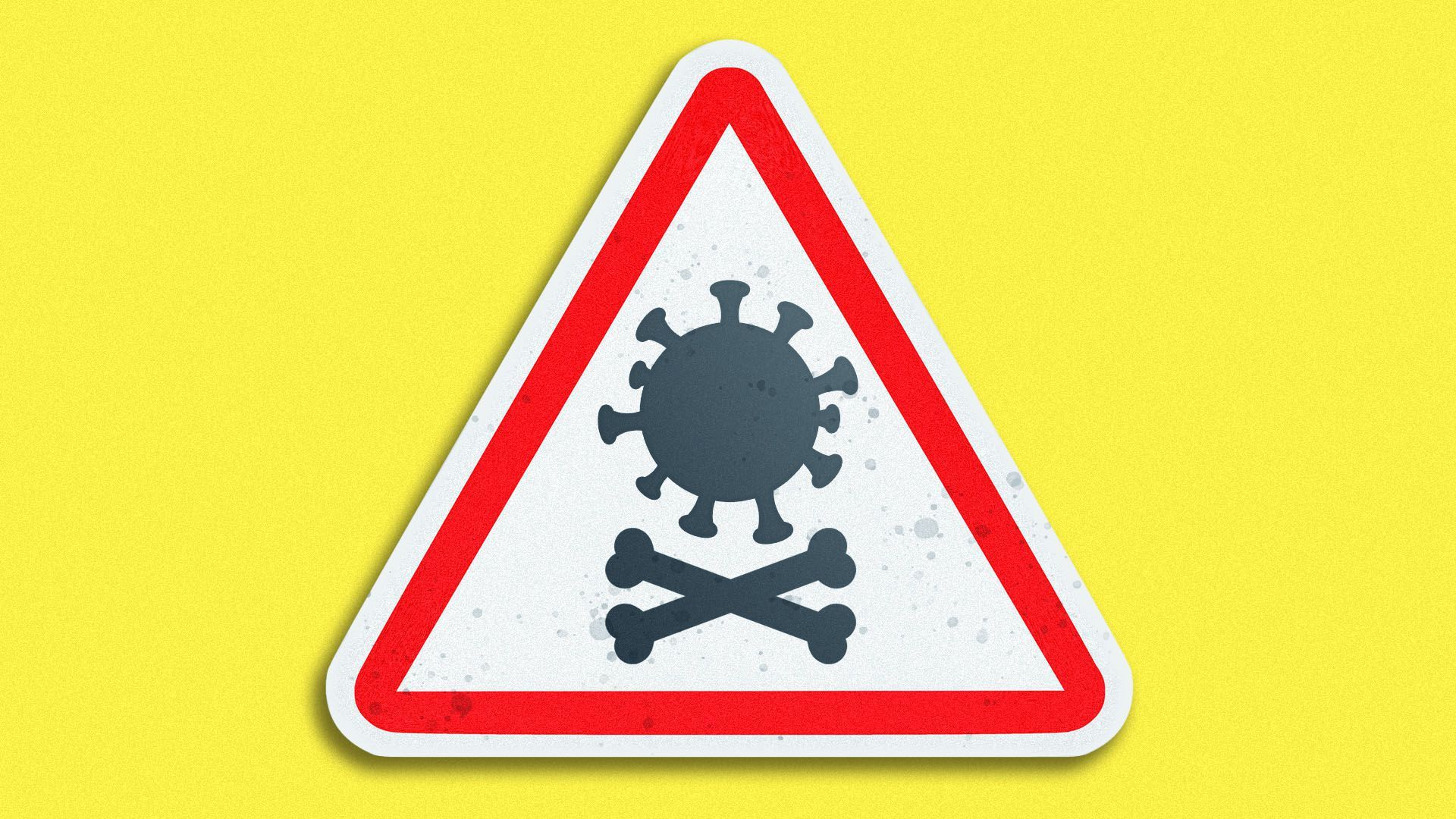 Clear Labs, a California-based startup that provides rapid genetic sequencing for pathogen surveillance, will announce a new $60 million funding round this morning.
Why it matters: Clear Labs' whole genome sequencing can identify the unique genetic code of a pathogen within 24 hours, allowing hospitals or public health agencies to track unusual variants in diseases like COVID-19 as well as food safety threats like salmonella.
How it works: Whole genome sequencing can provide the full genetic code of an organism, meaning doctors can identify not just what might be causing an illness, but how that virus, bacteria, or other pathogen might be mutating.
Tracking how a virus might be changing over the course of an outbreak can help doctors link cases together, but it can also show when potentially dangerous mutations — like the the B.1.617.2 variant that emerged in India — are becoming more common.
"Unlike legacy diagnostics, we don't stop at a binary yes or no for a pathogen," says Sasan Amini, co-founder and CEO of Clear Labs. "We collect additional pieces of genetic information so the end user has more insight to take action on an outbreak."
Between the lines: Clear Labs' SARS-CoV-2 diagnostic array automates much of the process of whole genome sequencing, providing both diagnostic screening as well as wider genomic surveillance for the same price as a conventional lab PCR test.
The Nevada Public Health Laboratory used Clear Labs' technology to identify the emergence of the U.K. variant in the state back in January.
Beyond the pandemic, the technology can be used to track outbreaks of food-borne pathogens like salmonella and listeria, which kill an estimated 3,000 people in the U.S. each year.
The bottom line: The drastic drop in cost and increase in speed of genetic sequencing means disease detectives can move nearly as fast as a virus itself.
Go deeper