Americans' divided economic future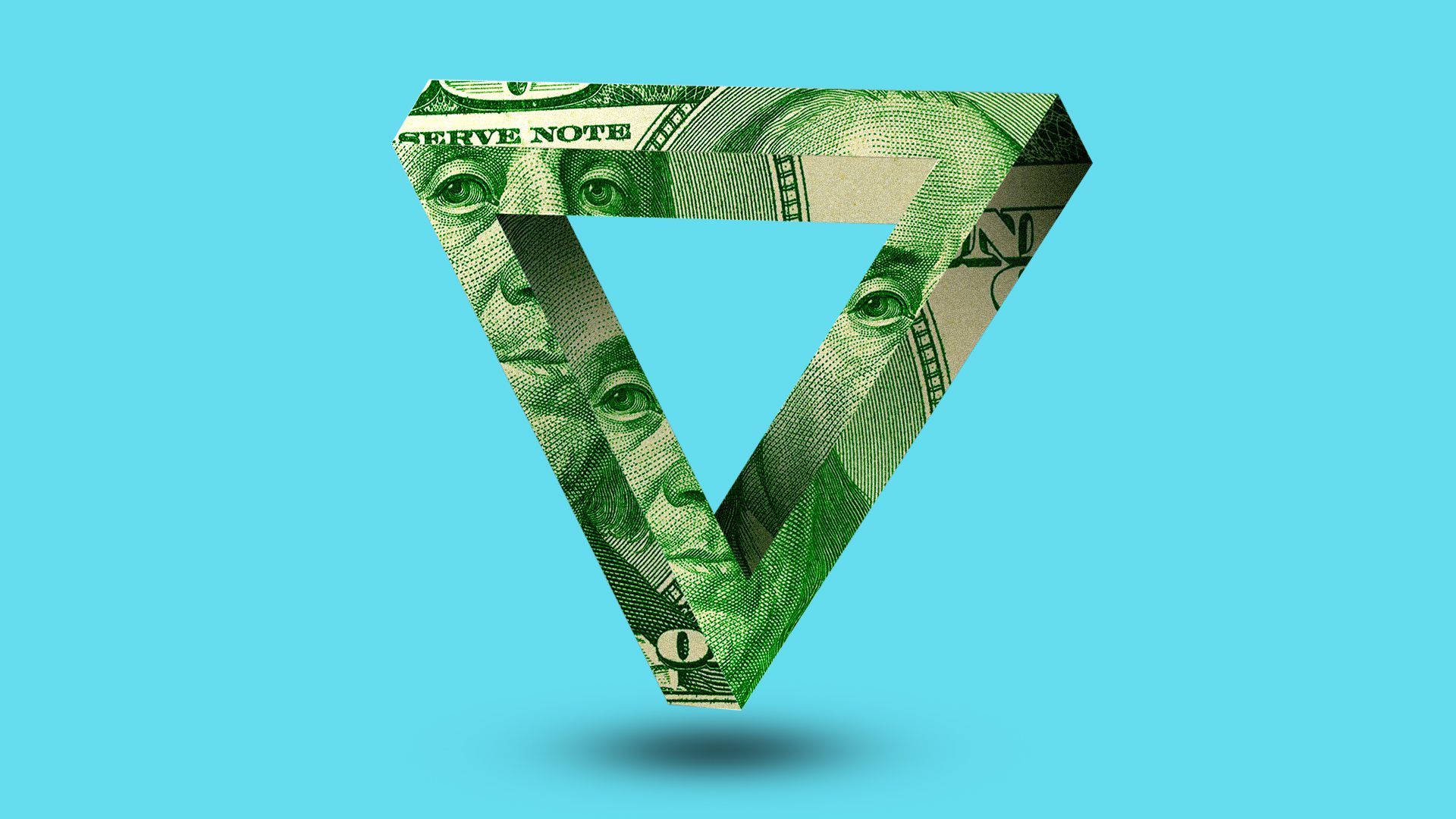 Americans' native optimism is hard to squelch. Even after more than a year of a brutal pandemic — with all its attendant ravages on health, employment, and life at home — we overall retain a positive economic sentiment, according to a major new survey from McKinsey and Ipsos, provided first to Axios.
Yes, but: Economic optimism isn't evenly distributed. Men are broadly optimistic, women aren't. Parents see a brighter future than the childless. And naturally the rich have a sunnier outlook than the poor.
By far the biggest obstacle between Americans and economic optimism is their lack of access to health care and health insurance.
The big picture: Overall, Americans are modestly optimistic about their economic futures, according to McKinsey's index — not dancing in the streets, but more positive than negative.
Underneath that mostly positive top line, however. many Americans have some deep reservations.
Women bore the brunt of the extra childcare burden during the pandemic, and also the brunt of the job losses. Both of those have significantly harmed their economic prospects.
Among moms who have stopped looking for work during the pandemic, 14% said they did so in order to look after their family. For dads, the equivalent number is a mere 3%.
Just 43% of moms see childcare as affordable, compared to 64% of dads.
By the numbers: Americans in general, and American women in particular, still see real hardship. Only 26% of women think the pay that most people receive allows for a good quality of life, for instance.
62% of workers in the gig economy would prefer to have permanent employment.
41% of Hispanic respondents agreed with the statement that "I have had to cut back spending on food or delay medical care over the past 12 months for financial reasons." For white Americans, the equivalent number is 27%.
What they're saying: "Rural Americans are at risk of being left behind," notes the report. They are much less willing than their urban counterparts to relocate or to switch industries, and most have no plans to pursue future training or new credentials.
McKinsey partner André Dua tells Axios that "the changing geography of work" — as we go increasingly hybrid or remote — could "create the opportunity to link rural Americans to opportunity."
The bottom line: The pandemic decimated jobs for women and people of color, while creating massive gains for urban homeowners and the rich. There's still opportunity in America, but the coronavirus has definitely exacerbated inequality.
Go deeper