FDA authorizes third COVID antibody therapy treatment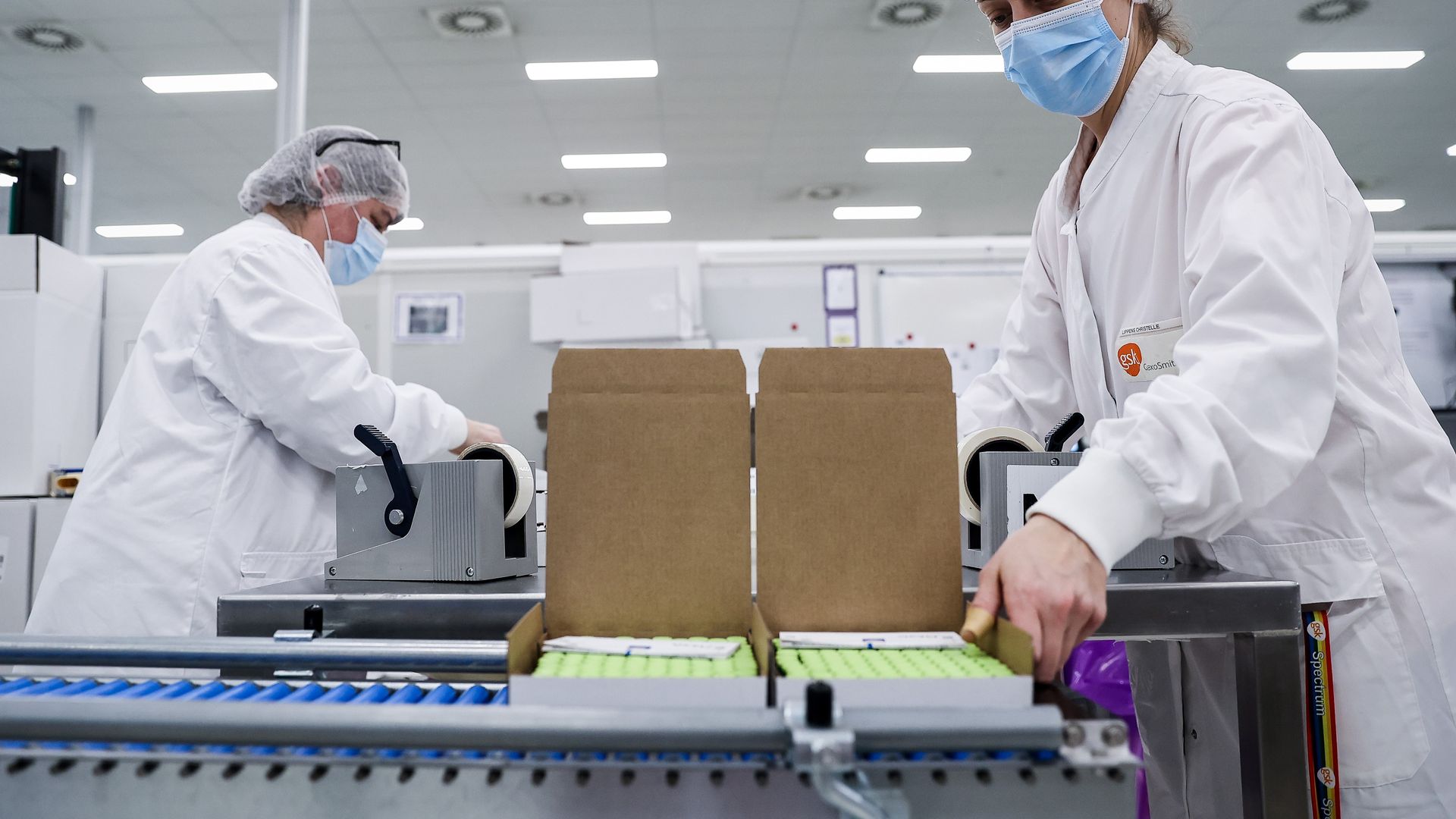 The U.S. Food and Drugs Administration on Wednesday authorized Vir Biotechnology and GlaxoSmithKline's monoclonal antibody drug treatment for early COVID infections, the agency said.
Why it matters: It's the third antibody treatment authorized for patients in the early stages of the disease who are at high risk of developing severe infections. The drug is "expected" to protect against variants, according to the FDA.
The two companies in March said an interim study showed the drug was highly effective in reducing hospitalizations or death.
So far, the U.S. has purchased the treatment directly from manufacturers and offered it to patients through hospitals and health clinics, Wall Street Journal reports.
Unlike its predecessors, Vir and Glaxo don't have a contract with the federal government, per WSJ. The companies will have to sell the drug commercially.
What they're saying: "With the authorization of this monoclonal antibody treatment, we are providing another option to help keep high-risk patients with COVID-19 out of the hospital," Patrizia Cavazzoni, director of the FDA's Center for Drug Evaluation and Research, said in a statement.
"It is important to expand the arsenal of monoclonal antibody therapies that are expected to retain activity against the circulating variants of COVID-19 in the United States."
Go deeper: Coronavirus Variant Tracker
Go deeper