Biden's CMS head confirmed, but FDA pick remains elusive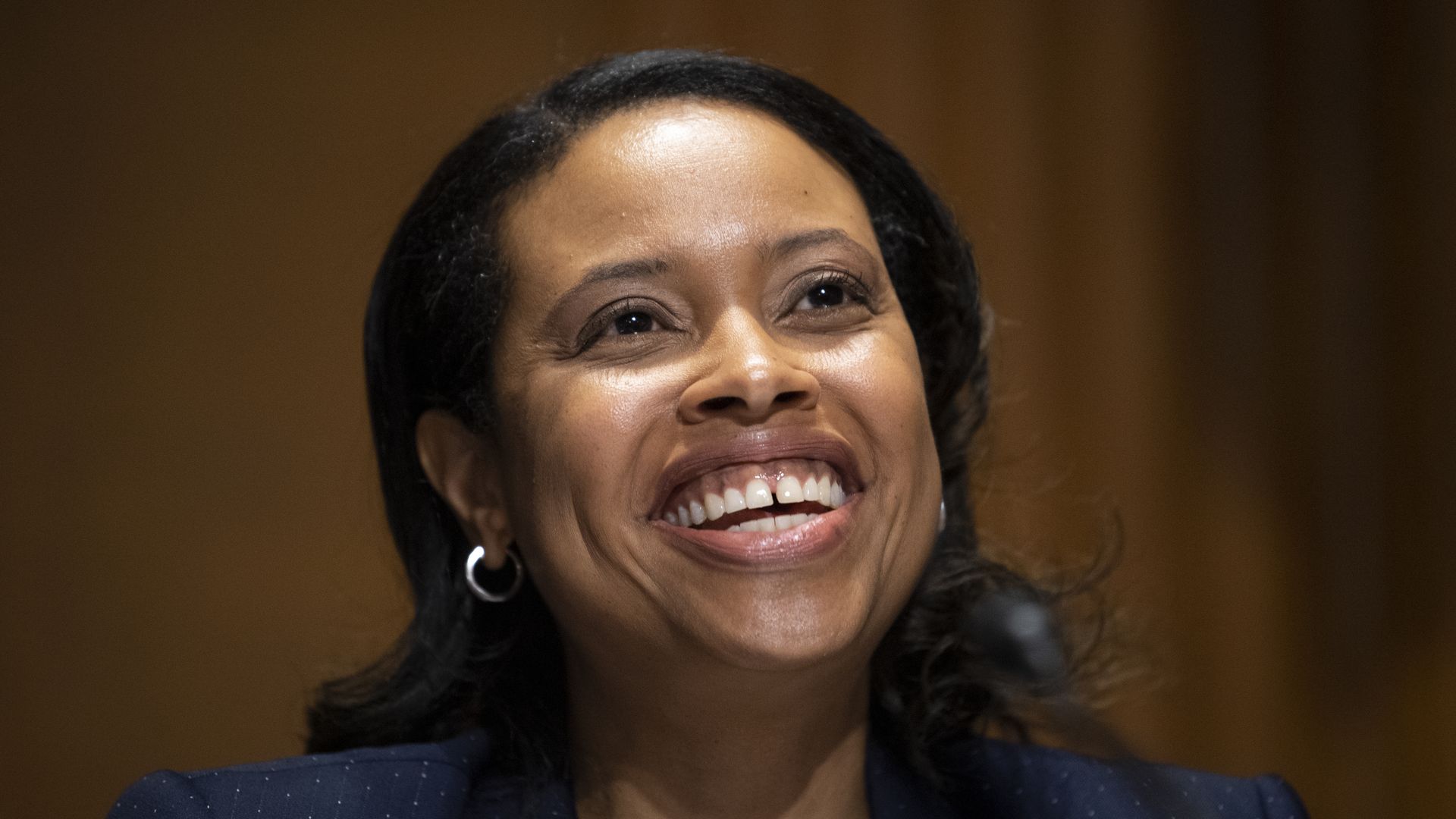 The Senate yesterday confirmed Chiquita Brooks-LaSure to lead Medicare and Medicaid. But, four months in, President Biden still hasn't nominated anyone to lead the FDA.
Why it matters: The FDA has a slew of high-profile decisions coming up, as drug companies look to expand access to their COVID-19 vaccines and a controversial Alzheimer's drug awaits an approval decision.
The big picture: Federal health care agencies spend or regulate hundreds of billions of dollars per year. Getting those agencies staffed, especially in the midst of a pandemic, is extremely important for the Biden administration's domestic agenda.
The lack of a Senate-confirmed Medicare and Medicaid administrator had created some "drag" in the system as career staff held off on making certain decisions until political appointees are chosen, several lobbyists have told me.
And experts have said the same is likely happening at the FDA.
State of play: In March, a group of former FDA commissioners urged the Biden administration to pick up the pace on picking a new FDA commissioner, the Washington Post reported.
Janet Woodcock, a longtime leader of the FDA office that reviews new drugs, has served as the interim commissioner since Biden took office in January. She's in running for the permanent job, but some Democrats fear she's too friendly with pharma.
Joshua Sharfstein, who served at the agency during the Obama administration and is seen as more wary of the drug industry, is also under consideration. The Wall Street Journal reported last month that the field of candidates had broadened to include at least three other people.
A senior Republican Senate aide told Axios' Caitlin Owens that between one and two dozen Republicans would likely vote to confirm Woodcock, but not Sharfstein.
Go deeper