Biggest U.S. bank CEOs grilled over profits and priorities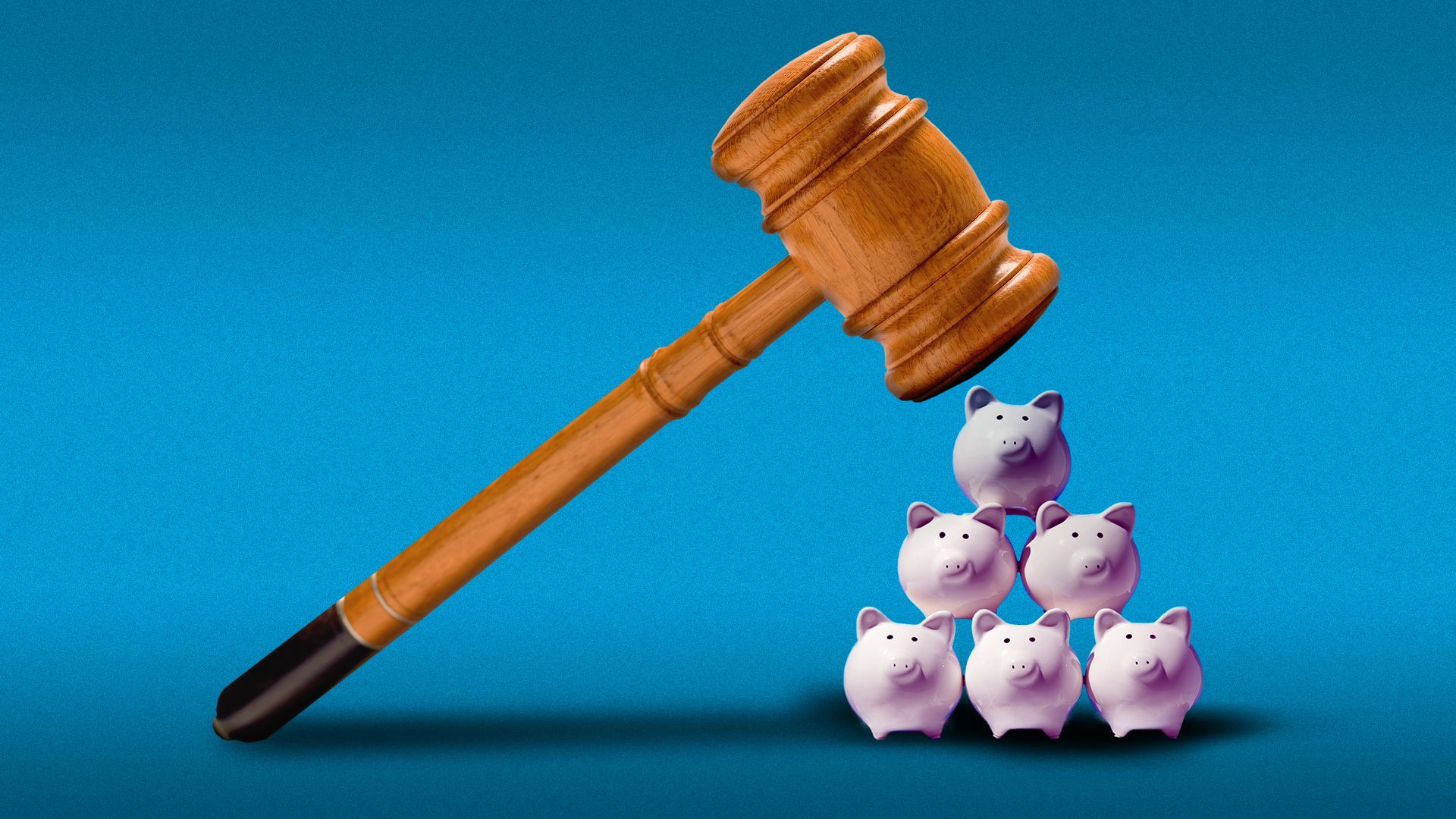 The CEOs of the six biggest U.S. banks gathered before the Senate Banking Committee on Wednesday for the first time since the financial crisis in 2008 to face questions over their institutions' roles in American life.
Why it matters: Banks' record profits during the past year came as many Americans suffered job loss and economic and health insecurity. Along partisan lines, senators shared glimpses into very different views of the responsibilities of banks in the U.S. economy and society.
Context: In 2008, Congress grilled bank execs over the risky lending practices that led to the financial system's meltdown.
This time their record profits during the pandemic put them in Democrats' crosshairs — while Republicans took aim at what they see as banks caving to social pressures.
A few senators on both sides of the aisle sought cooperation from the banks on priorities like rebuilding infrastructure and protecting against cyberattacks.
Most GOP senators took issue with "stakeholder capitalism" broadly, for shifting the focus away from profits (shareholders) and to a broader set of priorities (employees, communities and the environment).
"If there is a highly charged social or political issue, like access to voting or election security, that ought to be left to elected lawmakers," said Sen. Pat Toomey (R-Pa.). He also assailed the idea of institutions not lending to whole industries that are legal, like coal or other fossil fuels.
Several GOP lines of questioning generally probed CEOs on whether they make credit decisions based on social or political pressure, rather than financial considerations.
The CEOs were for the most part vague, saying that many considerations — including credit, market and reputational risks — go into lending decisions.
The other side: Democrats came out swinging at the banks' big stock buyback plans — amid what they characterized as low employee wages and not enough progress on lending and investing in underserved communities.
"Your own compensation is stratospheric. The workers are getting a smaller and smaller share of the wealth they create. ... We have a racial wealth and income gap that's barely budged since we passed the Civil Rights Act," said committee Chair Sherrod Brown (D-Ohio).
"Your banks are the ones that largely built that system," he added.
The testiest exchange came when Sen. Elizabeth Warren (D-Mass.) singled out JPMorgan's Jamie Dimon for the $1.5 billion in overdraft fees she said his bank collected during the pandemic.
The Fed had waived overdraft fees for the banks themselves and recommended banks do the same with their customers, she said. (A JPMC spokesperson on Thursday said Warren was "wrong" and the fed did not waive overnight overdraft fees. A spokesperson for Warren said that she did not say "overnight" fees nor did she say that all overdraft fees were waived.)
Dimon disputed the figure and said that anyone who asked for it received a waiver.
The bottom line: The CEOs were all largely aligned on several issues, including:
Working with clients to avoid foreclosures.
Helping clients transition to carbon neutral.
Expanding banking services to un-banked and under-banked communities.
This post has been updated comments from JPMC, and Warren's staff, disputing one another's characterizations of the overdraft fees.
Go deeper