ACLU, Planned Parenthood file lawsuit over Arkansas' near-total abortion ban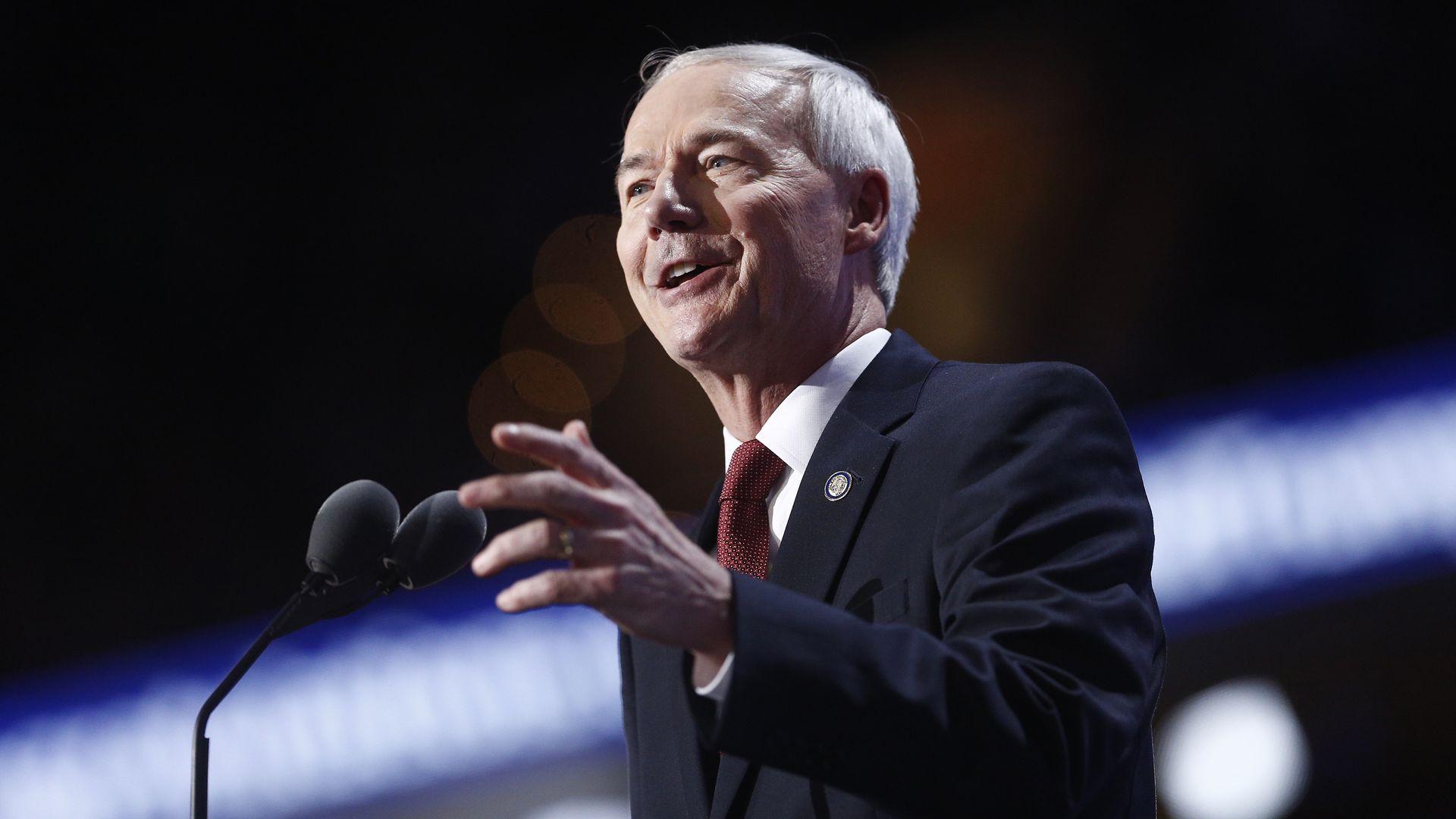 Abortion rights groups on Wednesday filed a lawsuit against Arkansas' near-total ban on abortion.
Why it matters: The ban is part of conservatives' campaign to force the Supreme Court to revisit Roe v. Wade. Arkansas is one of 14 states where legislators introduced near-total abortion bans this year, according to AP.
The Supreme Court has agreed to hear a challenge to a Mississippi law that bans nearly all abortions after the 15th week of pregnancy.
The state of play: The American Civil Liberties Union and Planned Parenthood are asking a federal judge to strike down the law, which is set to take effect July 28.
The new law bars all abortions except those necessary for protecting the pregnant person's life.
What they're saying: "Absent an order from this Court, plaintiffs will be forced to turn away patients seeking abortion care as of that date," the lawsuit states, per AP.
"This will inflict immediate and irreparable harm upon plaintiffs' patients by blatantly violating their constitutional rights under the Fourteenth Amendment to the United States Constitution, threatening their health and well-being, and forcing them to continue their pregnancies against their will."
Worth noting: Gov. Asa Hutchinson (R) expressed concerns about the legislation's lack of exceptions for rape and incest, but said he signed it because of "overwhelming legislative support" and his "sincere and long-held pro-life convictions."
Go deeper