A total lunar eclipse arrives Wednesday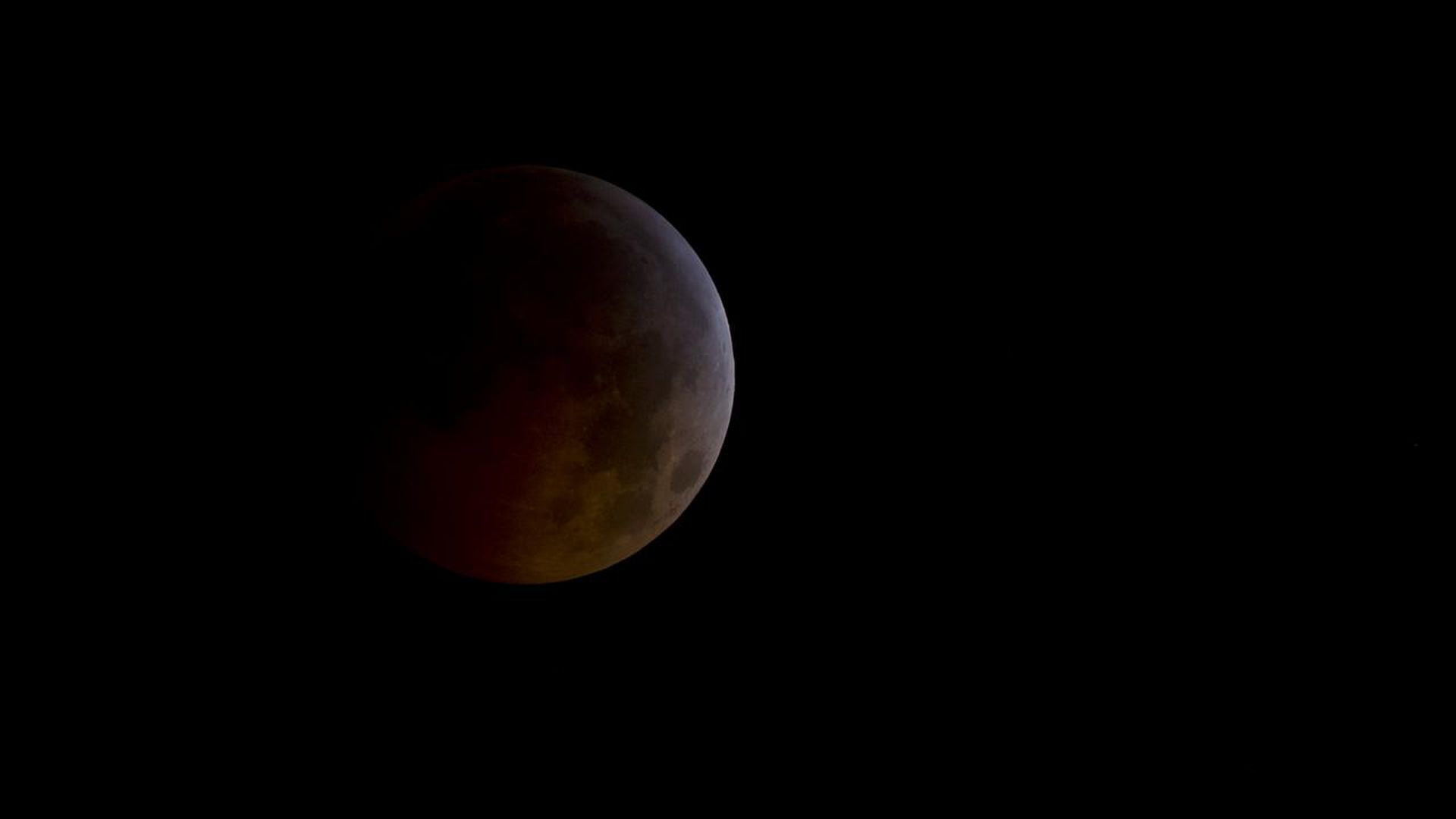 A total lunar eclipse will grace skies around the world Wednesday.
The big picture: This is the first total lunar eclipse since January 2019, and it should be a pretty one for anyone able to see it.
What's happening: Unlike a solar eclipse, anyone with a view of the Moon during a lunar eclipse will be able to see it as it occurs.
For this eclipse, people in the western part of North America, South America, Australia and East Asia will be able to see the total phase of the eclipse, when the Moon turns a deep red color.
Unfortunately for viewers in the eastern part of North America (including myself), the total phase of the eclipse won't be visible.
What to watch: Even if you aren't in a prime area to check out the eclipse in person, multiple organizations will be livestreaming views of the cosmic event online for free.
How it works: Total lunar eclipses occur when the Moon passes into the dark shadow of the Earth.
"The eclipsed Moon is dimly illuminated by red-orange light left over from all of the sunsets and sunrises occurring around the world at that time," NASA said in a statement.
"The more dust or clouds in Earth's atmosphere during the eclipse, the redder the Moon will appear."
Go deeper