Trump claims he has "absolute immunity" from Swalwell lawsuit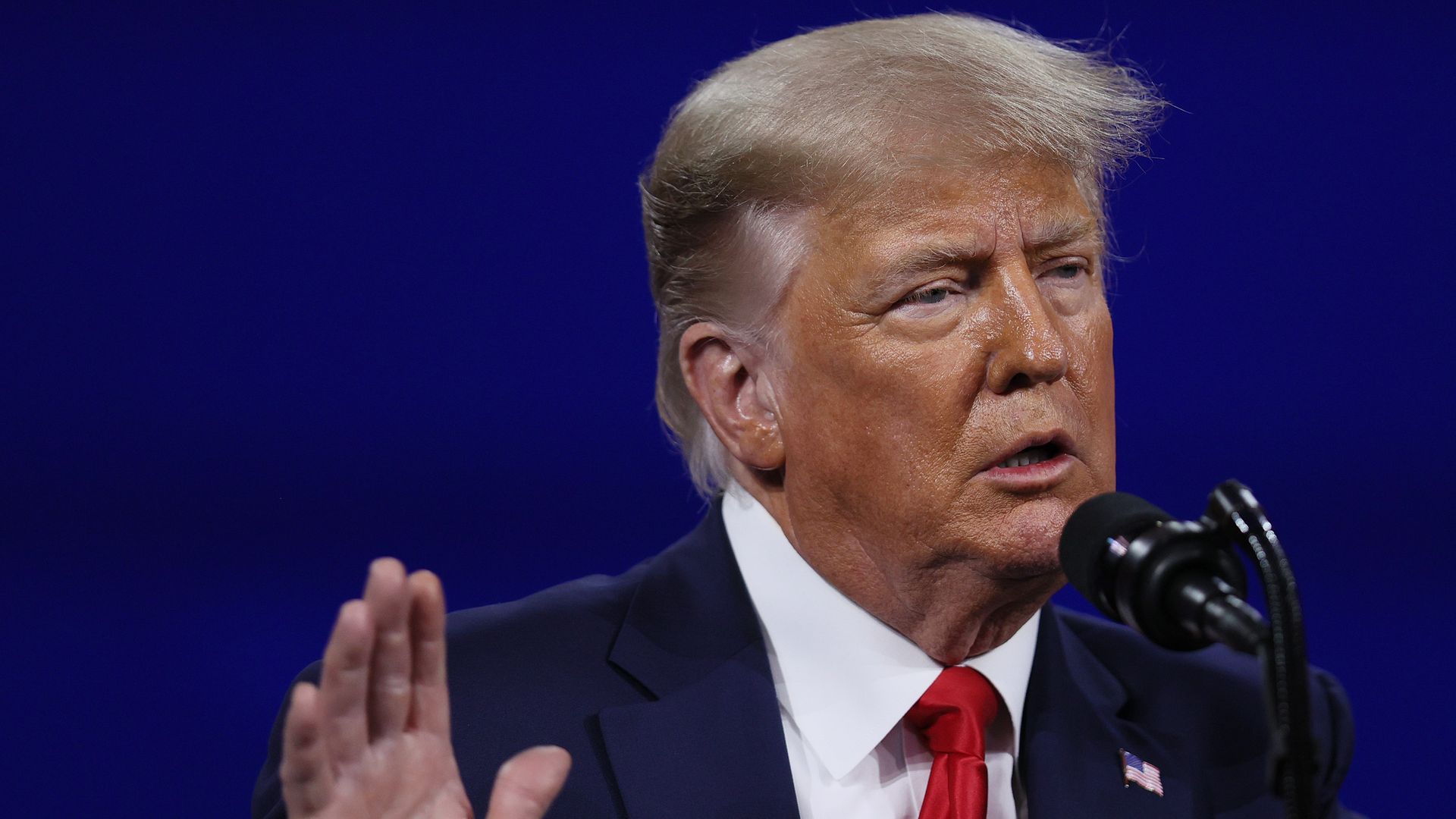 Former President Trump on Monday asked a federal judge to dismiss a lawsuit filed by Rep. Eric Swalwell (D-Calif.) over his role in the Jan. 6 Capitol riots because he has "absolute immunity."
Driving the news: In a memo, Trump's attorney said the lawsuit "directly attacks" the First amendment, adding that the congressman took comments the former president made out of context and that the court should dismiss the lawsuit because "[t]he President's absolute immunity forecloses the jurisdiction of this Court."
What he's saying: "In bringing this suit, the Congressman asks this Court to wade into turbulent political waters to decide what controversial speech should be favored. The Court should firmly reject that invitation," Trump's filing says.
"The claims against former President Trump directly contravene the absolute immunity conveyed on the President by the Constitution as a key principle of separation of powers."
"It is well recognized that rousing and controversial speeches are a key function of the presidency. That is especially true when, as is the case here, the President is advocating for or against congressional action," the filing said, defending Trump's behavior after the presidential election.
The filing also urged the Court to dismiss the lawsuit against Donald Trump Jr.
Catch up quick: Swalwell filed a lawsuit in March against Trump, his son Donald Trump Jr., Rep. Mo Brooks (R-Ala.) and Trump lawyer Rudy Giuliani for inciting the Jan. 6 Capitol insurrection.
Go deeper