Propaganda films take over China's box office as CCP centennial approaches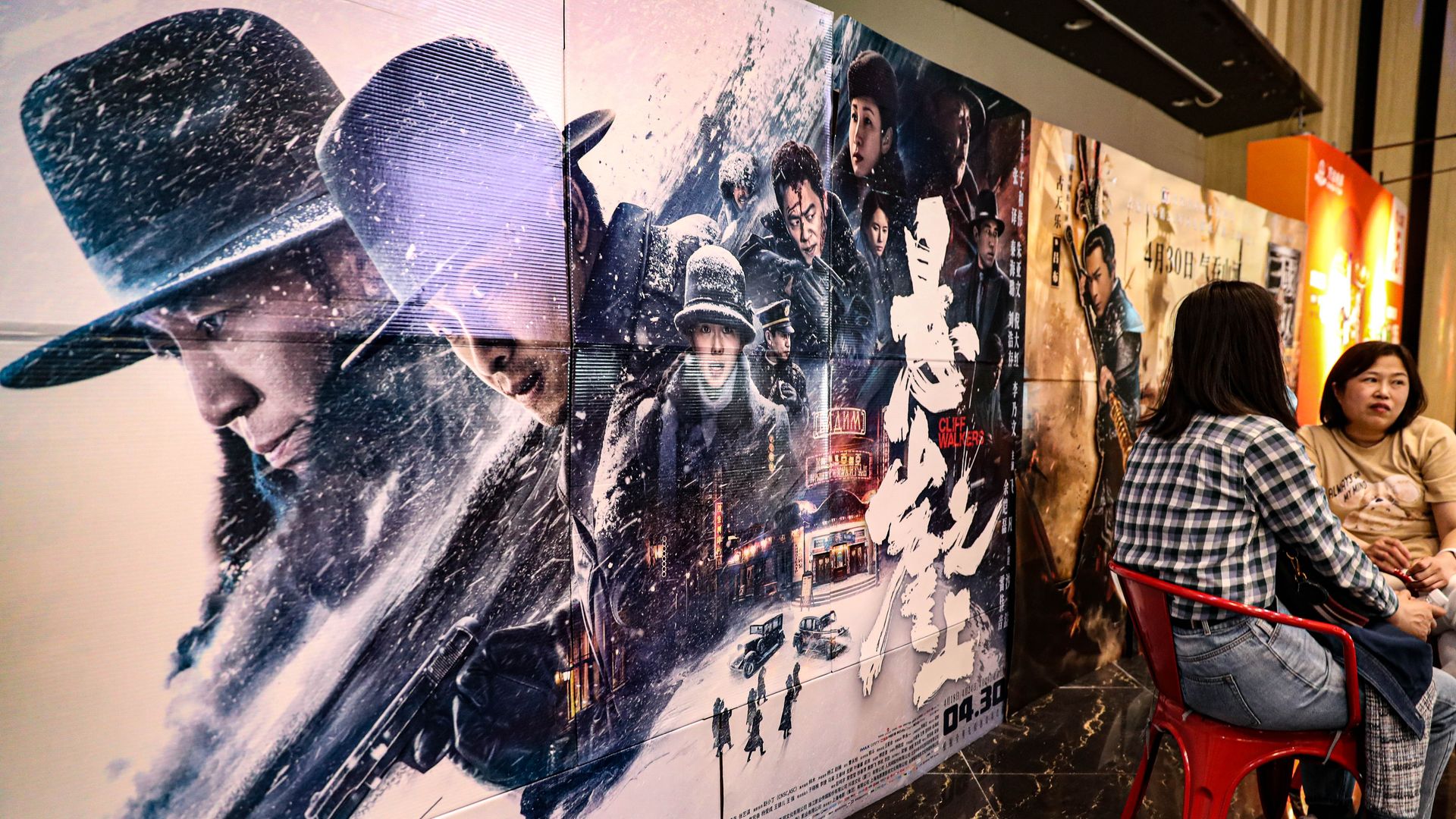 Chinese theatergoers have a huge selection of patriotic films to enjoy this year as the Chinese Communist Party has prioritized propaganda at the box office in the lead-up to its centennial.
The big picture: These days, propaganda in China isn't necessarily clunky or boring. Sometimes it comes in the form of wildly successful box office hits, other times as irresistible viral memes.
What's happening: Back in March, the China Film Administration ordered theaters to show at least two propaganda films every week that were "closely focused on the themes of loving the party, loving the nation and loving socialism."
Many of these are classic films brought back for the occasion.
Others are new. "Cliff Walkers," a film by director Zhang Yimou about Chinese Communist Party agents in the 1930s who track down enemy spies, has raked in more than $150 million so far this year.
Context: Hollywood movies used to win the Chinese box office, but patriotic films now often claim top spots, and studios make lots of them.
"The Eight Hundred," a film released last year that follows Chinese soldiers protecting a warehouse from the Japanese army in 1937 Shanghai, brought in $472 million in revenue, making it the world's second-highest-grossing film of 2020.
Between the lines: "It's not as explicit as Beijing handing out orders," writes Amanda Morrison for Foreign Policy.
"Instead, the government has shifted its approach from direct intervention to indirect incentivization by shaping the economic conditions of the film industry to favor patriotic cinema."
Go deeper