Microsoft sets up nonprofit to cut software-related carbon emissions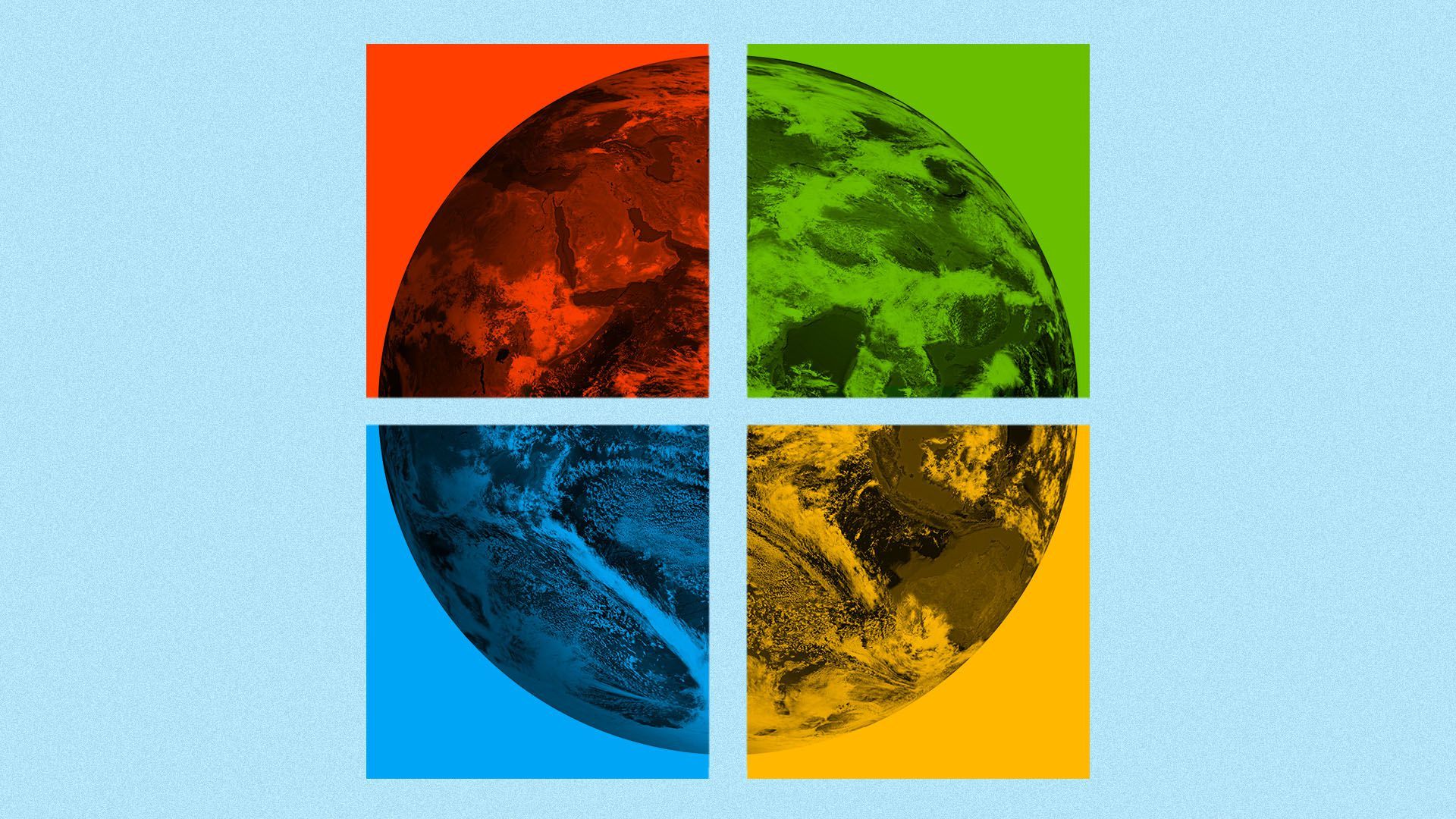 Microsoft announced on Tuesday that it is teaming up with Github, Accenture and Thoughtworks to establish a nonprofit aimed at cutting emissions across the software industry.
Why it matters: Software is an overlooked factor partly responsible for driving up carbon emissions from the tech sector. Companies that develop software used across the IT industry, including Microsoft, need to address this in order to fulfill their own ambitious climate goals.
Driving the news: Microsoft announced the foundation Tuesday at its annual Build Developers Conference, noting that in coming years, data centers around the world are projected to account for 3% to 8% of global electricity demand.
Software designed withs sustainability in mind could make data centers more efficient, Microsoft execs tell Axios.
The foundation, which is open for other companies to join, will aim to develop standards and best practices that teams can follow to make their software consume less energy. It will also look to create opportunities to collaborate across companies.
The broader goal is for the foundation to help the technology sector meet a target of cutting its carbon emissions by 45% by 2030.
What they're saying: "No one company can do this alone. No one individual can do this alone," Jeff Sandquist, corporate VP of developer relations at Microsoft, tells Axios. "We have to do this a community. so that's why we're really coming together. "
Asim Hussain, who is the green cloud advocacy lead at Microsoft and will chair the Green Software Foundation, said the goal is to get sustainability incorporated into the decision-making framework that software developers use each day.
"The vision statement for for the foundation is to change the culture of software engineering," he told Axios. "So sustainability becomes a core priority to software teams, because right now when you're building software, you're making 100 trade offs in your mind. You're like, well, I can make it a bit faster but that might actually reduce the security. You're playing these trade offs constantly in your mind," he said.
At the end of the day, reducing emissions will depend on achieving cultural change within the software industry, down to the level of each individual engineer, Hussain said.
Go deeper: Microsoft backs direct air capture player Climeworks
Go deeper