Fighting global warming means reshaping finance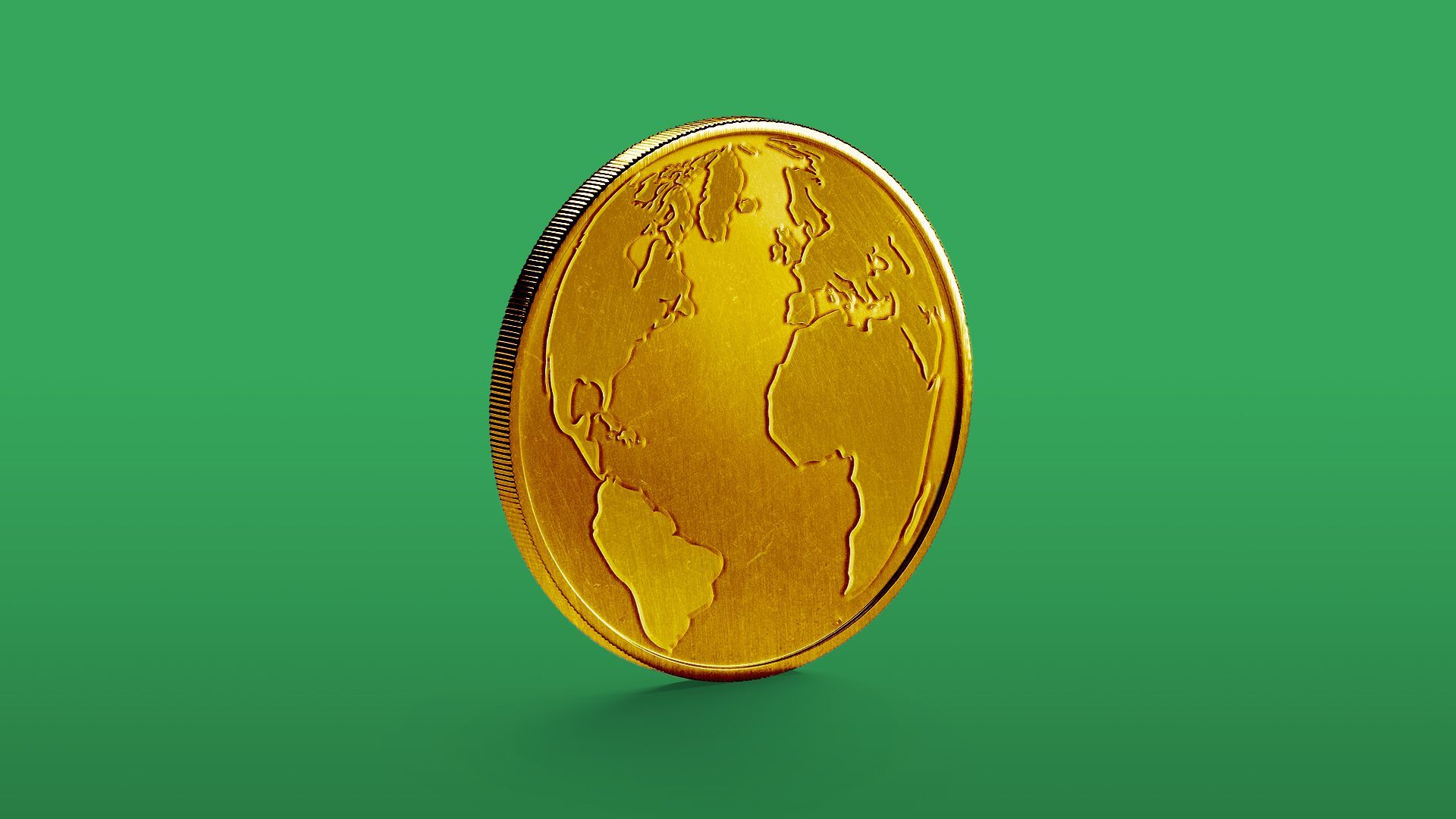 The world's growing efforts to limit climate change will have far-reaching impacts for financial markets, and the groundwork for that push is being laid right now.
Why it matters: As more governments implement climate change regulations, trillions of dollars are going to flow towards clean energy and climate-friendly technologies, affecting significant portions of the global financial industry.
Related trend: Governments and the private sector are increasingly crafting policies to force better disclosure of how climate change creates risks for the financial sector.
What's happening: A White House executive order issued last week is aimed at launching or expanding efforts to stitch climate-related financial risks into regulation and supervision.
That was followed by an announcement from the Bank of England signaling that it would shift purchases it makes in financial markets toward companies doing the most to fight climate change.
The BOE's move is expected to be the start of a global effort by central banks to influence the financial services industry.
By the numbers: Major banks and asset managers are stepping up climate finance in response to both investor pressure and expanding market opportunities to commercialize increasingly competitive low-carbon products.
For instance last month JPMorgan Chase pledged to "finance and facilitate" $1 trillion worth of climate efforts over the next decade and Bank of America similarly set a target of $1 trillion in climate finance through 2030.
An International Energy Agency analysis last week suggests that to radically re-orient global energy systems on a pathway to net-zero emissions by 2050 annual energy sector investment would have to "surge" to $5 trillion annually by 2030.
What we're hearing: "One of the things that we're seeing is that the financial industry is organizing itself for net-zero [carbon emissions by 2050]," former Bank of England and Bank of Canada leader Mark Carney told Axios.
The big picture: Carney is a leading figure overseeing the transition from the financial industry's largely agnostic-about-climate past to its climate-priority future.
He's a United Nations special envoy on climate finance and an adviser on these topics to the government of the United Kingdom, which hosts a critical UN climate summit late this year in Glasgow, Scotland.
Carney's a key organizer of the recently launched Glasgow Financial Alliance for Net Zero, a wide-ranging network of banks, asset managers, investors and insurers with 160-plus members that organizers say are responsible for over $70 trillion in assets.
And Carney told Axios there remain "a number of major institutions and geographies" he's hoping sign on ahead of the UN summit.
What it means: "What we are looking to do is make sure that the plumbing of the financial system is ready and supportive of this transition," said Carney, who is also head of ESG at Brookfield Asset Management.
That means both growing investment in clean technology, but also financial sector policies that urge polluting companies they finance and invest in to take tangible steps to get cleaner.
"We want a system where it makes sense to invest in or lend to a company that has high emissions today but is investing in order to get those emissions down," Carney added.
"We don't want binary system where it's pure green or nothing."
The bottom line: "When society values a certain outcome — in this case addressing climate change, getting to net-zero, focusing on that, public policy is oriented in that way, consumers start to consume in a certain direction — that flips a risk into a huge opportunity," Carney said.
Go deeper