Fed makes little progress in central bank digital currency race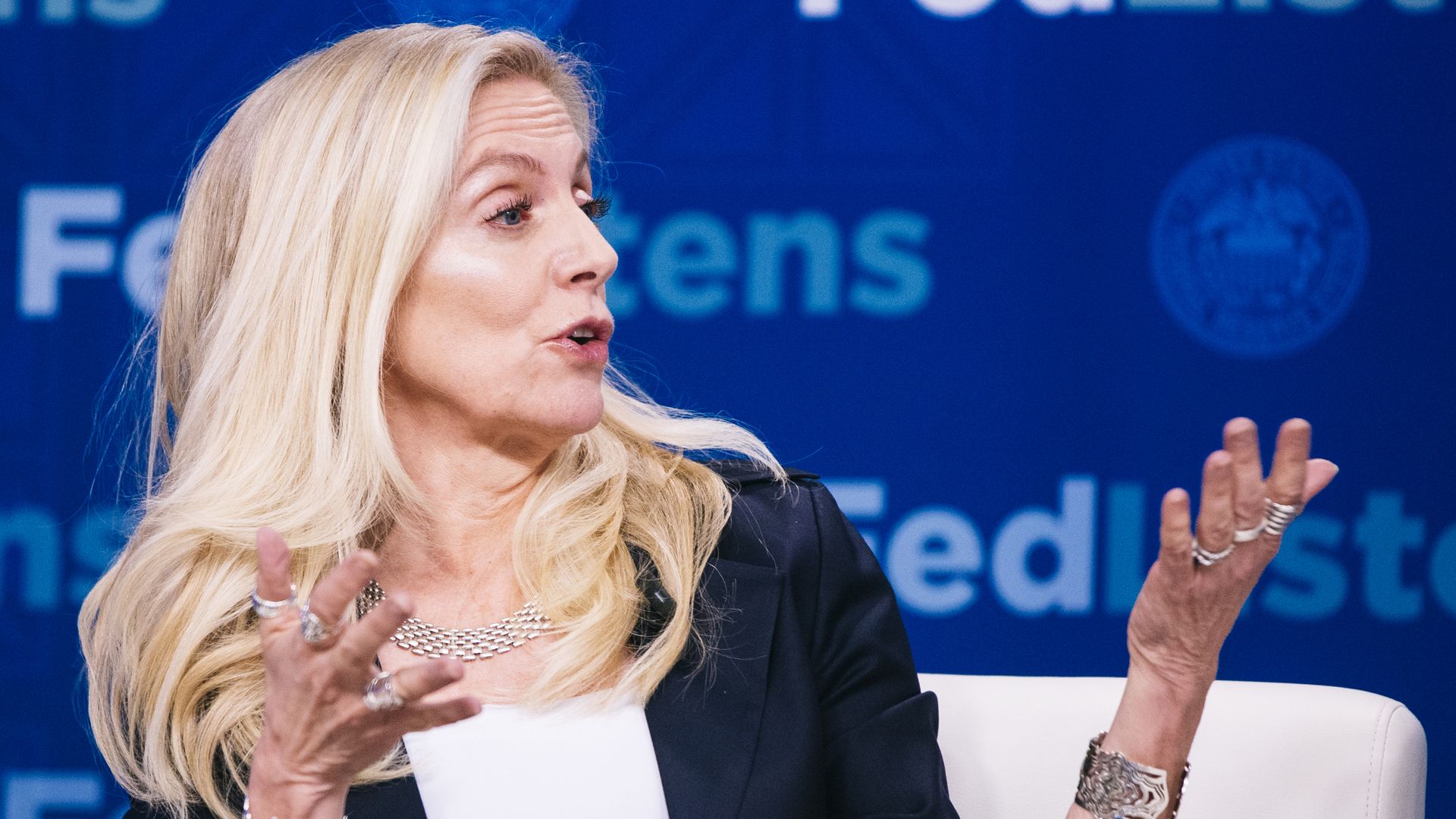 Despite much fanfare in recent months, the U.S. looks to have made minimal progress on the development of or consensus around a central bank digital currency (CBDC), despite advances from other central banks, including China's.
Driving the news: Fed governor Lael Brainard, who is leading efforts on a digital currency as the governor in charge of financial stability, delivered a speech on Monday detailing the state of research and development on CBDCs in the U.S. but provided little new information.
She also continued to highlight potential risks like financial system fragmentation and consumer protection and financial stability risks.
Between the lines: Brainard occasionally deviated from her prepared remarks during her appearance at CoinDesk's Consensus 2021 event, including a mention that it was important for Fed policymakers "to follow many central banks' progress on CBDC closely — including China."
She also stressed that "we are at the table" as she noted, "Given the potential for CBDCs to gain prominence in cross-border payments and the reserve currency role of the dollar, it is vital for the United States to be at the table in the development of cross-border standards."
State of play: The Fed is behind other central banks in developing a digital currency, and not just China, which began testing a digital version of the renminbi with brick-and-mortar retailers last year and recently expanded to include the e-renminbi in digital wallets linked to Alibaba's Ant Group.
Sweden's Riksbank is testing a digital e-krona, and the Bank of Japan is testing a digital yen.
What's next: Fed chair Jerome Powell recently announced that the Fed would issue a discussion paper "outlining our current thinking" on digital currencies in July.
Go deeper