Epic v. Apple: Judge expresses skepticism of both sides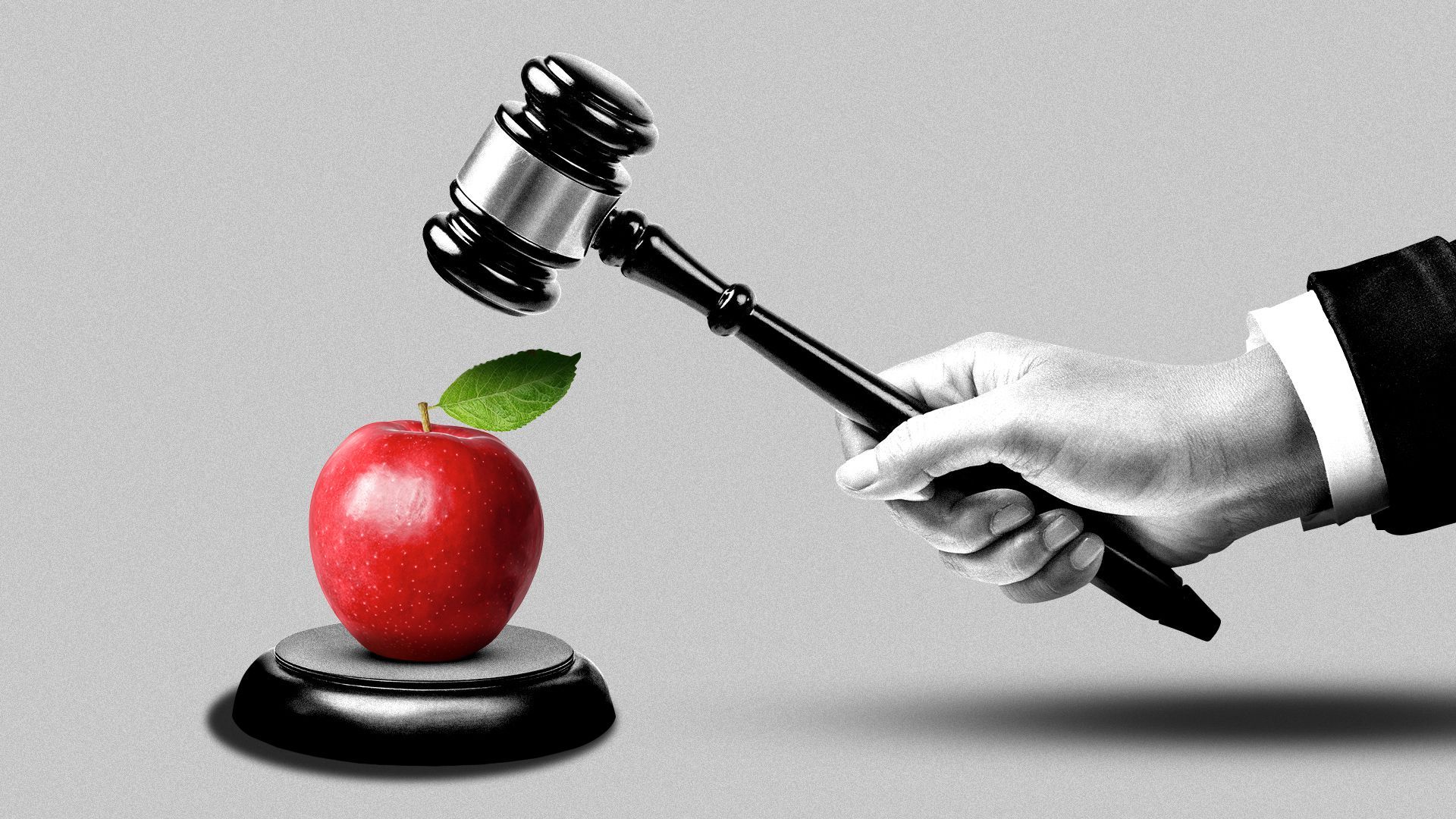 During concluding arguments in Epic v. Apple Monday, Judge Yvonne Gonzalez Rogers expressed qualms with both sides, as they posited contrasting views over whether Apple runs its app store in illegal, anti-competitive ways.
Why it matters: Rogers will decide whether Apple needs to change the way it runs its app store.
Closing arguments in the Epic-Apple trial Monday were more of an extended four-hour Q&A session between the judge and the lawyers.
Between the lines: Rogers asked Apple if it faces true competition on iOS.
"The 30% number has been there since the inception, and if there was real competition, that number would move, and it hasn't," she said to Apple lawyer Daniel Swanson, citing the cut Apple takes from revenue generated by the sale of apps and in-app-purchases.
Rogers also pressed Epic's attorney to articulate what the proper fix for any anti-competitive app store behavior would be.
"I still don't understand where you expect this to go," she said.
Epic's side argues that Apple should be required to allow competitive app stores and competitive payment models, though it says Apple could still conduct a review of apps on its store and compete for customers.
But it could not cite an example of a private case in which a court ordered such a sweeping change to a large corporation's business.
Apple attorney Richard Doren predicted "absolute mayhem where anything goes" if Epic prevails in its suit against the iPhone maker.
Epic lawyer Gary Bornstein replied that Apple's strategy seemed to be "to scare the court."
What's next: The judge said her recent musing about issuing a verdict by Aug. 13 was a reference to the anniversary of Epic defying Apple with a "Fortnite" update that added a direct payment system.
"Not everybody got the joke," she said, adding she could not guarantee she'd be done by that date.
Go deeper