Simone Biles becomes first woman to land Yurchenko double pike in competition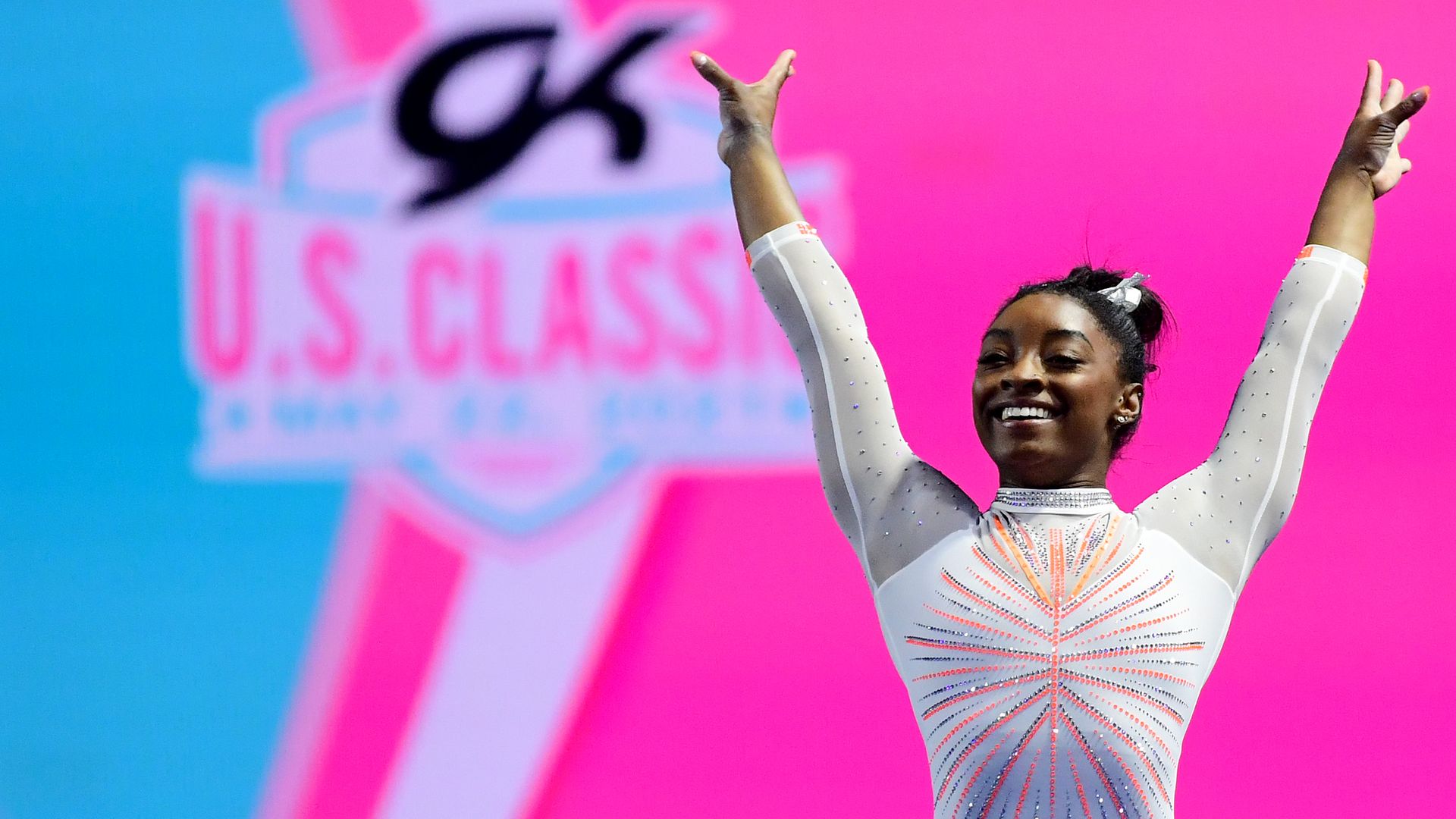 Defending world champion gymnast Simone Biles became the first woman in history to land the Yurchenko double pike in a competition, a move historically performed only by men.
Driving the news: At the GK U.S. Classic in Indianapolis, Biles executed the move with near perfection: first a roundoff onto the springboard, then a back handspring onto the vaulting table, followed by a spiked double backflip into the air and to the floor.
"I was just thinking, 'Do it like training. Don't try to like overdo anything,'" she said afterward, according to CNN, "because I have a tendency as soon as I raise my hand to kind of overpower things, and I did a little bit, but at least I was on my feet. It's a new vault and I'm proud of how today went."
The New York Time wrote the move is "considered so perilous and challenging that no other woman has attempted it in competition, and it is unlikely that any woman in the world is even training to give it a try."
The big picture: Biles, 24, is a four-time Olympic gold medalist. This weekend, she successfully defended her GK U.S. Classic all-around title in her first competition in more than a year and a half.
Go deeper