Ryanair CEO: Forced landing in Belarus was "state-sponsored hijacking"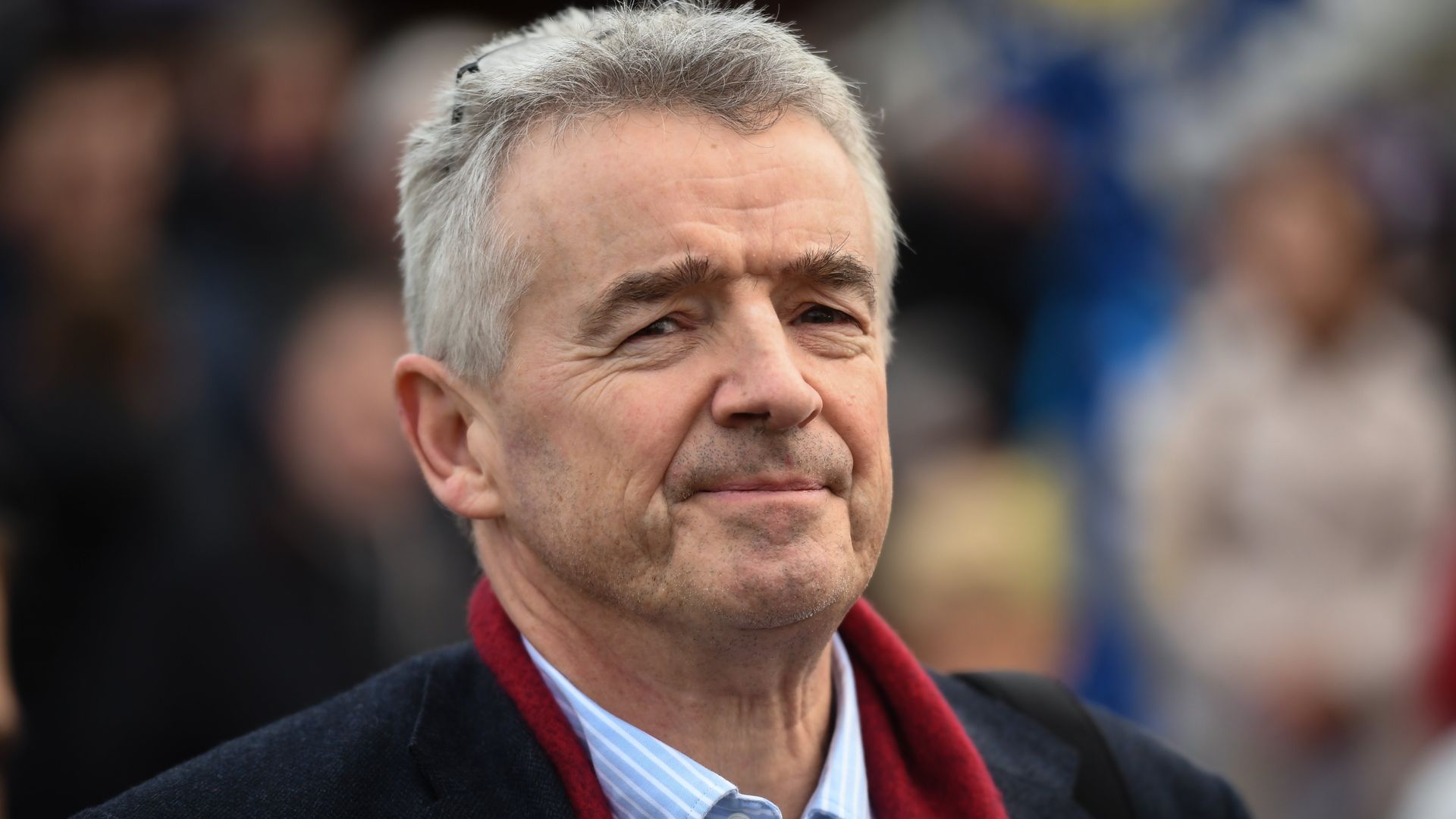 The forced landing of a Ryanair passenger airplane by Belarusian officials was "a state-sponsored hijacking" meant to target a journalist and dissident on board, Michael O'Leary, the airline's CEO, told Politico.
Why it matters: The diversion of the plane was an attempt by Belarus President Aleksandr Lukashenko to "remove" journalist Roman Protasevich, a prominent opposition figure living in exile, O'Leary said.
Lukashenko, known as "Europe's last dictator, has cracked down on mass protests and dissent in the wake of a fraudulent election last year.
How European Union leaders respond to the hijacking, which O'Leary said involved Belarus KGB agents, will be a key test for the bloc's foreign policy.
Catch up quick: The plane was in Belarusian airspace headed to Lithuania when pilots were told to land in Minsk because of "a potential security threat on board," per a Ryanair statement.
Protasevich, who reportedly told other passengers he was facing the death penalty, was arrested during the stop. No bomb was found on board.
U.S. Secretary of State Antony Blinken and top EU officials have demanded Protasevich's immediate release.
What he's saying: "It was clear that the intent of the Belarusian authorities was to remove a journalist and his traveling companion. We believe some KGB agents were offloaded from the aircraft as well," O'Leary told Politico.
"This is a case of state-sponsored hijacking, state-sponsored piracy. Our crew did a phenomenal job to get that aircraft and almost all the passengers out of Minsk after six hours."
"It was extremely frightening for our crew and passengers. They were held under armed guard and had their bags searched."
Go deeper: Global outcry as Belarus accused of "hijacking" plane to detain activist
Go deeper