Breaking down Kansas City Southern's $33.6 billion deal with Canadian National Railway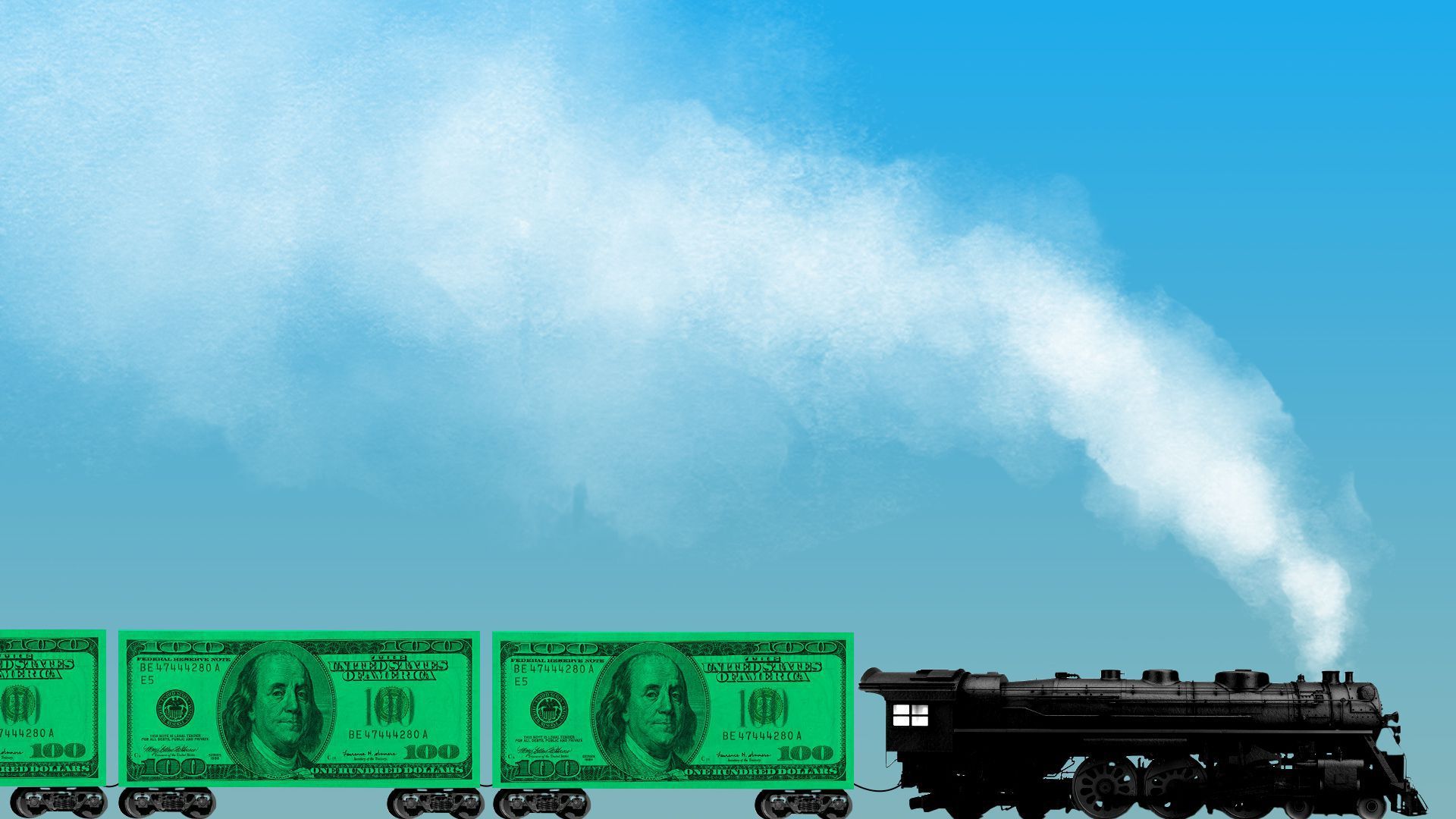 The freight train trip from Canada to Mexico still goes through Kansas City, but the rest of the route remains unsettled.
Driving the news: Kansas City Southern (NYSE: KCS) on Friday canceled its planned $29 billion merger with Canadian Pacific Railway (NYSE: CP), instead opting for a $33.6 billion deal with Canadian National Railway (NYSE: CNI).
Why it matters: Either deal would create the only railroad that runs from Canada to Mexico, and comes against the backdrop of increased transcontinental shipping due to post-pandemic reopening and the USMCA trade deal.
Details: Canadian National offered $325 per share, versus $275 per share from Canadian Pacific. Kansas City Southern shareholders retain 12.6% of the combined company, whereas they would have retained 25% under terms of the original agreement.
Both offers include the assumption of around $3.8 billion in debt.
Kansas City Southern has already paid a $700 million termination fee to Canadian Pacific, which is expected to be reimbursed by Canadian National, per an SEC filing.
Not so fast: Canadian Pacific opted against raising its bid, but not because it's given up. Instead, the spurned suitor is biding its time, believing that the new deal will be blocked by U.S. regulators.
Its optimism is rooted in a decision last week by the U.S. Surface Transportation Board (STB) to deny Canadian National's request to form a voting trust that would buy and operate Kansas City Southern while the deal is under regulatory review.
Canadian Pacific had been successful in its own voting trust motion, and believes the STB reticence on the current deal is because of some route overlap and competition issues that aren't present in the original merger. That said, STB is taking a second look at Canadian National's offer, now that Kansas City Southern has actually accepted it.
The bottom line: If STB does stop the Canadian National train, Canadian Pacific remains positioned to pick up the route.
Go deeper