Health companies get into the school reopening business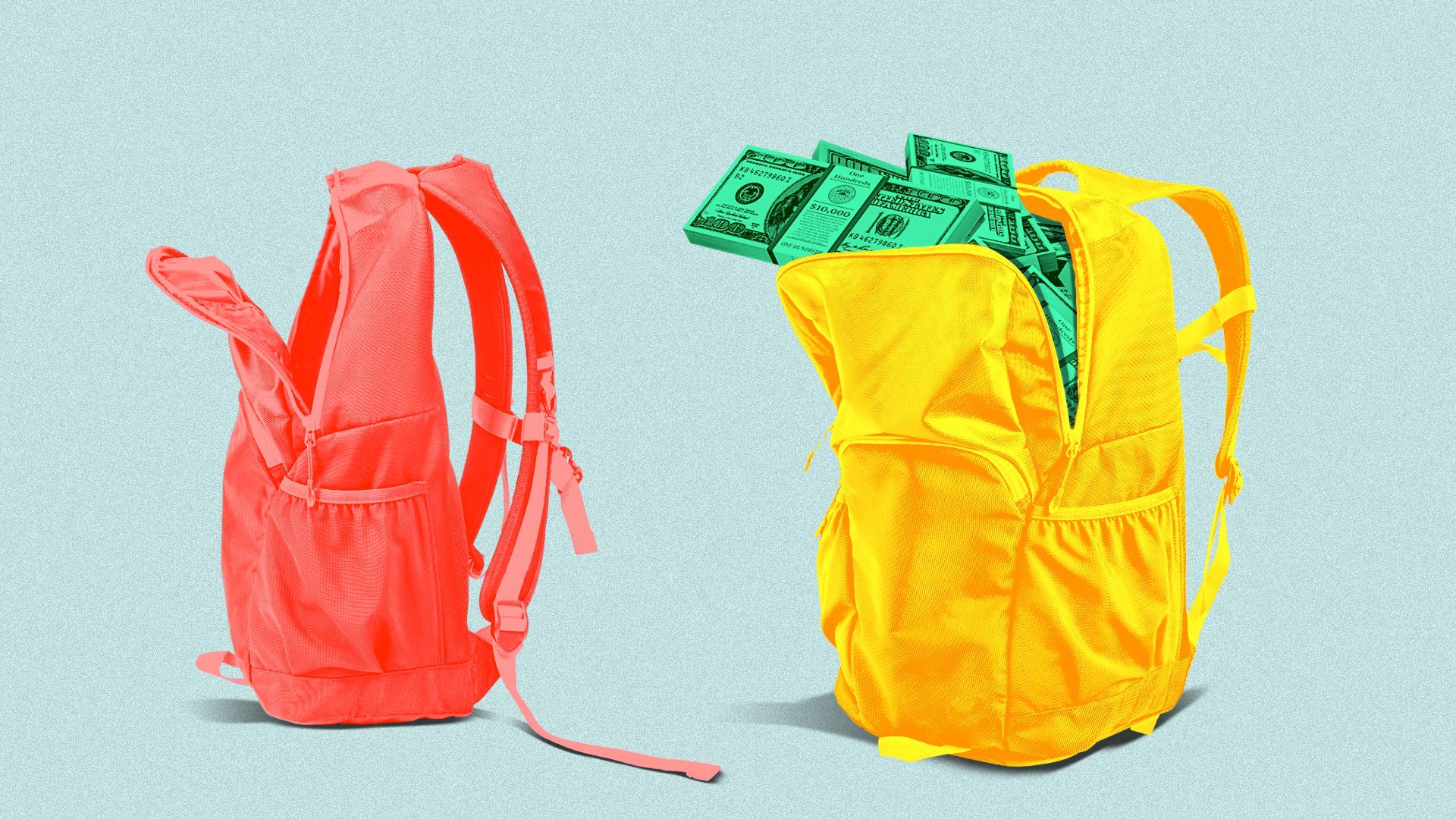 Health companies and startups are getting into the business of helping K-12 schools in the U.S. figure out how to safely reopen in person — and stay open in person — in the fall.
Why it matters: Even as cases and deaths come down nationwide, experts worry about the unknowns the fall could bring as people retreat indoors. That's a particular concern with the uncertainty in child COVID vaccine uptake and adults' looming need for booster shots.
The big picture: The federal government, teachers' unions, and state health departments have all said this month they're pushing for in-person teaching, five days a week for the fall.
Most schools say currently they likely won't require students to get vaccinated if they're eligible. Instead, many are instead focused on reopening plans, throwing COVID relief money at new infrastructure for ventilation, and building out COVID testing and teacher vaccination plans.
What's happening: Education nonprofits like the Rockefeller Foundation and Chiefs for Change have each launched initiatives to help schools find information about COVID-19 health tech and surveillance companies. With more than 50 million students in K-12, asymptomatic screening could cost hundreds of millions of dollars a week, not including follow-up testing, the Rockefeller Foundation says.
The Boston-based synthetic biology leader Ginkgo Bioworks partnered with about 1,000 schools including the Baltimore school district, charging $5-$7 per student per week for pool testing.
A Bay Area health company Color and health data company HSR.health released an epidemiological model and risk index, respectively for nearby schools to help calculate risks associated with adults and children in a school setting.
Color is also providing testing to students, teachers, and staff as part of a pilot project in Cleveland, along with Thermo Fisher Scientific.
On the vaccination front, CVS Health announced earlier this month it's expanding its "Return Ready" program, originally aimed at businesses, so schools can vaccinate 12-15 year-olds.
Between the lines: In an effort to convince parents, some schools in the Northeast and West Coast have safety precautions that appear to exceed the CDC guidelines, an analysis from Dennis Roche, co-founder of Burbio, which tracks school reopenings, shows.
The other side: Still, students that reside in states with Republican governors won't be subject to a mask this coming fall or quarantine requirements, Roche said.
What to watch: Most schools that reopened in some form throughout the spring weren't forced to manage space at full capacity due to the many students still opting for virtual.
Schools must clearly communicate the reasoning behind their plans to teachers and parents in order to get them on board, Mike Magee, CEO of Chiefs for Change, tells Axios.
"[Schools] have to genuinely do everything they can when we think about what it will require to open five days a week for all students, uninterrupted, 2021-22," he said.
Go deeper