Biden to meet George Floyd's family at White House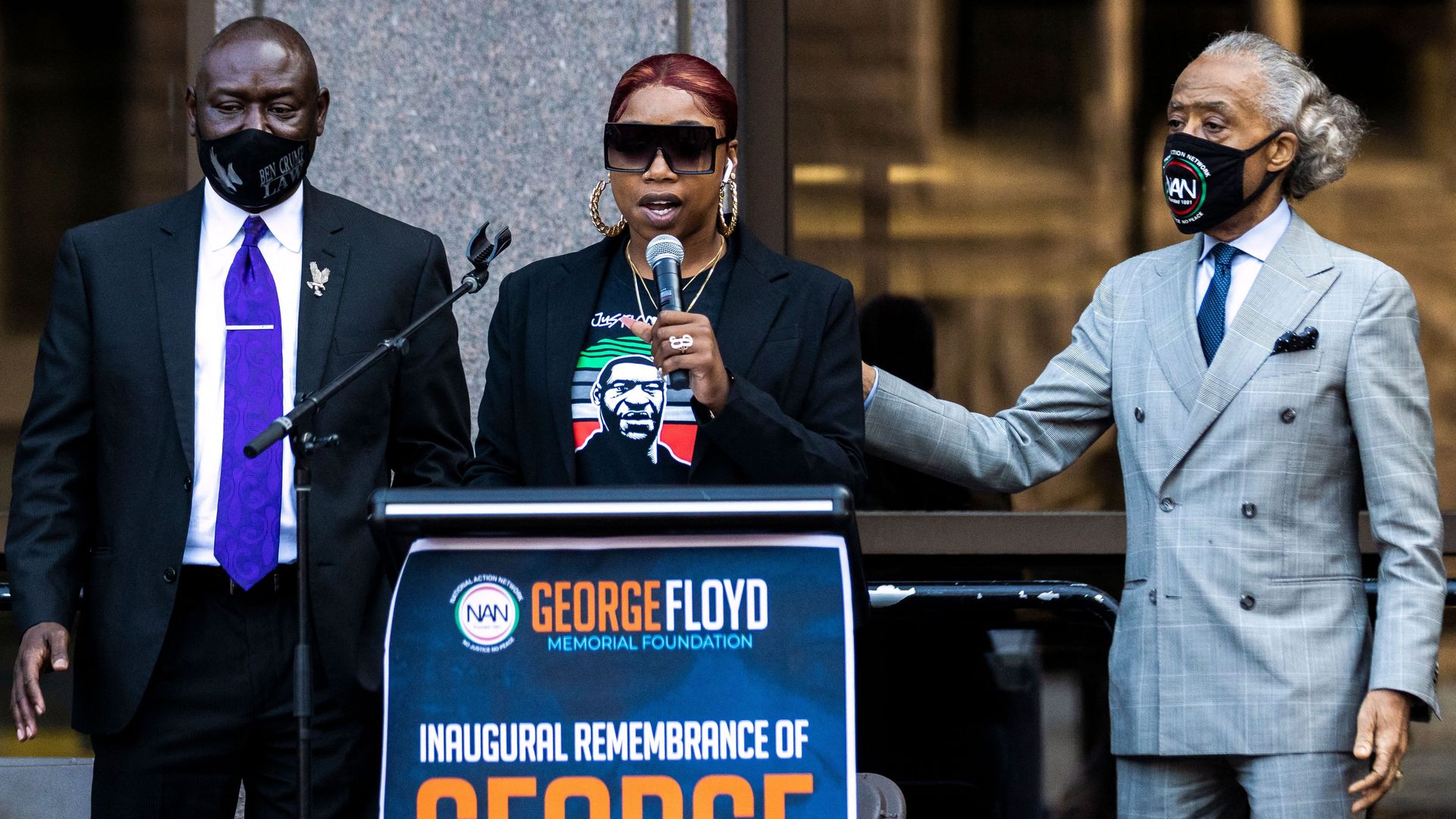 President Biden will meet privately with the family of George Floyd on Tuesday to mark the one-year anniversary of Floyd's murder, White House press secretary Jen Psaki told reporters Monday.
Why it matters: The White House meeting comes after Derek Chauvin was found guilty in Floyd's murder; a trial advocates saw as one of the most crucial civil rights cases in decades.
What they're saying: "This is going to be a private meeting," Psaki said, adding that "the courage and grace of this family, and especially his daughter Gianna, has really stuck with the president."
Floyd's daughter Gianna Floyd, his sister Bridgett Floyd, his brothers Philanese Floyd and Terrence Floyd, and his nephew Brandon Williams will be among the family members in attendance, she said.
Roxie Washington, the mother of Floyd's 6-year old-daughter, will also be at the White House meeting.
Go deeper