Florida law will regulate how social media companies moderate speech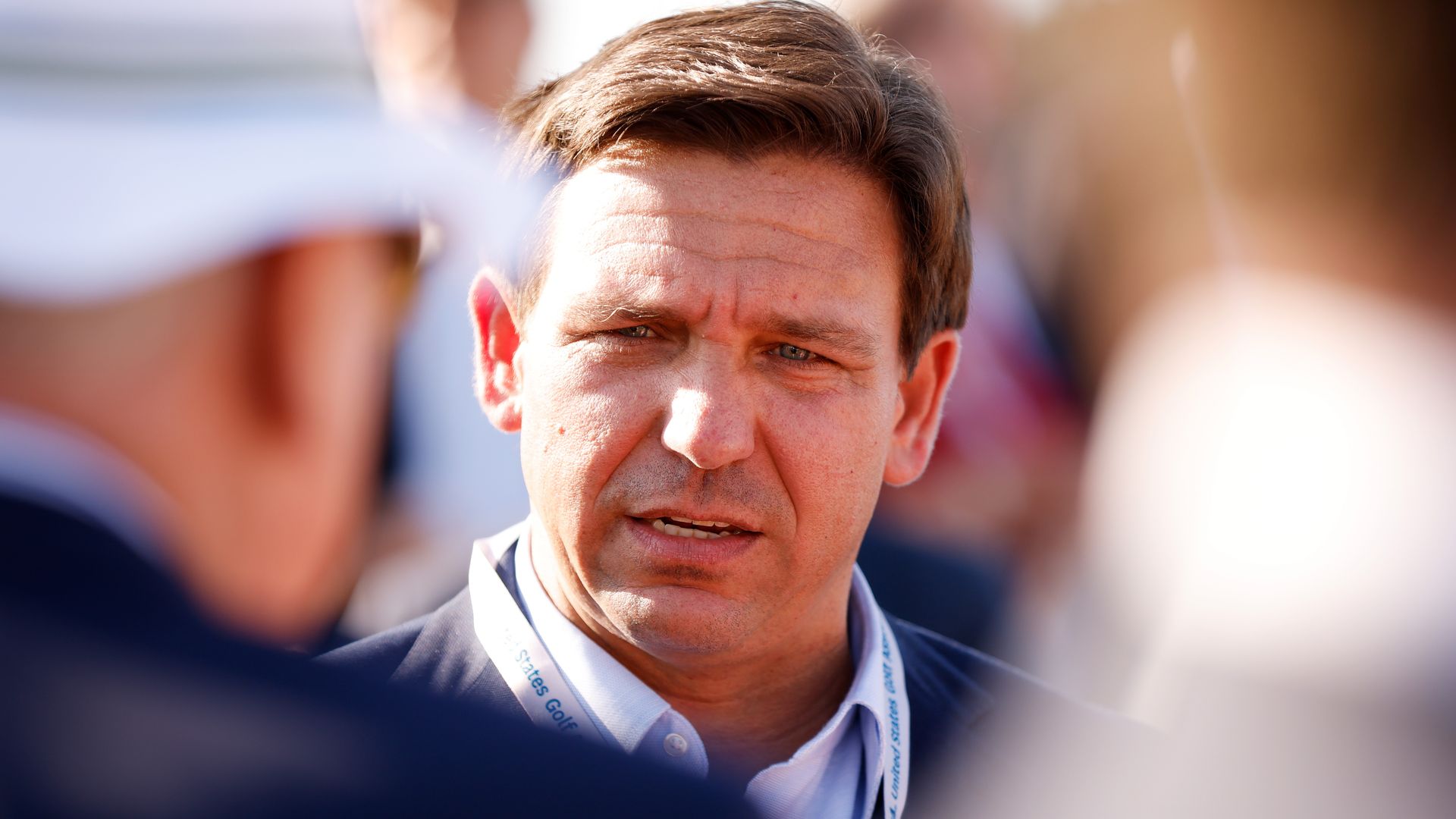 Florida Monday became the first state in the U.S. to broadly regulate social media platforms' moderation of user speech online.
Driving the news: Republican Governor Ron DeSantis signed a law fining social media services that permanently ban candidates running for office in Florida.
The law also prevents platforms from removing content from news outlets above a certain size.
It allows people to sue platforms if they think social media companies are inconsistently applying their content rules.
Yes, but: Legal experts expect the law to face constitutional challenges.
Corbin Barthold, internet policy counsel at tech policy think tank TechFreedom, called it a "First Amendment train wreck."
Of note: Companies are exempt from the law if they own a theme park or another type of entertainment venue bigger than 25 acres.
That gives Florida-based Disney and Universal Studios a pass on the new online rules.
What they're saying: "If Big Tech censors enforce rules consistently to discriminate in favor of the dominant Silicon Valley ideology, they will now be held accountable," DeSantis said, describing the bill as a recourse for Florida residents who think they've been unfairly treated by tech companies.
On a call with reporters, officials from DeSantis' office said they were confident the law would stand up to legal scrutiny.
What to watch: Other states have considered similar bills, but this is the first to make it to a governor's desk.
Republican ire with tech companies and content moderation policies has risen steadily, especially after former President Donald Trump lost his Twitter and Facebook accounts following the January 6 Capitol riot.
Go deeper