DHS watchdog: ICE deported migrant parents without an option to bring their children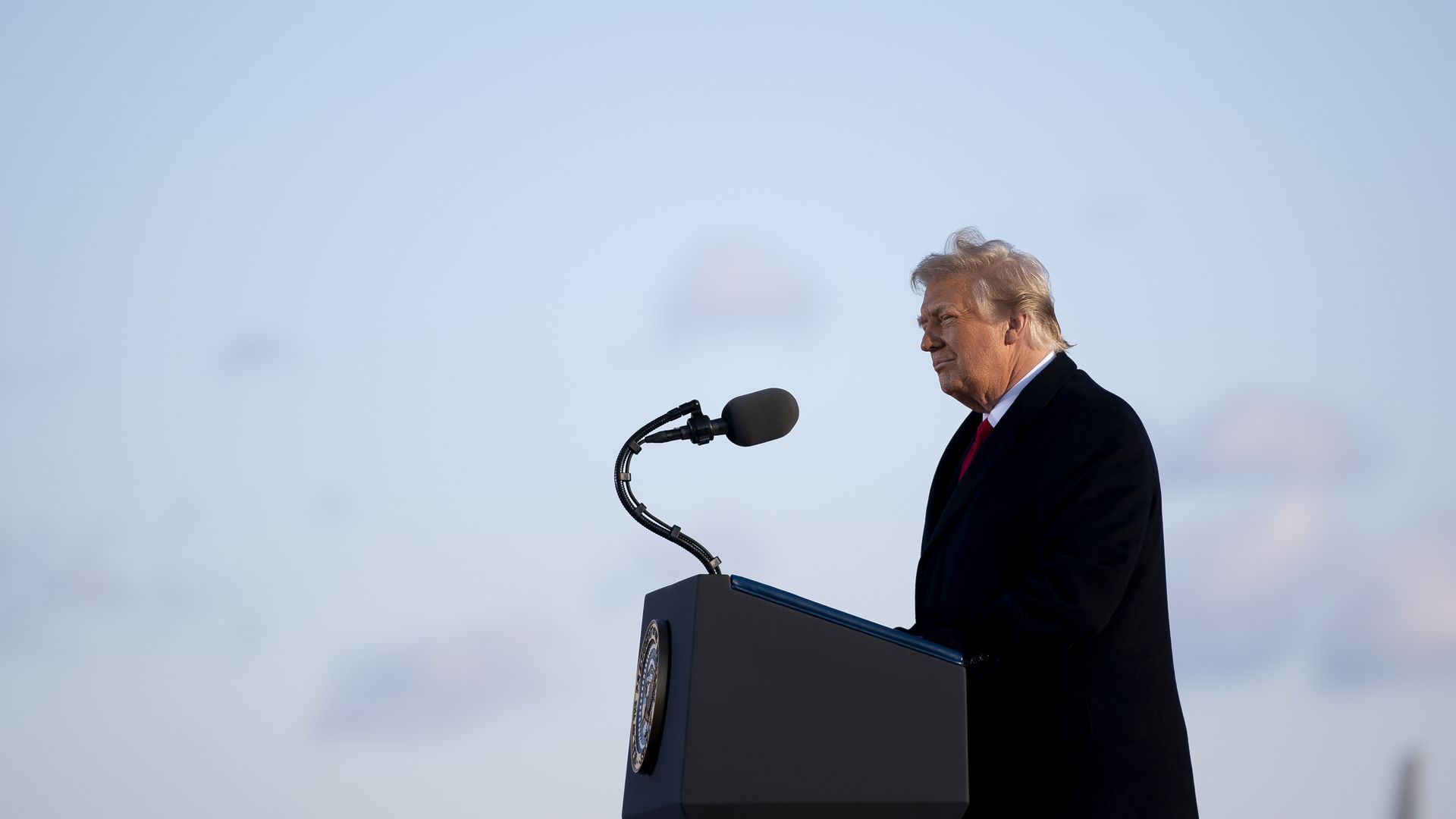 The Department of Homeland Security and Immigration and Customs Enforcement under the Trump administration did not "consistently" give migrant parents the chance to reunite with their children before deportation, according to a report released Monday by the department's Inspector General.
Why it matters: The findings contradict previous claims by DHS and ICE that parents who left their children behind chose to do so, the report says.
Under former President Trump's family separation policy, ICE detained and deported migrant parents while their children were placed in the custody of the Department of Health and Human Services.
What they're saying: "Although DHS and ICE have claimed that parents removed without their children chose to leave them behind, there was no policy or standard process requiring ICE officers to ascertain, document, or honor parents' decisions regarding their children," the report states.
"As a result, from the time the Government began increasing criminal prosecutions in July 2017, ICE removed at least 348 parents separated from their children without documenting that those parents wanted to leave their children in the United States."
ICE even deported some parents without their children despite knowing the parents wanted to bring their children back to their home country.
Investigators also found that some ICE records, which supposedly documented parents' decisions to leave their children in the U.S., were "significantly flawed."
Some records noted that parents orally waived reunification but excluded the information parents received from ICE on the option to reunite, "making it difficult to determine whether they truly represent an accurate record of a parent's knowing, voluntary decision regarding their child."
The report recommended steps are taken to ensure ICE staff fully document and "obtain supervisory acknowledgement" on parent's preferences and working with relevant government officials to coordinate reunification for parents already deported without records stating their preference.
The big picture: In May, the Biden administration began reuniting migrant families separated under Trump.
Go deeper