Over 100 AP staffers sign open letter condemning firing of Emily Wilder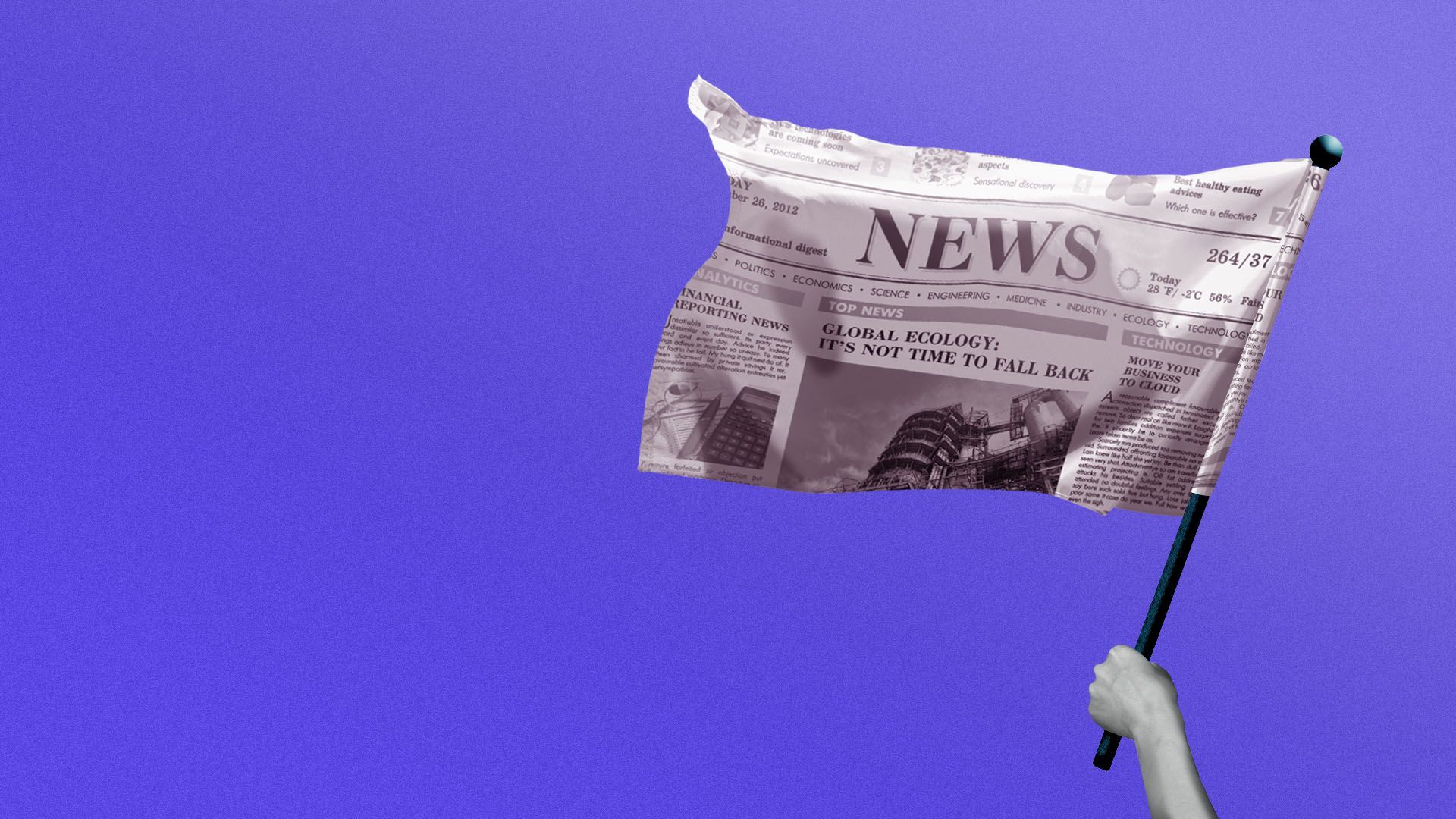 Over 100 Associated Press employees signed onto an open letter Monday saying they "strongly disapprove" of how the organization handled the firing of Emily Wilder, a news associate who was targeted by conservative media for pro-Palestinian activism in college.
Why it matters: Wilder claims she was fired last week with little to no explanation, beyond generally violating the company's social media policy. The incident has prompted widespread backlash.
AP spokeswoman Lauren Easton would not share with the AP how Wilder had violated the outlet's social media policy.
The staffers who signed onto Monday's letter said the decision could harm the outlet's credibility on covering the Israeli-Palestinian conflict, and demanded "more clarity" on why Wilder was fired.
Driving the news: In a Twitter post on May 17, the Stanford Republicans accused Wilder — who is Jewish — of being an "anti-Israel agitator" and "promoting the blood libel that Jews 'ethnically cleansed' Palestinians from the land of Judea and Sumeria." Wilder was fired two days later, per AP's reporting.
The AP said Wilder was fired for violating social media policies as an employee, but did not provide specifics. Employees are not allowed to share political views or opinions on other public issues in order to protect the outlet's reputation for objectivity.
After joining the AP, Wilder had retweeted a reporter's footage of a pro-Palestine protest, news footage of Israeli airstrikes, and a journalist's tweet that stated reporting on the Israeli-Palestinian conflict does readers a disservice if it lacks historical context.
She also retweeted a post detailing edits made to a New York Times headline on the conflict, which had removed mentions of Palestinians being evicted from their homes.
After her firing, Wilder said in a statement: "The compassion that drove my activism is part of what led me to be a reporter committed to just, critical, fact-based coverage of under-told stories."
"Now, after being fired after less than three weeks at my job, I have to ask what kind of message this sends to young people who are hoping to channel righteous indignation or passion for justice into impactful storytelling."
What they're saying: "Wilder was a young journalist, unnecessarily harmed by the AP's handling and announcement of its firing of her," the staffers said in an open letter shared Monday morning.
"We need to know that the AP would stand behind and provide resources to journalists who are the subject of smear campaigns and online harassment."
"As journalists who cover contentious subjects, we are often the target of people unhappy with scrutiny. What happens when they orchestrate a smear campaign targeting another one of us? Interest groups are celebrating their victory and turning their sights on more AP journalists."
"They have routinely made journalists' identities subject to attack. Once we decide to play this game on the terms of those acting in bad faith, we can't win."
AP staffers said the lack of communication on Wilder's firing "gives us no confidence that any one of us couldn't be next, sacrificed without explanation."
The staff is calling for clarity on which of Wilder's social media posts warranted termination and why, a forum on what AP deems best social media practices for journalists, and a diverse committee to update the AP's social media policy.
In response to the letter, AP spokesperson Lauren Easton said the outlet "looks forward to continuing the conversation with staff about AP's social media policy," per BuzzFeed News. Easton added that the AP "did not choose to name Emily Wilder publicly, as the letter states."
Go deeper