Warren proposes $31.5 billion bill to help IRS stop tax cheats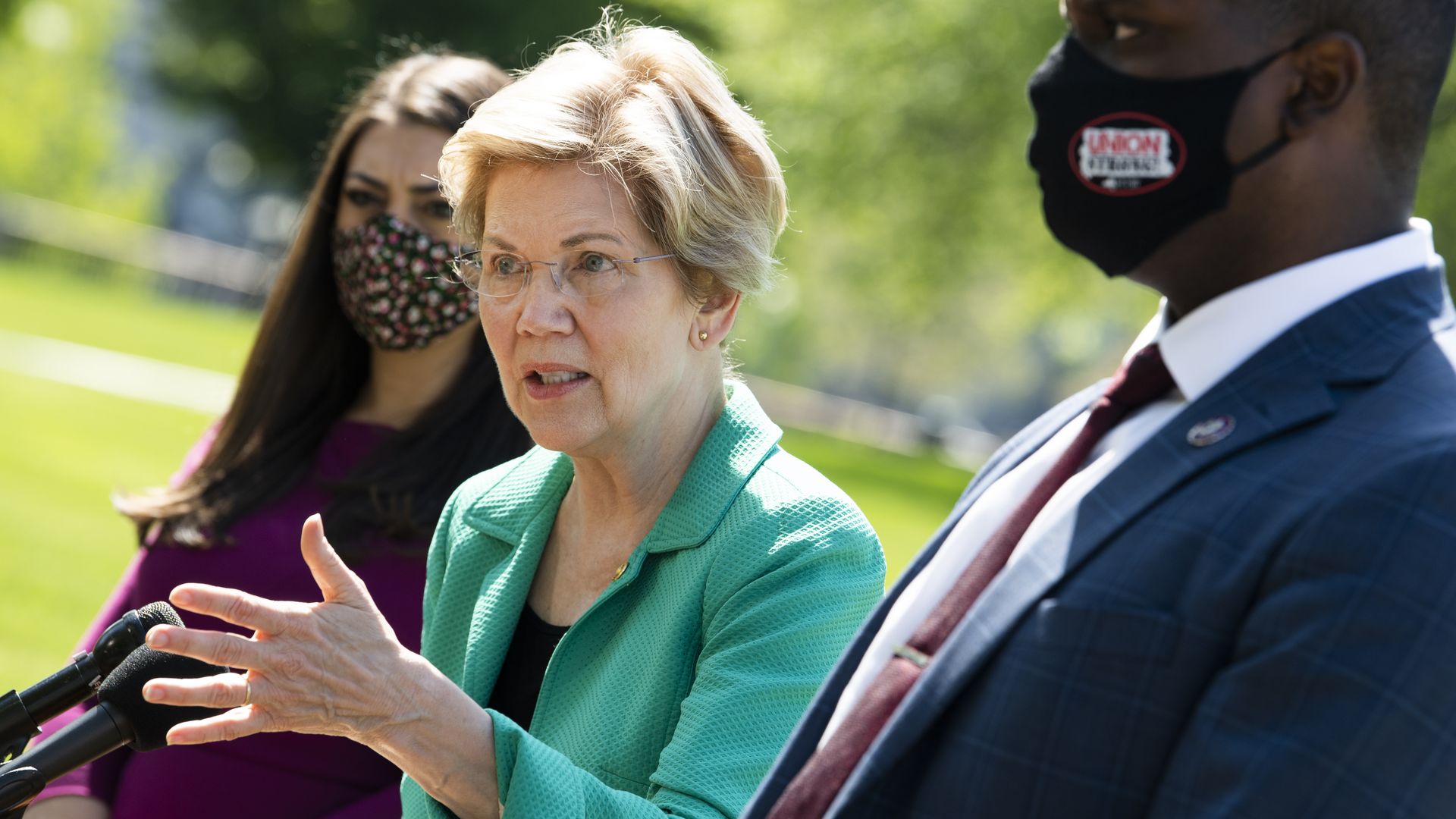 Sen. Elizabeth Warren (D-Mass.) on Monday introduced legislation that would help the IRS pursue wealthy tax cheats and close the tax gap.
Why it matters: The bill would increase the IRS's budget to $31.5 billion so the agency can bolster efforts to go after wealthy people who aren't paying the taxes they owe. The announcement follows President Biden's own proposal to strengthen tax enforcement as a way to pay for infrastructure spending.
Budget cuts in the last decade have caused staffing shortages and declines in audit rates, including for wealthy individuals and corporations, The Hill reports.

A recent study from the National Bureau of Economic Research shows that the top 1% of Americans fail to report more than a fifth of their income on tax returns. They also account for over a third of all unpaid federal income tax.
"This underreporting has helped drive the tax gap - the difference between taxes owed and taxes paid - to exceed an estimated $1 trillion annually," according to Warren's office.

Warren's bill would more than double the agency's peak budget in 2010. The money could go toward taxpayer services and technology updates in addition to enforcement.
What she's saying: "For too long, the wealthiest Americans and big corporations have been able to use lawyers, accountants, and lobbyists to avoid paying their fair share — and budget cuts have hollowed out the IRS so it doesn't have the resources to go after wealthy tax cheats," Warren, who sits on the Senate Finance Committee, said in a statement.
Go deeper