British Black Lives Matter activist in critical condition after being shot in the head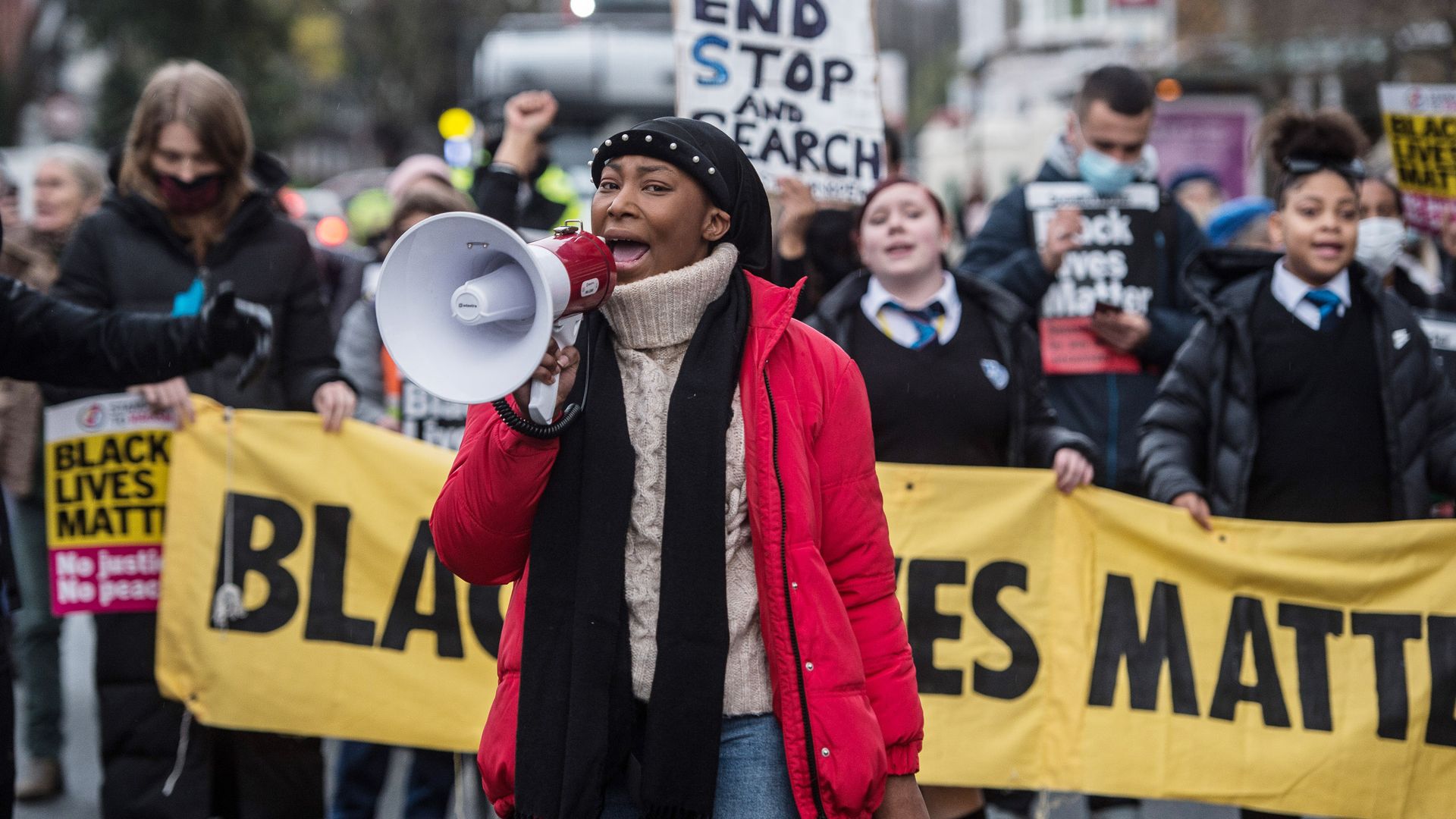 British Black Lives Matter activist Sasha Johnson is in critical condition after she was shot in the head early Sunday morning, according to a political party affiliated with her.
Why it matters: Police say there is no evidence the London shooting is connected to her activism, per the BBC. But the prominent figure, who is known for "actively fighting for black people and the injustices that surround the black community," has received "numerous death threats" related to her work, Britain's Taking the Initiative party said.
Johnson was shot two days before the one-year anniversary of George Floyd's death.
The state of play: The Taking the Initiative party was founded last year and aims to represent Black and working-class people. Johnson, a mother of three, has helped organize several protests including the Million People March, a rally against systemic racism on British soil.
The 27-year-old has also led demands to defund the police and told British media last year she was calling for a "racial offenders register" that would bar people guilty of committing microaggressions from living in communities of color.
In March, she posted a video on her Instagram showing a smashed and dented car window. "Just warning you guys that people are attacking activists that are speaking out," she told her followers. "My car has been smashed up. This is what happens as a Black woman when you come to the surface and you start to speak out."
Worth noting: Johnson's friend Imarn Ayton told the BBC she does not believe Johnson was the target and said the incident is more likely the result of a disagreement between "rival gangs."
Go deeper