Anti-government activist Ammon Bundy files to run for Idaho governor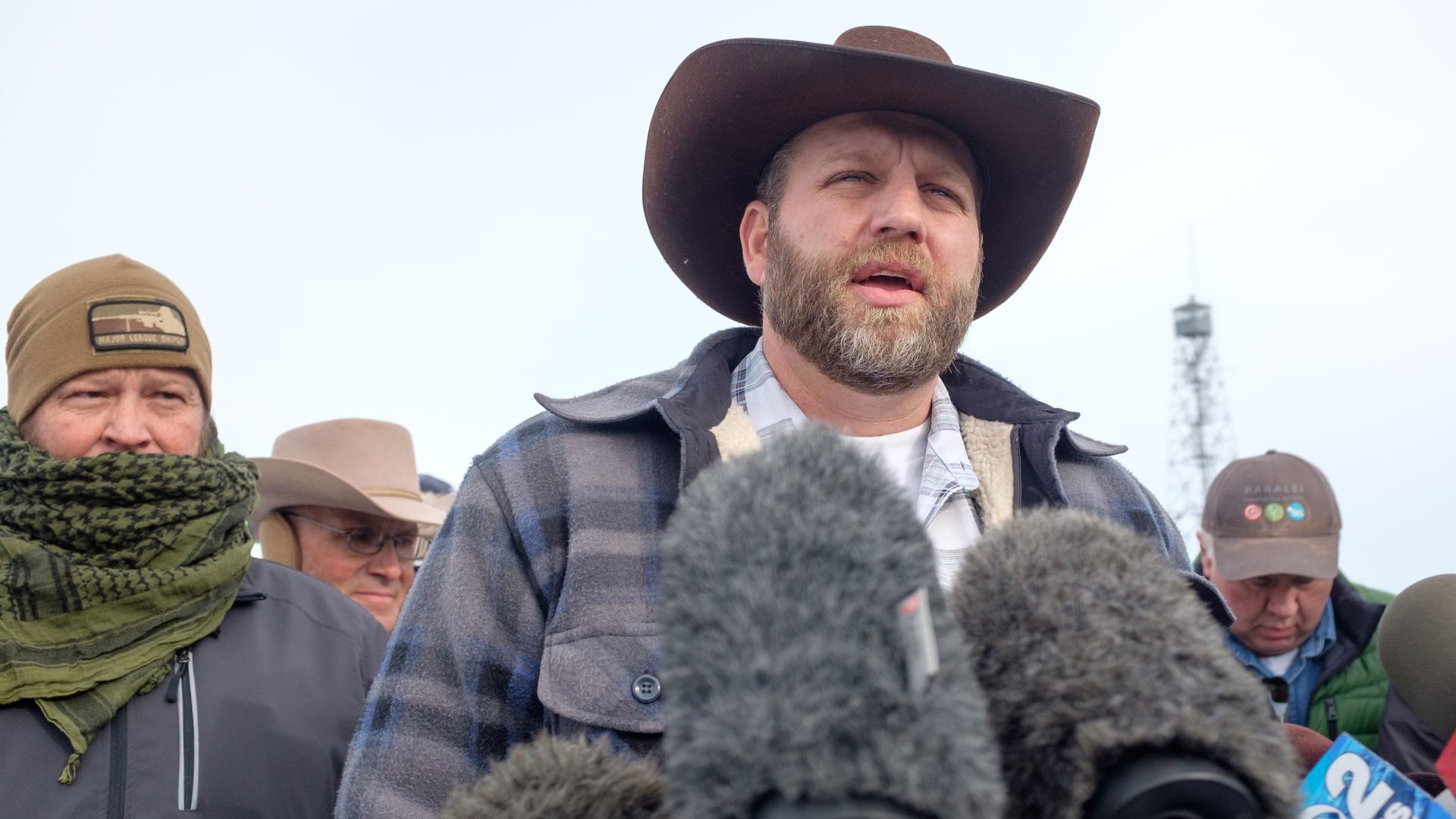 Anti-government activist Ammon Bundy, who is currently barred from entering Idaho Capitol grounds, has filed papers to run for Idaho governor next year, NBC reports.
Why it matters: He would attempt to unseat Gov. Brad Little as the 2022 GOP nominee. Unhappy with Little's response to the pandemic, anti-government activists have unsuccessfully targeted the governor for recall, per NBC.
Flashback: Bundy was part of an armed standoff in 2016 at the Malheur National Wildlife Refuge in Oregon. Bundy and others involved in the 41-day occupation were charged with possessing a firearm in a federal facility and conspiring to impede federal workers, but were acquitted.
He was in the news again last fall after he refused to wear a mask at his son's high school football game.
He brushed with law enforcement at the Idaho Capitol Building last summer and was detained for trespassing. The incident led to a 12-month ban from the premises, enacted last Aug. 26.
Worth noting: Bundy is not currently registered to vote, per NBC News. He views it as an act of protest.
"I want to make the point that I'm not very happy with the Republican Party. I would never be a Democrat," he told NBC News. "The Republican Party has not done a very good job of standing for liberty and securing the rights for the people."
Go deeper