National Guard departing Capitol four months after Jan. 6 attack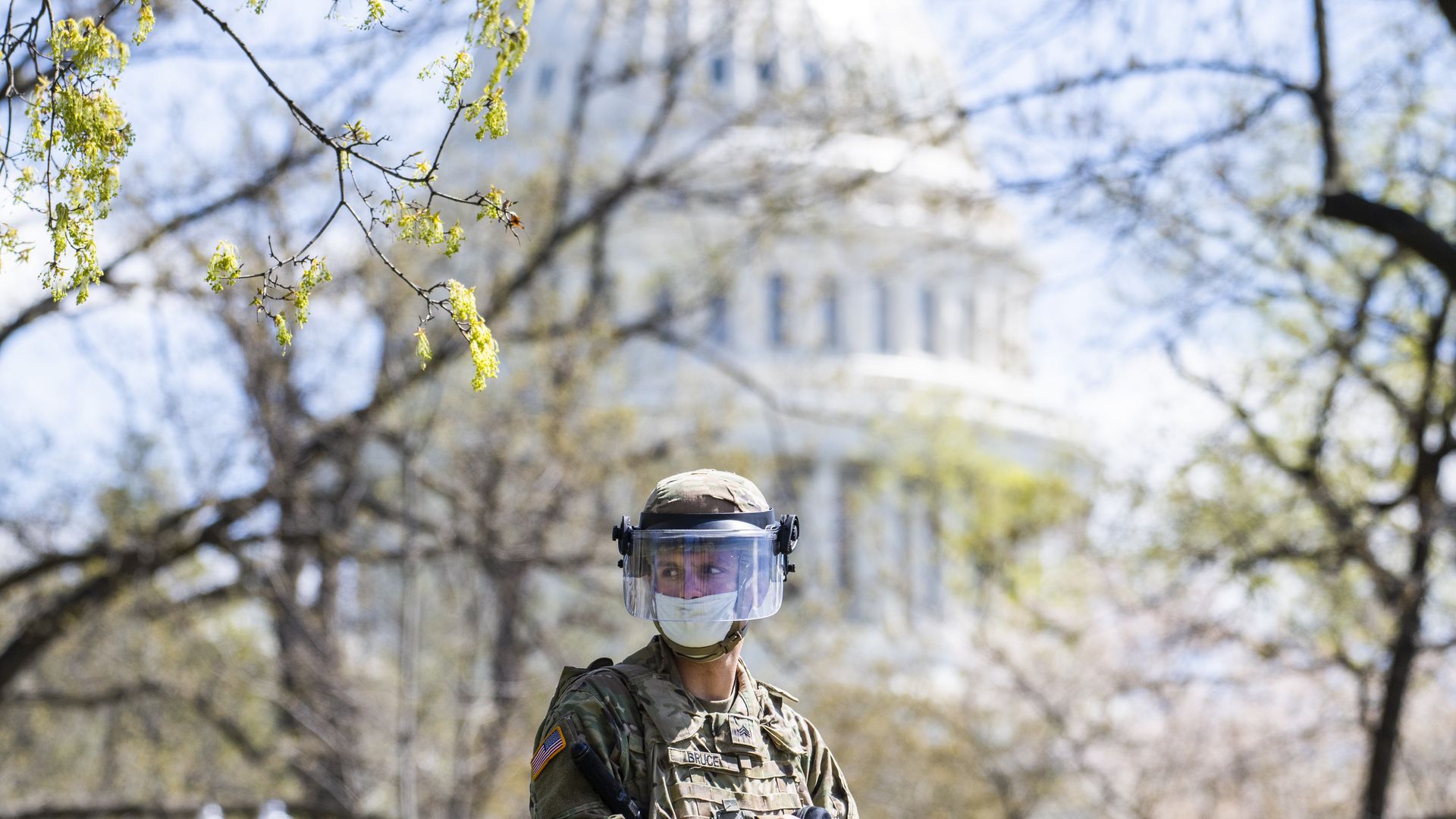 The National Guard troops that have guarded the Capitol in the months since the Jan. 6 insurrection will leave their post on Sunday, Lt. Gen. Russel Honoré told CBS' Face the Nation on Sunday.
State of play: Honoré said that the Guard is leaving but the building will likely not open to the public due to strains on the Capitol Police force, which has struggled with falling numbers since the events of Jan. 6.
What they're saying: "[T]he Capitol is secure based on the mission that the Capitol Police have now, which is secure the Capitol," said Honoré, who was put in charge of reviewing Capitol security measures after the Capitol riot.
"They've done significant work and they are leaving today, 137 days after the attack on Jan. 6."
Of note: Honoré urged Congress to pass the $1.9 billion bill that would increase security at the U.S. Capitol in light of the attack, and noted that the funding is key to fully opening up the Capitol grounds to the public.
"The longer they think, the less secure the Capitol will be because we have to harden the capital," he said.
"[B]oth parties want to have the Capitol be open to the public. And this funding is needed. So if they don't fund it, they don't have it."
Go deeper