Blinken calls for release of activist detained by Belarus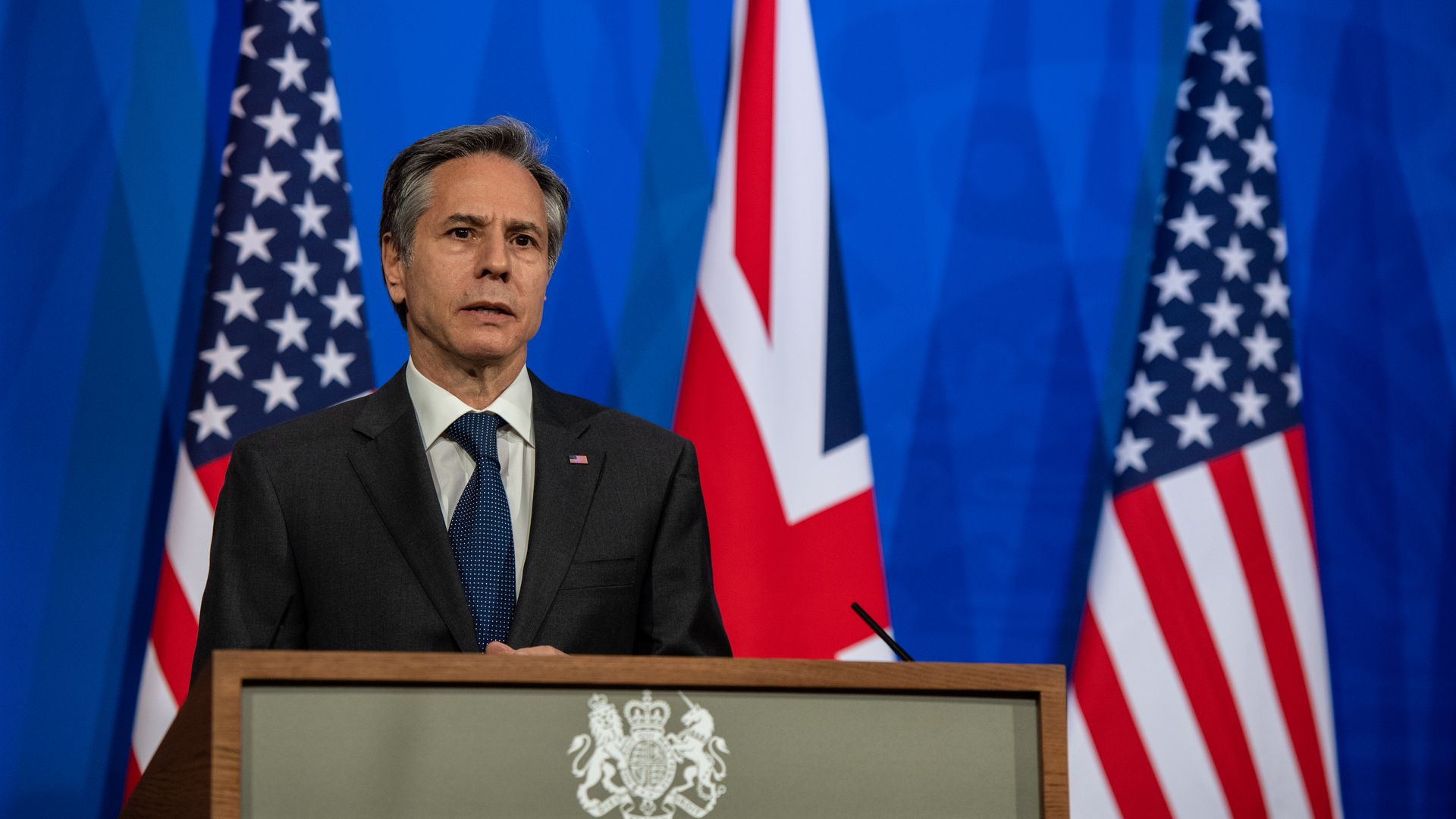 Secretary of State Antony Blinken condemned Belarus' diversion of a commercial plane and subsequent arrest of opposition leader Raman Pratasevich in a statement Sunday, and called for Pratasevich's "immediate release."
State of play: Blinken said the U.S. is working with its partners to coordinate a response and he supports the "the earliest possible meeting" of the Council of the International Civil Aviation Organization to investigate the matter.
The big picture: A Ryanair flight en route from Greece to Lithuania was forced by Belarusian air control to land in Belarus' capital Minsk Sunday, under the pretext of a "a potential security risk on board."
Belarusian authorities then detained Pratasevich, a journalist and activist who was critical in organizing mass anti-government protests in Belarus last year.
Belarus' actions have been described a "hijacking" by some European leaders, who have vowed the country will face consequences.
What they're saying: "The United States strongly condemns the forced diversion of a flight between two EU member states and the subsequent removal and arrest of journalist Raman Pratasevich in Minsk. We demand his immediate release," Blinken said in the statement.
"This shocking act perpetrated by the Lukashenka regime endangered the lives of more than 120 passengers, including U.S. citizens."
The bottom line: "The United States once again condemns the Lukashenka regime's ongoing harassment and arbitrary detention of journalists," Blinken said.
"We stand with the Belarusian people in their aspirations for a free, democratic, and prosperous future and support their call for the regime to respect human rights and fundamental freedoms."
Go deeper