Virgin Galactic completes third flight into space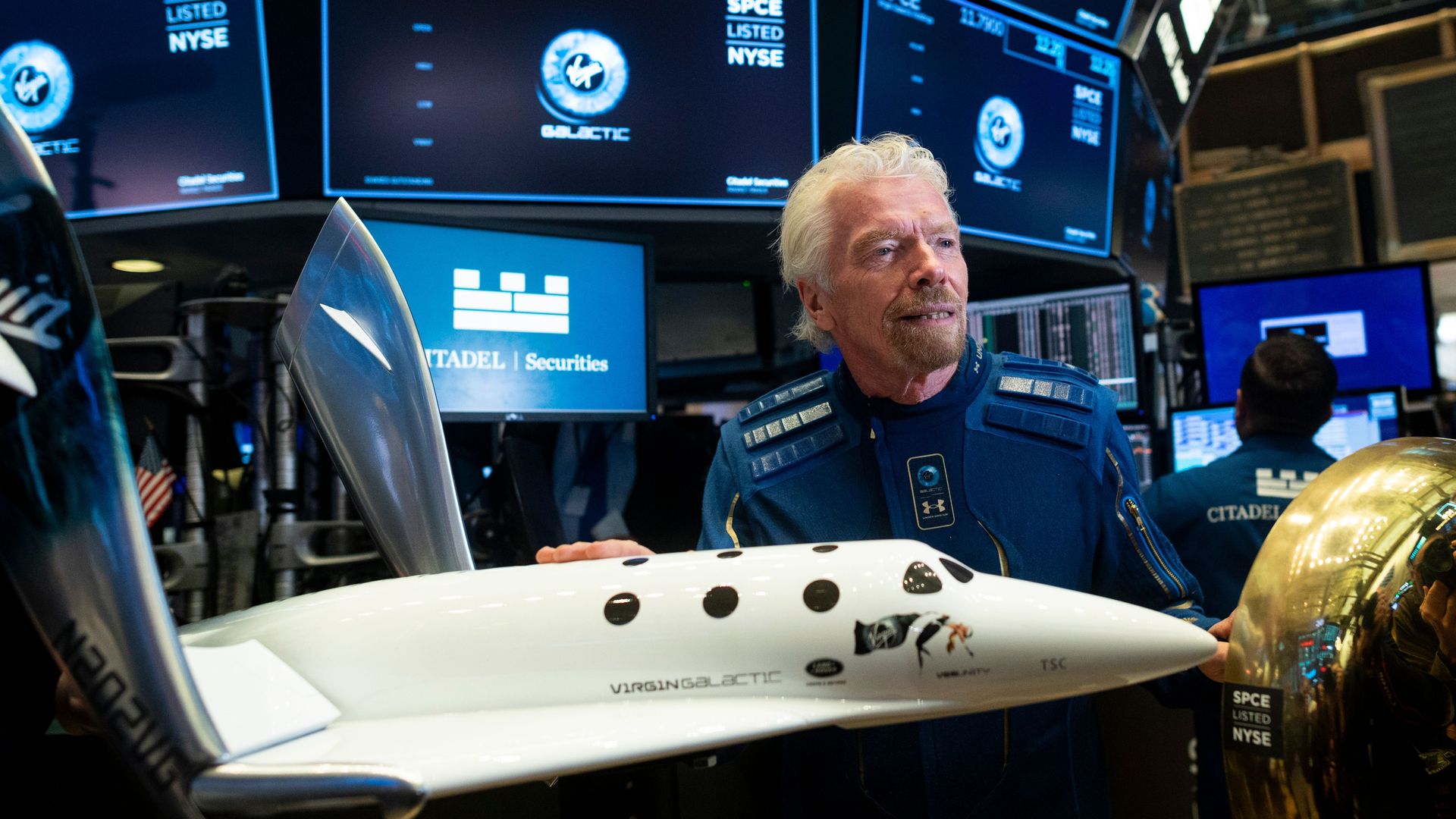 Virgin Galactic, founded by British billionaire Richard Branson, completed its third rocket-powered flight into space on Saturday after taking off from New Mexico, the company announced.
Why it matters: The flight is a step toward the company being able to offer commercial trips to suborbital space.
How it works: Virgin Galactic's VSS Unity spacecraft was ferried into the air by its mothership, VMS Eve.
Unity, which had two pilots onboard, achieved a speed of Mach 3 — three times the speed of sound — and reached space at an altitude of 55.45 miles after being released from its mothership.
It glided back into the atmosphere before making a runway landing at Spaceport America in New Mexico.
The flight carried NASA research experiments, collected data for verification reports that are required by the FAA for its commercial reusable spacecraft operator's license and tested recent upgrades to the spaceship's stabilizers and flight controls.
What they're saying: "The crew experienced extraordinary views of the bright, blue-rimmed curvature of the earth against the blackness of space," the company said. "New Mexico's White Sands National Park sparkled brilliantly below."
"Their experience today gives Virgin Galactic's Future Astronaut customers a glimpse of what lies ahead."
The big picture: Virgin Galactic hopes to begin commercial flights next year after downtime for maintenance and additional tests, including one that will carry Branson into space, according to AP.
Jeff Bezos' space company, Blue Origin, which also aims to offer commercial spaceflights, plans to launch its first crewed flight on July 20.
Go deeper: The suborbital space race heats up
Go deeper