USDA to begin loan payments for Black, other minority farmers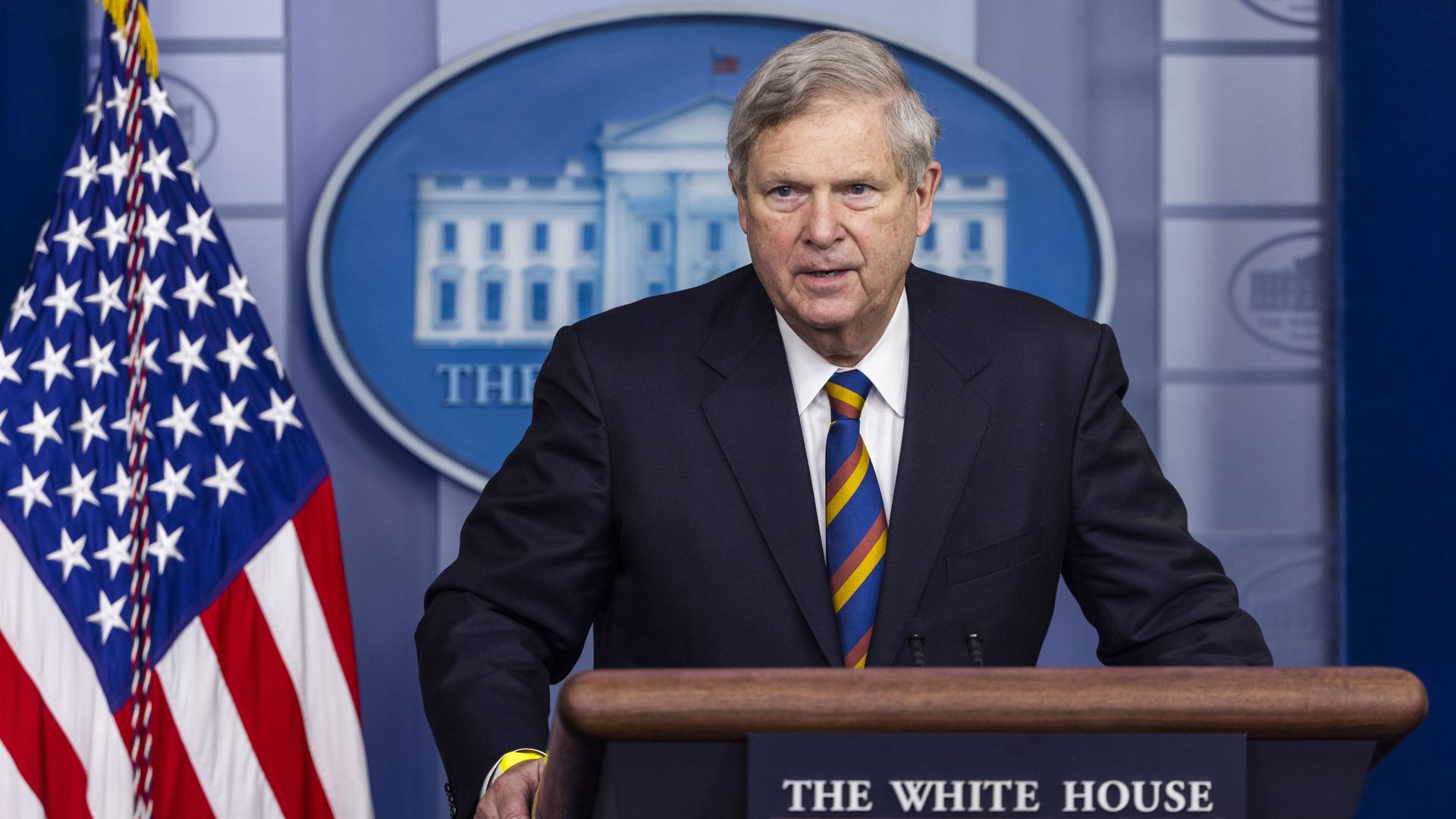 The Department of Agriculture Farm Service Agency announced it will begin distributing loan forgiveness payments to Black and other minority farmers in June as part of President Biden's American Rescue Plan.
Details: Approximately $4 billion of the COVID-19 relief plan has been allocated to help those "who have faced a legacy of financial discrimination," the Atlanta Journal-Constitution writes.
Agriculture Secretary Tom Vilsack told the Washington Post that farmers "will get a letter that advises them that their debt is in the process of being paid." He added that eligible farmers will get an additional 20% of the loan as a cash payment "to cover the tax burden that comes with such large debt relief," the Post writes.
Vilsack added he estimates the program will benefit up to 13,000 Black, Hispanic, Native American, Asian American and Pacific Islander farmers.
What he's saying: "For Black and minority farmers, the American Rescue Plan could represent one of the most significant pieces of civil rights legislation in decades," Vilsack said in a USA Today op-ed.
"That's because deep within the law is a provision that responds to decades of systemic discrimination perpetrated against farmers and ranchers of color by the U.S. Department of Agriculture," he continued.
"This debt relief is long overdue. And let me be clear: supporting socially disadvantaged farmers in rural Georgia means supporting local jobs and the local economies they are inextricably a part of," Sen. Raphael Warnock (D-Ga.) said in a statement after USDA's announcement, according to AJC.
The big picture: Some Black farmers have accused USDA of delaying the program, worrying it would actually not go into effect, per AJC. A group of white farmers sued the federal government in late April, alleging the measure was discriminatory.
Vilsack said that during the last administration, only 0.1% of the COVID relief passed for American farmers went to Black farmers.
Go deeper