100 years after Tulsa Race Massacre, last living survivors urge U.S. to not forget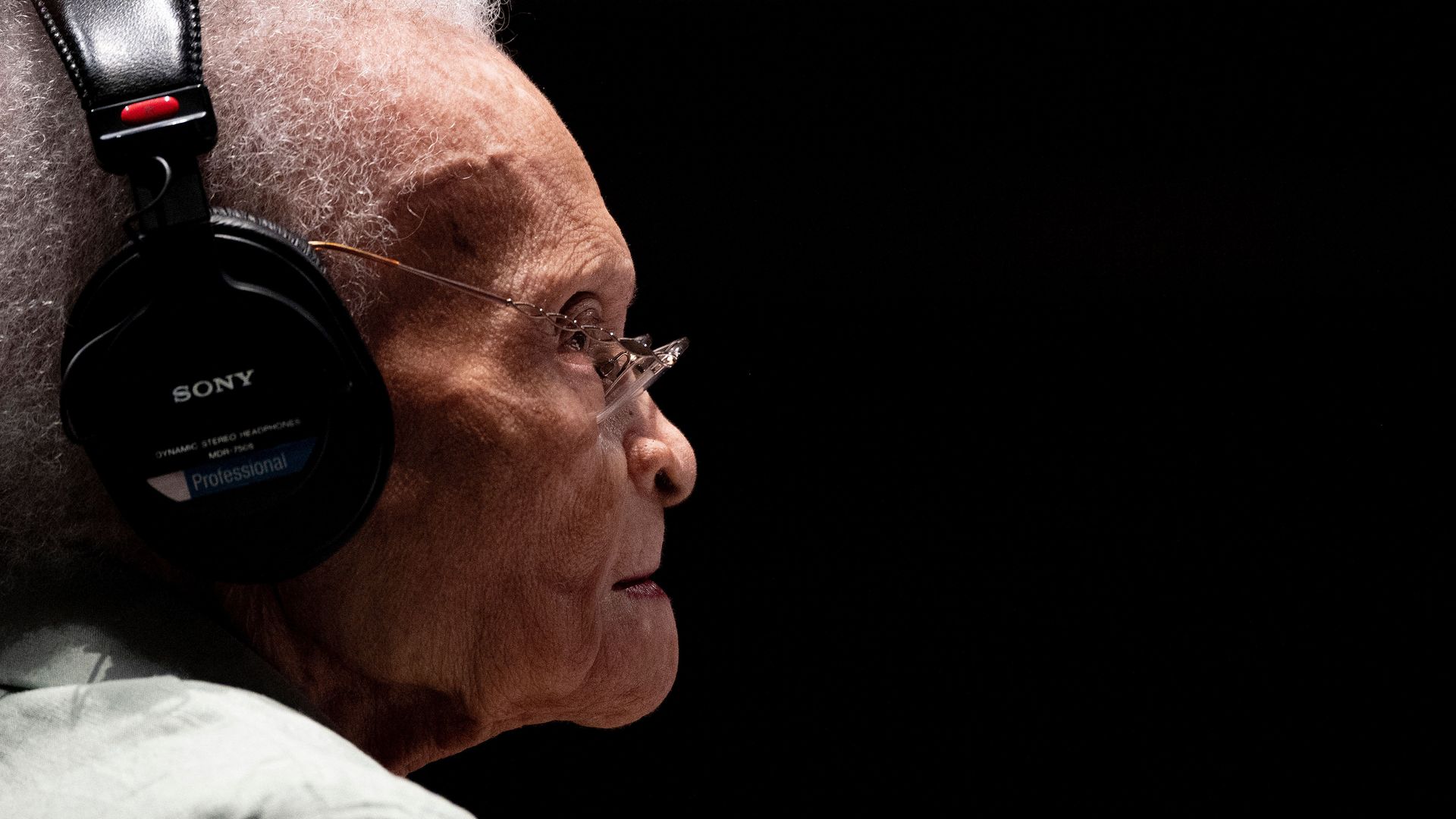 Viola Fletcher can still smell the smoke of burning buildings and see "Black bodies lying in the street." Nearly 100 years after a white mob attacked a Black neighborhood in Tulsa, Oklahoma, killing an estimated 300 people and torching thousands of homes and businesses, Fletcher says she still hears the screams.
The big picture: As the country prepares to mark the 100-year anniversary of the Tulsa Race Massacre, the last known living survivors, including 107-year-old Fletcher, testified this week before a House committee considering reparations for survivors and their descendants.
What they're saying: "I have never ... seen justice. I pray that one day I will," Fletcher, who was seven at the time of the massacre, told a House Judiciary subcommittee on Wednesday
"I still see Black men being shot, Black bodies lying in the street. I still smell smoke and see fire. I still see Black businesses being burned. I still hear airplanes flying overhead. I hear the screams," she added.
"I have lived through the massacre every day. Our country may forget this history, but I cannot."
"I think about the terror inflicted upon Black people in this country every day ... I believe we must acknowledge America's sins. It is the least we can do ... For Black Americans. For white Americans. For all Americans."
— Viola Fletcher
Fletcher's brother Hughes Van Ellis, 100, detailed survivors and their descendants' repeated attempts to achieve justice through the courts.
"We were made to feel that our struggle was unworthy of justice, that we were less than the whites," the World War II veteran said, visibly emotional. "We were shown that when Black voices called out for justice, no one cared."
"My opportunities were taken from me and my community," Leslie Benningfield, who is now 106, said over video conference. "Black Tulsa is still messed up today. They didn't rebuild it. It's empty."
Context: On May 31, 1921, a white mob descended on Greenwood, known at the time as the "Black Wall Street," following unsubstantiated rumors that a Black teen assaulted a white woman.
In 24 hours, the mob torched 35 blocks, destroying Black-owned businesses, churches, homes, a library, a school and a hospital. Members of the mob, some of whom had been deputized by officials, randomly shot and killed innocent Black residents.
No one was charged in the mass killings, and Greenwood's residents faced several challenges as they tried to rebuild. Many say the economic impact of the massacre is still felt today.
Activists, scholars and survivors' families are still working to unearth the full extent of the massacre's horrors.
Rep. Hank Johnson (D-Ga.) on Friday introduced the Tulsa-Greenwood Massacre Claims Accountability Act, which would "provide victims of the massacre – survivors and their descendants – access to the courts that they've been thus far denied due to statute of limitations restrictions," his office said.
Of note: The same committee that heard the Tulsa Race Massacre survivors' testimonies this week has been studying reparations for descendants of enslaved Americans.
The bottom line: "Please do not let me leave this earth without justice, like all the other massacre survivors," Hughes Van Ellis said.
Go deeper