Nepal dissolves parliament as COVID-19 outbreak worsens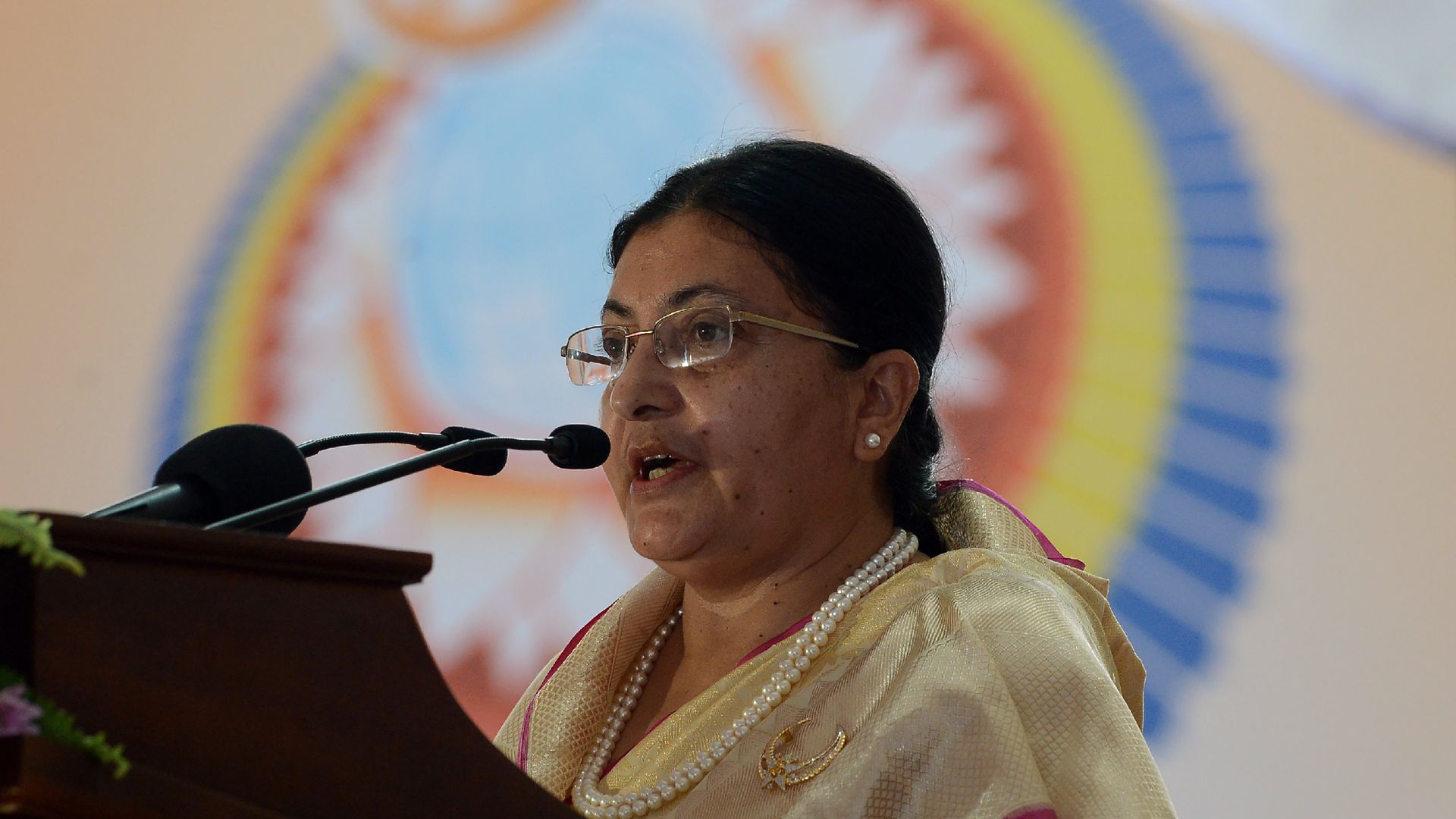 Nepal's president on Saturday dissolved the country's parliament and scheduled new general elections for November, Reuters reports.
Driving the news: Opposition leaders protested the move, saying that planning new elections should not be the government's focus while the country continues to battle the COVID-19 pandemic, the New York Times reports.
"When the country should have united to battle the pandemic, the dissolution of the parliament has only added to the problems and sufferings of the people," five opposition leaders said in a statement, according to Reuters.
The big picture: "Nepal's transition to democracy since 2008, when its monarchy was dissolved, has been fragile and turbulent," the Times writes. This is the second time in five months Nepal's parliament has been dissolved.
The state of play: President Bidya Devi Bhandari said the recommendation came from the cabinet, led by Prime Minister K.P. Sharma Oli.
Opposition leaders, however, responded by saying the move was "unconstitutional and undemocratic," adding that Oli has no authority to make the suggestion.
Oli, who lost a vote of confidence earlier in the month, said he believes new elections could end the political turmoil in the country.
What to watch: "Prakash Sharan Mahat, a senior leader of the opposition Nepali Congress party said they will launch a political and legal fight against the move," according to Reuters.
By the numbers: Nepal has been reporting a surge in daily coronavirus cases, with more than 8,400 new cases reported on Friday. The country has recorded a total of 505,643 confirmed cases and 6,153 deaths, according to data from Johns Hopkins University.
Go deeper