Navajo Nation is now largest U.S. tribe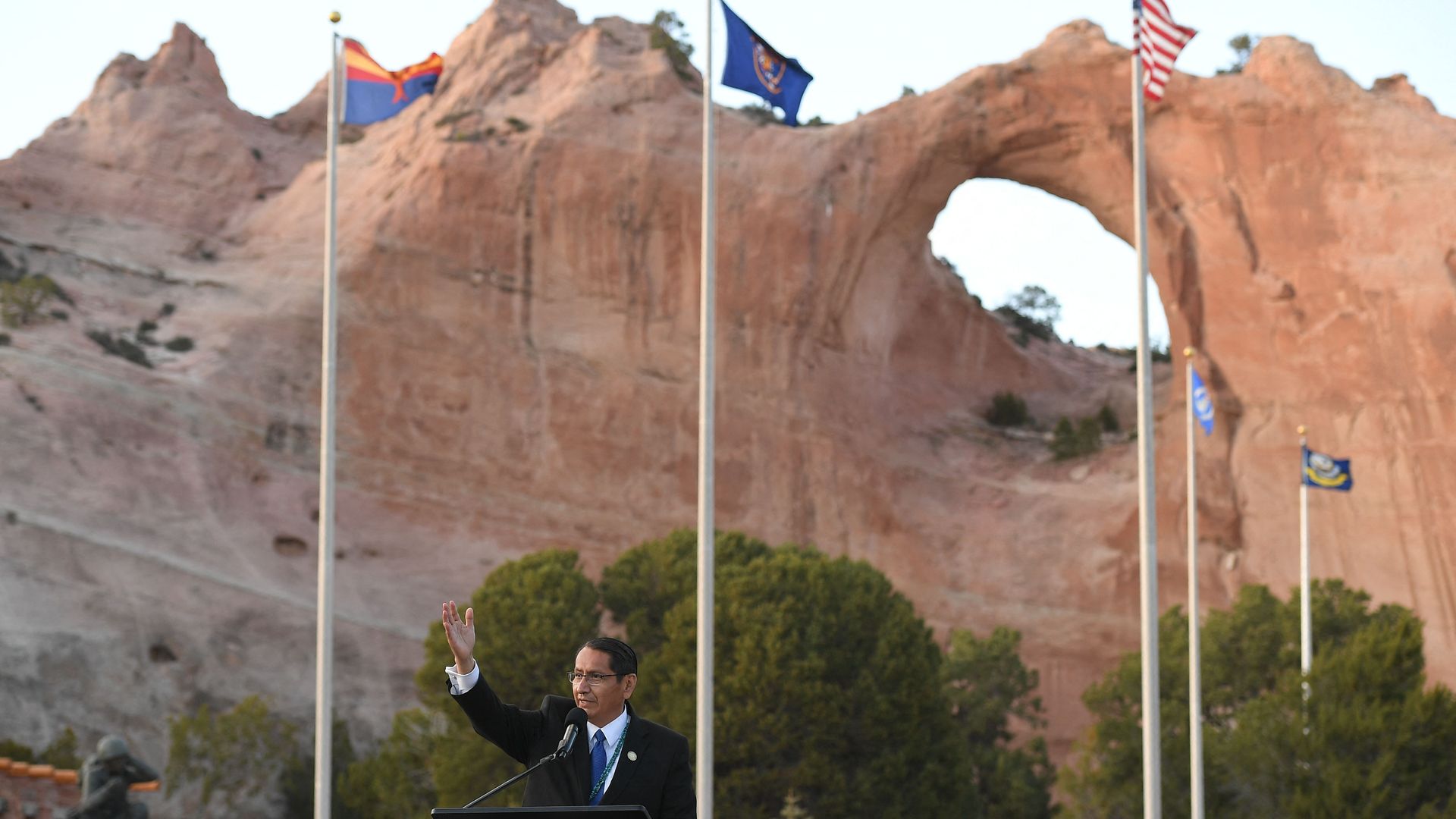 The Navajo Nation surpassed the Cherokee Nation as the largest tribe in the United States from an enrollment surge during the coronavirus pandemic, growing to 399,494 members, according to the New York Times.
Why it matters: The uptick in enrollments was likely from a need to secure federal pandemic relief funds as the virus tore through the largest Indian reservation in the country.
The big picture: Nearly 90% of those in the Navajo Nation who are eligible have received at least one shot — a vaccination rate higher than much of the rest of the U.S., according to the Times.
The enrollment numbers of several tribes increased during the pandemic, but the Navajo Nation's spiked by 30%.
Go deeper