Far-reaching economic effects of school closures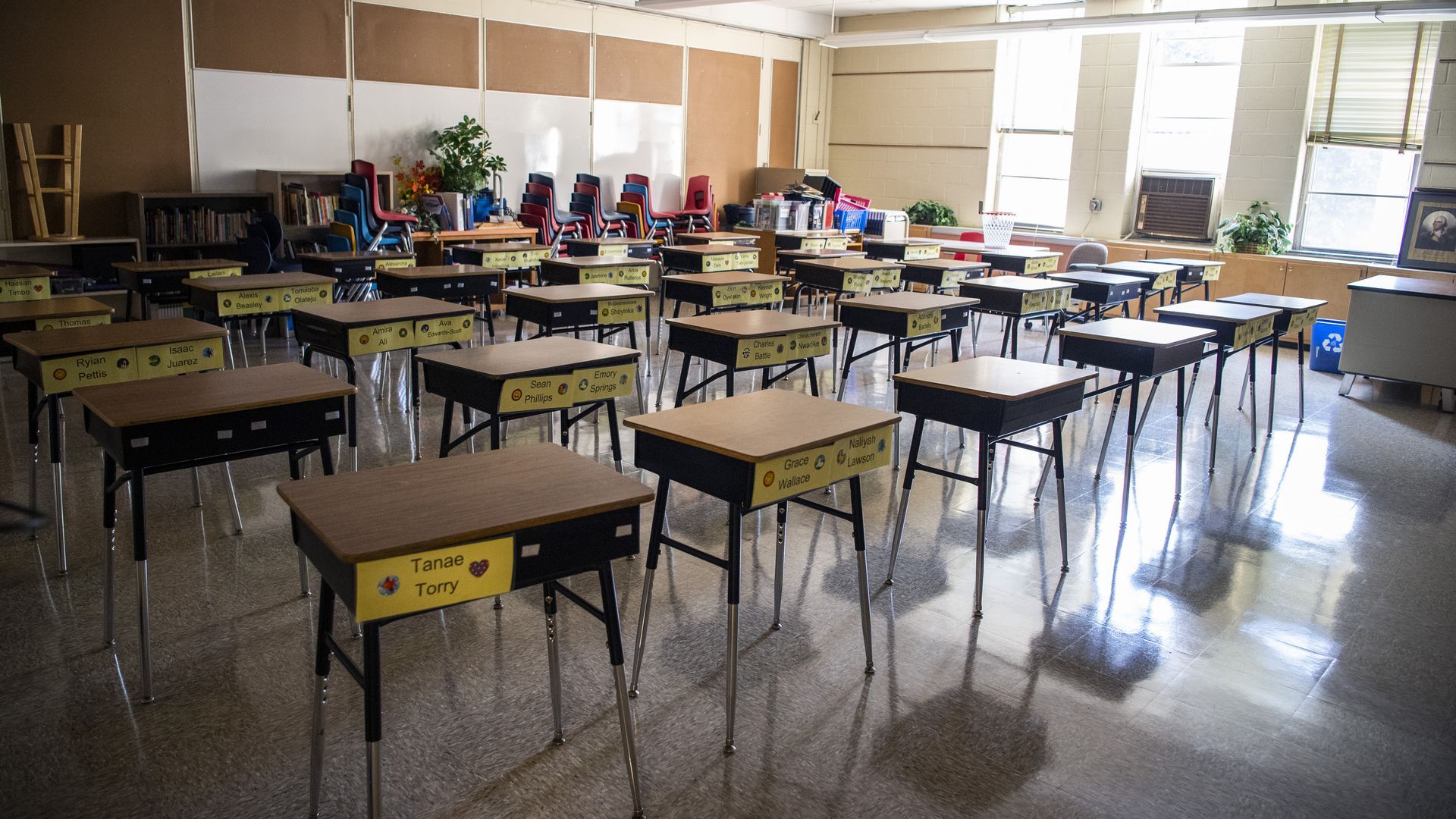 The long-term economic cost of school closures could reach into the trillions, according to a paper released this week.
Why it matters: Beyond the direct health damage caused by COVID-19, no other area will have as far-reaching impact as pandemic-driven school closures.
By the numbers: Researchers at the Wharton School of the University of Pennsylvania calculated that learning loss from school closures will reduce U.S. GDP by 3.6% and hourly wages by 3.5% by 2050.
That's a result of lowered labor productivity in the workers of tomorrow due both to disrupted education and the generally inferior substitution of remote learning, especially as it was practiced during the pandemic.
Between the lines: There's no easy way to get back the lost time for America's students, but the authors recommend extending the 2021–22 school year by an additional month.
They estimate that would cost about $75 billion, but would cut the GDP reduction to 3.1%.
That would provide a net gain of $1.2 trillion, about a $16 gain for every $1 invested in extending the school year.
Even with vaccine rates rising and businesses reopening around the country, more than 30% of America's K-12 students still aren't attending in-person school every day, according to the Burbio School Opening Tracker.
Go deeper