At least 100 COVID-19 cases on Everest, guide says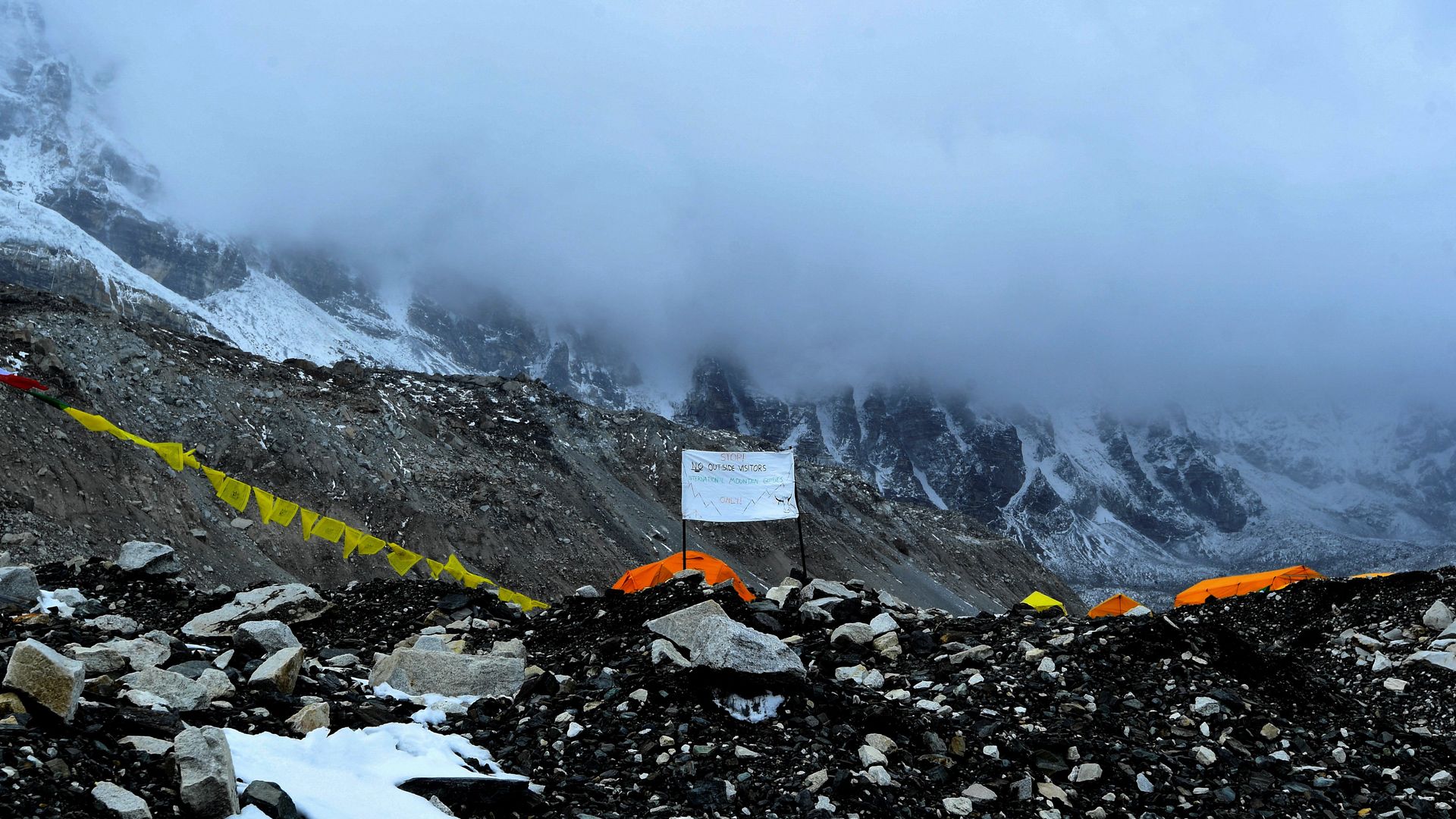 A Mount Everest climbing expert on Saturday told the AP there are at least 100 active coronavirus cases at the base camp.
Why it matters: The remarks from Lukas Furtenbach contradict statements from Nepalese officials who have denied knowledge of active infections among climbers and support staff during this season, AP reports.
"Because Mount Everest expeditions are a significant source of revenue for the country, some are concerned that officials are underestimating the severity of the situation to avoid closing the popular tourist attraction," the Smithsonian Magazine writes.
Worth noting: Furtenbach, the owner of Furtenbach Adventures, said in mid-May he would be the first expedition operator to cancel trips on the summit this year, explaining it was "irresponsible" to continue since the number of people infected with the virus was increasing.
Several hundred Sherpa guides and 408 foreign climbers received permits for this season, which began in April. The season concludes at the end of this month.
What they're saying: "I think with all the confirmed cases we know now — confirmed from (rescue) pilots, from insurance, from doctors, from expedition leaders — I have the positive tests so we can prove this," Furtenbach said.
"We have at least 100 people minimum positive for COVID in base camp, and then the numbers might be something like 150 or 200," he continued.
Furtenbach added it was obvious there were many cases since he could see people were sick and could hear people coughing.
He suggested that the sudden increase in cases occurred because some expedition teams were not following precautionary measures, per The Hill.
One of his guides and six Nepali Sherpa guides tested positive, he told AP.
Go deeper: COVID-19 reaches Mount Everest and experts warn of possible "superspreader" event
Go deeper