Movie theaters eye summer box office rebound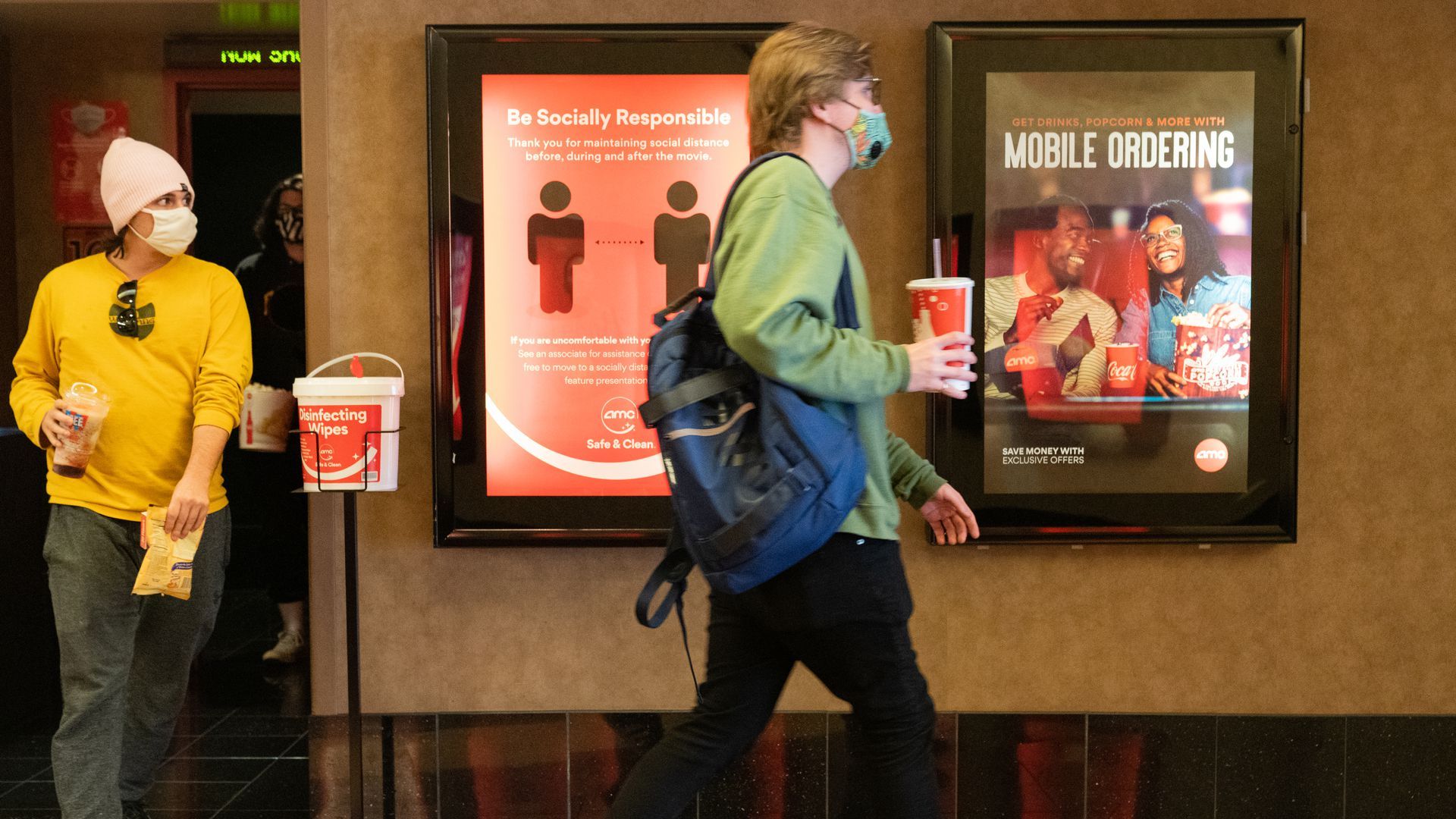 The biggest test for moviegoer appetite since the pandemic is coming — and it's make-or-break for theaters trying to salvage their annihilated businesses.
Why it matters: The world is reopening and restrictions are rolling back. But the pandemic ushered in a new era for how studios release films that could stick around.
The summer box office kicks off with "A Quiet Place Part II" — out next Friday.
Yes, but: It'll be on streaming platform Paramount+ just 45 days later, half as much time as the typical exclusive theater release.
Catch up quick: Big films are landing on streaming services as they debut in theaters, or shortly thereafter. It's delivered a massive blow to theaters trying to lure back moviegoers who can just watch from their couches.
"What happens this summer will help studios decide how they're going to act later in the year, and especially around the holidays," Wedbush's Alicia Reese tells Axios.
What they're saying: "It's always frustrating when you don't have control over your product," Shelli Taylor, CEO of movie theater chain Alamo Drafthouse, said on today's episode of the Axios Re:Cap podcast.
"The situation for theaters ... is that we don't have control."
Of note: Alamo Drafthouse filed for bankruptcy earlier this year.
Helped by the new obsession with AMC's stock (thanks to r/WallStreetBets), the theater chain has enough cash "to see them through to the return of attendance," says Reese.
Signs of life: The April box office hit $190 million, up 300% since February, the New York Times reports.
In the same month in 2019, the box office brought in $1 billion.
Go deeper