Latest Gaza conflict fuels anti-Semitism, Islamophobia across U.S., Europe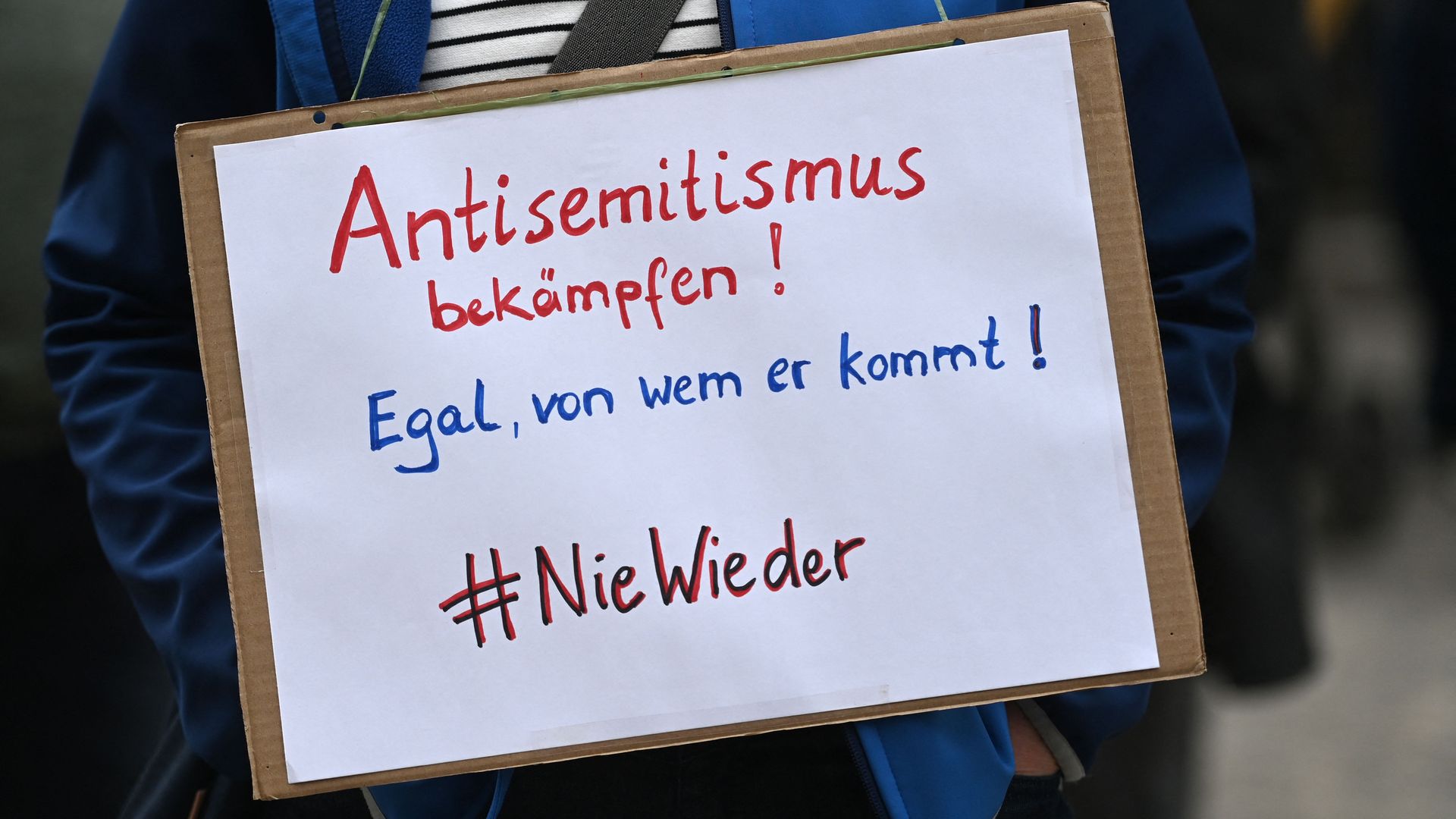 The recent escalation in violence between the Israeli military and Hamas in Gaza has had a ripple effect around the world, with reports of several incidents fueled by anti-Semitism and Islamophobia.
Driving the news: Israel and Hamas approved a ceasefire that went into effect at 2 a.m. local time on Friday. But fears remain that agreement is fragile and the conflict will resume. Gaza health officials say at least 232 Palestinians have been killed since the beginning of the crisis, including 65 children. Twelve people have been killed in Israel.
Zoom out: Anti-Semitic, as well as Islamophobic, vandalism and harassment have been reported to law enforcement and shared across social media platforms throughout the U.S. and Europe.
Muslim groups, such as national advocacy organization Muslim Public Affairs Council, have condemned the events and emphasized that perpetrators do not represent the Palestinian cause. The groups have also recorded several Islamophobic incidents over the last two weeks.
Investigators found anti-Palestinian graffiti — which reportedly said "Death to Palestine" — spray-painted on the front door of an Islamic center in Brooklyn, New York last week.
A mosque on Long Island was also found vandalized earlier this week. A sacred flag on the property had been burned, NBC News reports, noting the investigation remains ongoing.
The big picture: Research from the Center for the Study of Hate and Extremism at California State University, San Bernardino, shows that anti-Semitic and Islamophobic sentiments spike when conflicts escalate in the Middle East.
In the United Kingdom, the Community Security Trust reported a 500% jump in anti-Semitic incidents since clashes at the al-Aqsa mosque in Jerusalem. Islamophobic incidents are up 430% since the same date, per Tell Mama, an Islamophobia monitoring group.
The Anti-Defamation League, a Jewish civil rights group, submitted a letter to President Biden on Friday expressing "grave concern" about recent anti-Semitic attacks.
What they're saying: Salam Al-Marayati, president of the Muslim Public Affairs Council, a national Muslim American advocacy group, called the recent vandalism and attacks on Jewish and Muslim people "despicable," NBC notes.
Al-Marayati said most pro-Palestinian protests have remained peaceful. "You can be better than any violence or hate," he added.
New York City Mayor Bill de Blasio wrote on Twitter Friday: "The anti-Semitism were seeing across our country isn't in isolation and isn't just a few incidents. It's part of a horrible and consistent pattern."
Rep. Jerrod Nadler (D-N.Y.), the most senior Jewish member in the House, wrote in an opinion for the New York Times on Friday: "We can simultaneously reject the transgressions of Mr. Netanyahu's government, validate Palestinian suffering and support their right to self-governance, all while opposing efforts meant to challenge Israel's right to exist."
London Mayor Sadiq Khan wrote on Friday: "I continue to remain in close contact with the Jewish community across our city, who are deeply concerned about a rise in anti-Semitism ... We will not allow anti-Semitism, Islamophobia or any racism in London and I'm determined to do everything I can to stamp it out."
Go deeper