Scoop: House antitrust bill aims to boost state AGs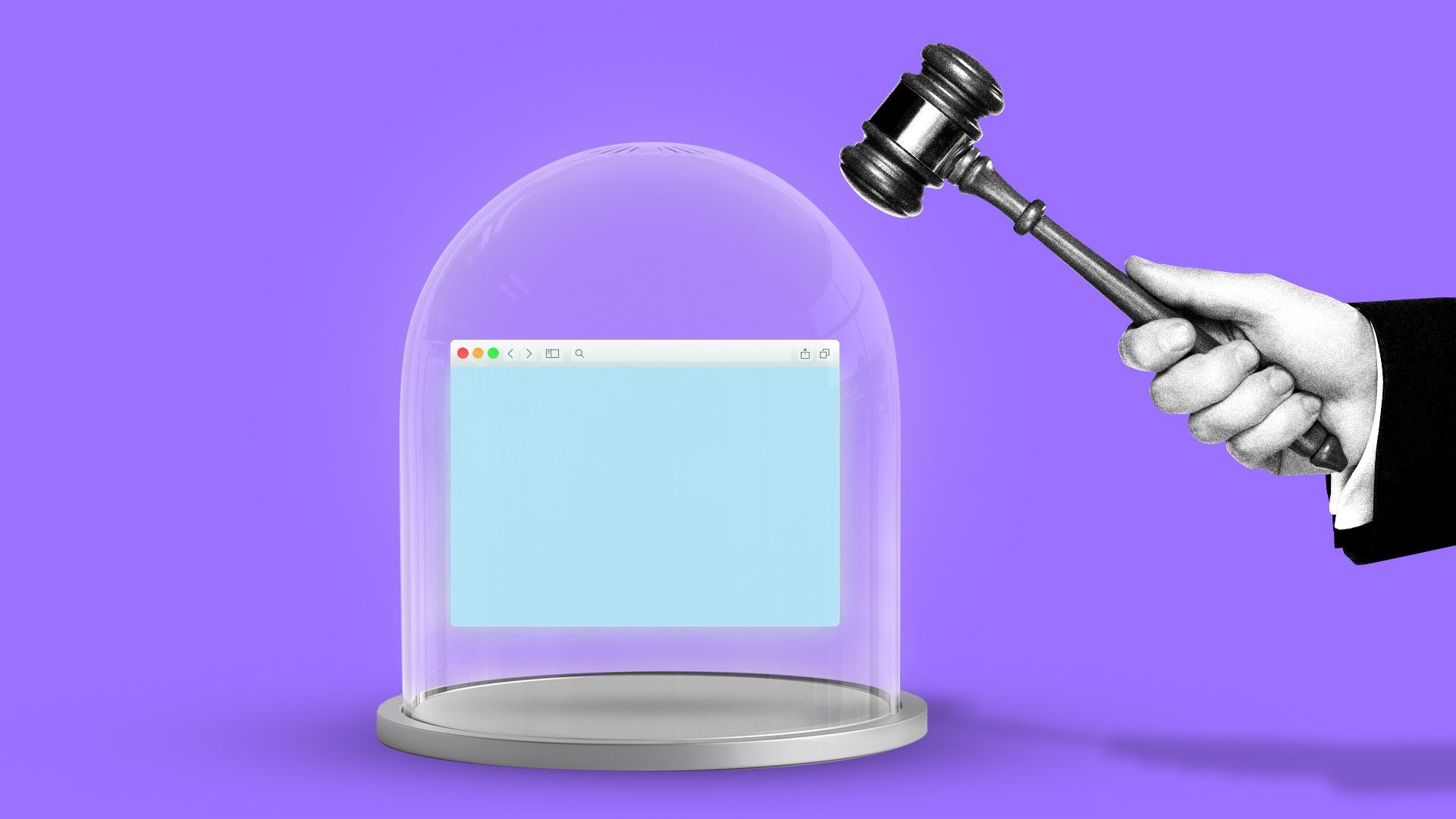 A bipartisan group of lawmakers are introducing a bill Friday that would give states more control over which court hears antitrust lawsuits brought against companies, according to a copy of the proposal obtained by Axios.
Why it matters: This bill would ensure that state AGs — which are suing companies more and more — get home-court advantage by choosing the court to hear the case and ensuring the case stays there.
Between the lines: While the legislation may appear to be a narrow procedural change, it would give a big boost to the chances states' top enforcement arms have of winning antitrust lawsuits.
What's happening: Rep. Ken Buck (R-Colo.), ranking member of the House Judiciary antitrust subcommittee, will introduce a bill Friday called the State Antitrust Enforcement Venue Act, along with Rep. David Cicilline (D-R.I.), chairman of the antitrust subcommittee.
How it works: Under current law, when an antitrust case is brought by the Justice Department, it cannot be transferred to another court. This gives the federal government home-court advantage over the defendant.
When a state attorney general files a lawsuit, however, the company being sued can try to move the case to a venue that may be friendlier or more convenient for them.
This change-of-venue procedure often holds up cases and can give the company home-court advantage.
The bill would give state AGs, who are pursuing antitrust cases against Google and Facebook, the same power as the federal government to keep cases where they want them to be heard.
Context: Google recently tried to move the Texas-led state antitrust case on search and advertising from Sherman, Texas to the Northern District of California, a friendlier venue to defendants and where most of its witnesses are located and it is fighting other cases. (A judge ruled Thursday evening denying Google's request, meaning the case will stay in Texas).
What they're saying: "States play a critical role in enforcing federal antitrust laws and should have the same benefit that is already afforded to federal antitrust enforcers — to select and remain in their preferred venue," Rep. Buck said.
"Through this legislation, many of the inefficiencies and obstacles the states face in enforcing the federal antitrust laws will be eliminated, resulting in quicker resolution for the citizens of those states," he said.
What to watch: This is the first of a series of antitrust bills to come from the House Judiciary Committee. Others bills are expected regarding interoperability and shifting the burden of proof for proposed mergers.
Editor's note: This story has been corrected to remove a mention of Federal Trade Commission antitrust cases, which operate under separate rules.
Go deeper