More hospitals require health care workers to get COVID vaccine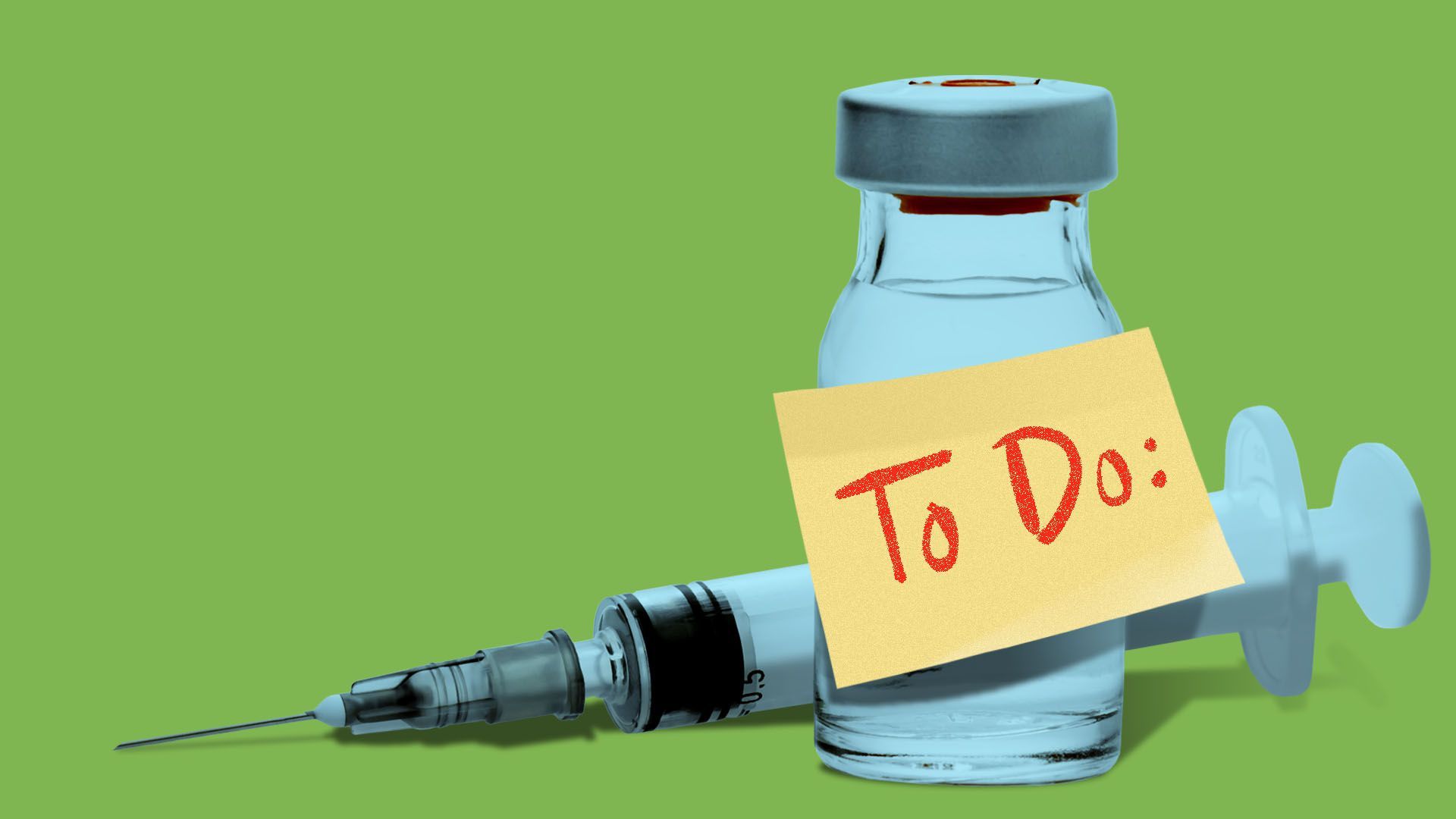 More hospitals and health systems nationwide are requiring their health care workforce to get the COVID-19 vaccine.
Driving the news: RWJBarnabas Health in New Jersey announced a mandate on Thursday, saying supervisors and those of higher rank must get the vaccine by June 30. They will eventually require the system's 35,000 employees to do the same.
Philadelphia's six-hospital University of Pennsylvania Health System also extended requirements Thursday to its 44,000 employees and clinical staff.
In April, Houston Methodist, was one of the first hospital systems to announce a mandate, said it would require its 26,000 employees to receive a COVID-19 vaccine by June 7, MedPage reports.
Why it matters: Whether hospitals will require a COVID-19 vaccine in the workplace is a polarizing issue among health care workers, according to a Washington Post/Kaiser Family Foundation poll.
Nearly 6 in 10 said they would support their boss requiring vaccination for all employees who work with patients.
Most who work in hospitals (66%) and outpatient clinics (64%) say they have received a vaccine.
The state of play: Even in health care settings, vaccine mandates raise questions of ethics and workers' rights. Health care facilities have long required workers to get other vaccines, including flu shots.
In December, the Equal Employment Opportunity Commission said mandating coronavirus vaccines would not violate federal disability law or civil rights statutes on discrimination as long as there are options to apply for a religious or medical exemption.
Still, other health systems have decided not to mandate the vaccine until a shot is approved by the FDA.
"What we're hearing from many hospitals is that they will likely make determination of requirement of the COVID-19 vaccine for their own employees at the time the vaccines receive full approval from the FDA, which has not happened yet, but will likely happen soon," Nancy Foster, the American Hospital Association's vice president of quality and patient safety policy, tells Axios.
What to watch: Those who do require shots risk having to dismiss those who won't comply when health care staffing for many systems is tight.
Nearly two in three health care workers who don't plan on getting vaccinated or haven't decided said they would rather quit than get a shot, per The Post/KFF poll.
What they're saying: "As an institution grounded in the science and art of healthcare, we believe it is imperative for Penn Medicine to take the lead in requiring employee vaccinations to protect our patients and staff and to set an example to the broader community as we work together to end the COVID-19 pandemic," University of Pennsylvania Hospital System CEO Kevin Mahoney said Wednesday in a statement.
Go deeper